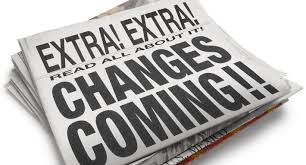 There have been so many defections from The Commercial Appeal in recent weeks that the resignation of longtime award-winning investigative reporter Marc Perrusquia last week seemed barely noticed.
Of all the departures so far – and several more are expected – the loss of sports columnist Geoff Calkins and Mr. Perrusquia are inarguably the most damaging.
Mr. Calkins has a large, loyal following built over 25 years that can be reasonably expected to follow him to the upstart dailymemphian.com (if that's really its name) when it launches this Fall.
Mr. Perrusquia has dominated investigative journalism in Memphis for at least two decades. He can be credited with state daycare reforms that followed his determined reporting. He exposed dead voters, predatory lenders preying on Habitat for Humanity recipients (which led to new policies at Habitat outlets around the U.S.) and, most recently, the racist rants of a local political candidate.
His exit to the safe confines of the University of Memphis Department of Journalism and Strategic Media blows another gaping hole in an already anemic CA newsroom devastated by years of layoffs begun by its previous owner, E.W. Scripps, and accelerated by Gannett.
Next…
Evidence of how deep the wounds are can be found in a CA task force formed after the newspaper lost Mr. Calkins and two other talents, Jennifer Biggs and Chris Herrington, to the new non-profit competitor.
Of the original newsroom representatives on the task force, only David Waters now remains. Mr. Perrusquia had been serving on the panel as had longtime reporter Clay Bailey who also bailed last week to the new competition.
We're left to wonder if Mr. Waters – one of the top talents left at 495 Union – may be next to hit the door.
Or will it be longtime police reporter Yolanda Jones. Or extraordinary journeymen Tom Charlier and Tom Bailey Jr., or John Beifuss' arts coverage, and heaven help the CA, if Tiger basketball beat reporter Mark Giannotto flees.
The blame for this new media competition rests squarely on Gannett's careless and uncaring – if not idiotic – business model of centralization and homogenization of The Commercial Appeal in a state network that puts little pride in credible editing and knowledge about Memphis, not to mention the constant error-prone headlines and maddening algorithms that regularly attaches regularly unrelated videos to articles.
Old Reliable Is Dead
Yet, in one sense, all this forced change may in the end be healthy.
The days of The Commercial Appeal as a dependable big city daily are gone; the Old Reliable we grew up with is dead.
So why not start from scratch with a scrappy, young, digitally-oriented (and cheap) staff that can take the 177-year-old CA into the next generation?
In fact, the only hope to save one of Memphis' strongest and most enduring brands may be to start over by dumping salary and, sadly, institutional knowledge. Let something new sprout from the forest fire that has been Gannett's tenure in Memphis.
Though it's hard to imagine this now as much of the talent heads for the exits, the competition may actually be doing Gannett a favor by taking on all those big salaries.
As for the new media outlet, it remains to be seen whether it can find a successful business model and if it can be more than the current Commercial Appeal at a different address.
New Outlet Questions
By all accounts, and this information has spread freely around Memphis in recent weeks, the new media outlet will launch with an online subscription model but be emboldened by a substantial safety net funded by a group of wealthy Memphians headed by businessman Andy Cates, general partner and CEO of RVC Outdoor Destinations and brother of Staley Cates, president of Southeastern Asset Management, an influential and generous Memphis social entrepreneur who like gravity is not seen but often felt.
While many of the details are yet to be filled in – who exactly are the funders and how much have they invested?  Will they in fact invest enough to deliver a product that is distinctive with an authentic voice?
Will they staff up to the level that is required to deliver on the considerable expectations they have created?  Will its ambitions satisfy the demands of a daily media outlet that covers all aspects of a major metro area?
Will the staff reflect the diversity that can give it credibility and a valued outlet for all of Memphis?  Can it develop a product that makes it more than just a vastly expanded Daily News?
Gannett Questions
That said, the bigger mystery is how Gannett will react.
Are the geniuses in the mother ships in Nashville and McLean, Virginia, who, in astonishing haste, dismantled The Commercial Appeal smart enough to recognize this competition gives them a mulligan?  Is there enough good will left among subscribers to even care if the newspaper lives or dies?
If any talented reporters remain, can Gannett build on that foundation to create a reimagined Commercial Appeal?  Does Gannett have the ability or enough respect for daily journalism to invest what it will take and delegate more control to Memphians to elevate the CA to what it should be?
Is the Gannett culture capable of modifying its top-down dictatorial management enough to even give The Commercial Appeal a chance to succeed?  Does Gannett have the capacity to deliver a relevant, quality daily newspaper for Memphis?
Judging from its would-be name alone, the dailymemphian.com has already drawn a line in the sand.
Honestly, we're rooting for both sides because in a healthy competition (who ever thought Memphis would ever see another newspaper war?), the ultimate winners are news consumers.
There is no way to predict who will win and who will lose or how those terms will even be defined in the coming months, but one thing is certain: it's going to be a competitiveness that's fascinating to watch.
***
Join us at the Smart City Memphis Facebook page for daily articles, reports, and commentaries that are relevant to Memphis.