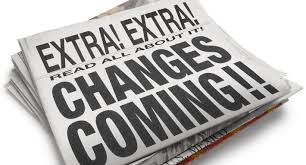 The filing for Memphis Fourth Estate Inc. was made April 24 with the Tennessee Secretary of State by Memphis attorney Charles Newman.
If the corporation's charter tells us anything, it is that the new digital media outlet, likely to be called dailymemphis.com, is being created in the image of the much-respected, much-honored Texas Tribune.
That promises good news for the community if it the Texas Tribune model can be achieved and emulated here.
As a point of reference, the Texas Tribune began with 11 journalists and today has just under twice that many.  A large number of the Tribune's staff of about 50 is dedicated to community outreach events, online videos about important Texas issues and the annual Texas Tribune Festival, a three-day event focusing on the state's challenges and opportunities.  Notably, the Tribune has the largest state house news bureau in the United States, providing a level of coverage of the state administration and legislature matched by only newspapers like the New York Times. 
The Tribune launched an opinion website in 2014, TribTalk, which is about citizen engagement on various issues; Texas Weekly, a weekly panel focused on the Capitol; and blogs, including one on the inner workings of the news site itself.
A Balance: Journalism and Civic Engagement
We suggested that the Tribune might be model in our May 21, 2018, post, In Memphis Future: A Nonprofit, All Digital News Outlet?  As we wrote then, the Texas Tribune is equally dedicated to community outreach as daily journalism.
"When asked its mission, the Tribune is as likely to define itself in citizen engagement terms as it is to talk about a news outlet – it often says it is about knowledge, not news – and to engage Texans in a wide-ranging conversation that brings greater transparency and accountability to public policy, politics, and government," we wrote.
That same sort of commitment to heightened, more informed community conversations lies at the heart of the charter for Memphis Fourth Estate Inc.
According to its charter, Memphis Fourth Estate Inc. was created "for the purpose of gathering and disseminating information in a nonpartisan manner about important public policy issues and matters of importance to residents of the City of Memphis and surrounding areas, using investigative, explanatory, data-driven, and multi-media journalism."  This includes research, investigations, and analyses of data bases shared with the public, public agencies, charities, schools, foundations, and research nonprofits.
The charter envisions internships, seminar series, symposia and workshops, both online and by "conventional means" that "engage the community," but it also envisions "collaborative activity" with University of Memphis, Lemoyne Owen College, Christian Brothers University, and Rhodes College.
Ambitious Goals
The underlying purpose of it all, the charter said, is "bringing the community together around locally focused, locally produced, Memphis-based journalism, research, investigation, and writing as a means of educating and informing local residents, exploring the decisions of local governmental officials, business leaders, and others in the City of Memphis surrounding areas."
In support of this joint mission of journalism and civic priority-setting, primary funding will come from grants and donations from philanthropies and private donors "in amounts to sustain the basic operations of the Corporation without reliance on other sources."  There will be various kinds of fundraising, including mail, email, personal, and telephone solicitations.
Memphis Fourth Estate will produce "original content" through its own publications, but it will have "occasional" collaborations with public television and radio, newspapers, broadcast outlets, and other journalism nonprofits (which might refer to Mr. Perrusquia's new investigative reporting and public service unit at University of Memphis).
The content will come from the "organization's reporting staff, by student interns, and by freelance writers, and acquired from others," and the "publisher" will oversee the production of all original content.
The Exodus Continues
It is encouraging that the charter sets out a priority for diversity in its reporting and staff.  It said that Memphis Fourth Estate Inc. may provide funding for the training of journalists with a focus on African American and women journalism students.  Already, there are concerns being expressed that the staffing at the new media outlet is skewing Caucasian male.
The problem of diversity in print journalism has long been a problem in Memphis, and every new media outlet and new journalism program should make it a priority to address this issue because it's impossible to fully and fairly cover a highly diverse region without a highly diverse reporting staff.
There are many questions remaining about the future of this news outlet, including the names of contributors and directors, its budget, timing for its launch, and more.
Meanwhile, the dailymemphis.com continues to hire reporters from The Commercial Appeal.  Today, Tom Bailey, a prolific and talented reporter with about 40 years experience at 495 Union, joined the exodus that already included Jennifer Biggs, Chris Herrington, Geoff Calkins, Wayne Risher, Clay Bailey, and Jim Weber.  Joining them also is former CA copy editor Kyra Cross and Sunday columnist Otis Sanford.
Clearly, the lure of a "Memphis enterprise written by Memphians for Memphians" and the freedom from the stifling centralized management of Gannett has made the recruitment for the new digital newspaper easy.
**
Join us at the Smart City Memphis Facebook page for daily articles, reports, and commentaries relevant to Memphis.