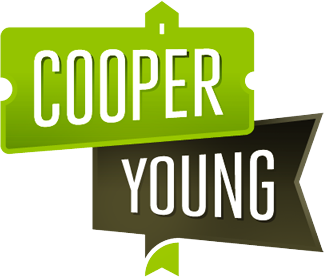 There are suspicions that games may be afoot at Memphis City Council to thwart the obvious logic and fairness of approving the Cooper-Young neighborhood as a "historic overlay district."
At its meeting this week, the Council voted 7-3 – a bare majority – to approve the designation, but voted to put off approval of the minutes, a parliamentary move sometimes used as a way to keep an item open when it appears to have been settled.  In this case, it is to develop an ordinance allegedly aimed at addressing Cooper-Young's concerns but with the risk of providing more openings for developers to exploit one of the city's most prized addresses.
The ordinance seems a pointless exercise, considering that Cooper-Young should be the poster child for the historic overlay district.  It exemplifies the purpose and the usefulness of this approach to respond to the concerns of the people who live there rather than developers looking for a quick buck with no regard to design or character.
It's been a disturbing fact of life in Memphis that apparently since its founding, the public sector has genuflected often to developers, particularly when the debate comes down to developers or preservation.
Neighborhoods First
It is strange that in many cities where population growth is taking place, an emphasis is placed on protecting the authenticity of neighborhoods within three to five miles from downtown, which are prime locations for young professionals.
That should be enough motivation for approving a historic overlay district for Cooper-Young, but instead, there are some on the City Council who seem more concerned about making developers happy now that the hot housing market in Memphis leads them to cast a wistful eye on one of Memphis' prime neighborhoods, which survived and excelled despite many predictions to the contrary 30 years ago.
These days, a thriving Cooper-Young obscures the fact that in so many ways, it lifted itself up by its own bootstraps through a combination of grassroots advocacy and activism, vision, and perseverance.
Cooper-Young's development over the years has been largely organic.  It is frightening to imagine what it would have become if developers had controlled its destiny.
It is, as Council member Jamita Swearingen pointed out, amazing how much more attention developers get than the residents of neighborhood.  It is equally frustrating how Council members that represent other districts have the power to override the neighborhood's own Council member and residents do not have the opportunity to express their opinions by voting against them at the polls.
Case Study
There are 14 other historic overlay districts in Memphis which establish more oversight into zoning and development in order to protect the integrity and character of neighborhoods.  On a list of neighborhoods that deserve this sort of protection, it's hard to imagine one that's more deserving or important than Cooper-Young.
As young workers demonstrate a preference for in-town living and as Memphis Mayor Jim Strickland seeks to lure young families back to Memphis, Cooper-Young is more than just a neighborhood.  Rather, it is a competitive advantage.  But only if what makes it special in the first place is preserved and appreciated.
In this way, Cooper-Young is the case study for the kinds of neighborhoods that Memphis 3.0 wants to create:  healthy and well-functioning neighborhoods – dense, urbanized, mobility options, a mix of uses, with easy connectivity to the urban fabric.
Work of Art
The residents of Cooper-Young have eloquently made their case for why a historic overlay district makes sense for their neighborhood.  The Unified Development Code says the purpose of the districts is "to promote a more carefully tailored standard of development." That sums up well the mandate for a Cooper-Young Historic Overlay District.
Community LIFT's Citizens Guide to Planning in Memphis describes it this way: "Overlay districts keep the basic zoning requirements laid out in the UDC but because of some unique characteristics of these areas they are regulated in a slightly different manner. When there is a conflict between UDC regulations and overlays regulations in an overlay district, the overlay regulations supersede all other zoning regulations."
The cover of the Community LIFT guide bears a quote by Lewis Mumford that is prescient for the Cooper-Young issue: "The city is a fact of nature but it is also a conscious work of art, and it holds within its communal framework many simpler and more personal forms of art."
We would add that a city is also a conscious exercise in citizenship and that too defines Cooper-Young.  It is a seedbed of active citizenship, and that is elemental to what makes it what it is today.
Be Consistent
We're hoping that the majority of the City Council who voted to approve the historic overlay district will stand firm with Cooper-Young residents and resist any process that is not transparent and does not involve the public in the discussion.
There are two other applications for an overlay district that are making their way through the process.  Speedway Terrace was recently unanimously approved by the Land Use Control Board and is headed to City Council.  In addition, Vollintine Evergreen and East Buntyn have plans to request the designation.
One member of City Council cited these requests as a problem that should be considered during the Cooper-Young decision, but we believe that most Council members see concerned citizens as a good thing rather than a problem.
Some Council members would like to weaken the Landmarks Commission so City Council has more authority over its decisions similar to the Land Use Control Board.  It's curious that the Council has never had a similar concern about the Board of Equalization, a body regularly used by developers to sidestep the normal process and get their way.  Appeals of its decisions go to court, not to City Council.
Simple Logic
It's worth mentioning that the Cooper-Young neighborhood proposed the least restrictive guidelines when compared to existing overlay districts.  There are concerns in the neighborhood that sections of the Unified Development Code are not being enforced, particularly Section 3.9.2: Contextual Infill Standards.  The proposal from the neighborhood only addresses habitable additions to existing structures, non-habitable additions to existing structures, outbuildings and new fencing (excluding standard backyard privacy fencing), demolition, and relocation.
With the request for an overlay district, Cooper-Young's intent is not about discouraging new development.  Rather, it only wants new infill developments to remain in character with the existing neighborhood and for more consideration before an existing home is demolished.
Our friend, Mark Fleischer, founder and author of StoryBoard Memphis, as usual summed it up well: "Neighborhood leaders over the past two decades have turned a hip but sleepy Memphis neighborhood into one of the most sustained and livable places around.
"But the neighborhood has become a victim of its own success.  With no historic zoning protections in place, developers have been swopping in and buying up homes whose property values have remained relatively low.  Quick to tear down structurally sound homes, developers have successfully skirted current zoning codes, subdividing properties into two, three, or sometimes four plats in places where one house once stood…
"The new construction is designed with no regard for the character of the existing neighborhood streetscape…In the past 15 years, almost 70 of these historic homes have been demolished."
It is incredulous that Cooper-Young's request for overlay status has gone down to defeat two times in the past, even as other neighborhood's applications were approved.
There is no justification for that to happen again nor for an ordinance if it erodes the protections sought by the vast majority of the residents of Cooper-Young.
***
Join us at the Smart City Memphis Facebook page for daily articles, reports, and commentaries that are relevant to Memphis.