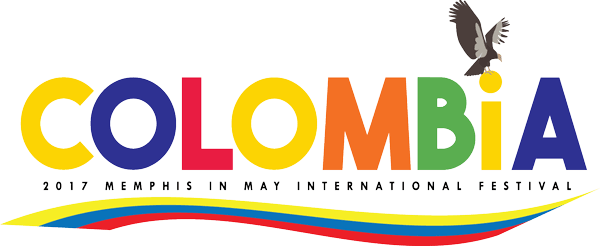 Few people in Memphis get as much advice, suggestions, and critiques as politicians, but one of them has to be Jim Holt at Memphis in May International Festival.
That's always the case in the wake of the announcement of each year's Beale Street Music Festival lineup, but there's also the stream of ideas to revamp the entire festival – which actually is four festivals – or to ditch the international connection or to move it to other locations.
As president and CEO of Memphis in May, Mr. Holt has heard it all, but he also is someone with a long memory.  He was hired in 1998 to save the festival and his first job was to work with creditors to keep Memphis in May from going belly up.  It had dug a deep hole and it was no sure thing that it would dig its way out.
It's hard to imagine that those difficult days are ever far from Mr. Holt's thoughts.  After all, it wasn't the first time that Memphis in May had faced bankruptcy.  We can remember at least two other times, one notably when the festival tried to expand the market's offerings with a tattoo at The Pyramid patterned after the Royal Edinburgh (Scotland) Military Tattoo.  When he was hired, the festival's assets totaled $10,000.
Keeping Context
In other words, Memphis in May celebrates its 40th anniversary this year, and against all odds, it's bringing more than 160,000 people to its main events.  During the first half of the festival's existence, it often flirted with its financial demise, but in the past 19 years, it may have encountered challenges on occasion but its existence has never been in doubt.
We say all this to make the point that because we were there on the board for most of its first 25 years, memories of hand-wringing and pleading for help remain vivid, and as a result, we are more sanguine about the festival and the general financial stability brought by its leadership.  While the honored country has been a component since the beginning, it's now often overshadowed by the music festival and barbecue context; however, the festival remains quite a door opener for business interests in Memphis.
The festival has come a long way since 1977 when it was a tea garden in Court Square honoring Japan, the music festival was held at Beale and Third, and the Sunset Symphony was held on little used Tom Lee Park.
We were reminded of this context with the release of the economic impact study for the festival.  While we have often lamented the obligatory economic impact studies that accompany almost every kind of event held in Memphis although artistic and cultural events' impact can't be fully measured in economic terms, it does seem appropriate for Memphis in May since it was created as an economic development initiative in the first place.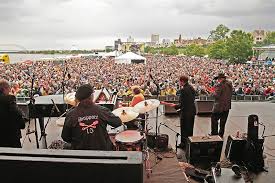 Big ROI
For the 2016 festival which included Beale Street Music Festival, the World Championship Barbecue Cooking Contest, the Greater American River Run, and 901 Fest, the economic impact was $88.1 million, the tax revenues produced were $2.8 million, and the direct and indirect jobs resulting from the festival were 1,138.  The study did not include the more than 30 other programs, events, and activities.
In other words, the economic return from Memphis in May is 10:1 based on its operating budget of $8.5 million.
The average impact of visitor spending for the 163,536 attendees was $539 per person.  It is an impressive number to us, considering that 42% of musical festival attendees stay overnight (average of 2.78 days); 44% of barbecue contest attendees (average of 2.63 days); 2% of 901 Fest attendees and 11% of Great River Run attendees.
Back in 1977, the festival's budget was $52,000, but by 1990, the prize money for the barbecue contest alone was more: $55,000.  But despite the growth, Memphis in May must spend its money judiciously.  Its budget is one-fourth the size of the budget for New Orleans Jazz & Heritage Festival, which often allows NOLA to pay people who aren't out on tour to play there.
Fortuitous for the Festival
Mr. Holt, a native of New Carlisle, Ohio, 18 miles north east of Dayton, cut his teeth in music promotions with the legendary and iconoclastic Memphis promoter Bob Kelley (the story of his pulling a pistol in the midst of a concert settlement is the thing of industry folklore).  He joined Mr. Kelley at Mid-South Concerts in 1979 and they were hired to book talent for the music festival in 1988.
After 14 years, he started his own company and primarily booked contemporary Christian artists.  After a brief time in Nashville deciding what he wanted to do with the rest of his life, he got calls from friends in Memphis urging him to apply for the Memphis in May job.
It was a good hire and his 19 years at the festival are the longest it has ever gone without a crisis taking it to the brink of insolvency.  Although his background is in the concert business, he appreciates the international and economic development roots of Memphis in May.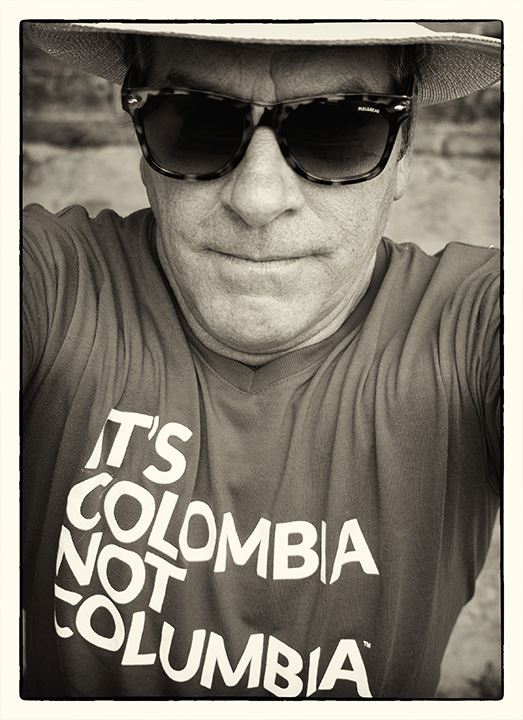 Over the years, Memphis in May has honored 36 countries and this year, it is the Republic of Colombia from northwest South America. We asked our good friend, talented photographer and writer Mike Evans from Memphis to tell us about the country he has lived in for several years.
Colombian Reflections
Here's Mr. Evans' reply (and we appreciate him allowing us to feature his photography on this blog post):
"I arrived in Colombia in 2010, planning to stay just a couple of months, before returning to Cusco, Peru, where I'd been living for over a year and had started a business. Many of the tourists I'd met, particularly young backpackers, told me Colombia was their favorite South American country. All noted that the Colombian people treated them like family. I soon learned that everything I'd heard was true; Colombians are the most friendly people I've ever met, and the country's cultural and natural diversity is amazing.
"Colombians are the most resilient people I've ever known. They take everything in stride and move on rather effortlessly after tragedies that would cripple people from other societies. Family members look after each other in good times and bad. I'm part of a Colombian family, who have embraced me as one of their own. It's quite common for entire extended families to show up during holidays. Imagine a dozen people piled onto a bed gossiping on Christmas Eve and you'll start to get a picture of Colombian life.
"In a way, living in Colombia has been like reliving a long-dead American era. This is a people-oriented society, in which peoples' needs are addressed. Colombia arguably has the best health care in Latin America and the constitution guarantees health care to everyone, even foreign residents like me. It's a very social society, where people always have time for each other. Businesses—even banks and stores in malls—close for two hours midday to allow employees to go home for lunch. And Colombia has such a ridiculously high number of national holidays that most people don't know what they're celebrating on their days off. During major soccer matches, towns and cities practically shut down, and if the right team wins, the streets come alive with revelers.
"Like most Latin American cultures, Colombia respects the arts and artists. When famous Colombian artist Fernando Botero comes home for a visit, he's greeted like royalty. And when Gabriel García Márquez died in 2014, Colombia's president went on life television to announce three days of official mourning. Colombia's history and art museums rival anything you'd find in major U.S. cities and have low admission prices—typically $1 to $3—so everyone can benefit.
"Now is a particularly good time to honor Colombia, because in November the government signed a final peace agreement to end 52 years of war. In the coming years, we're expecting rapid changes throughout the country. Areas once considered red zones will reenter the rest of Colombia and major cities will continue to establish themselves on the world stage. Medellín already has become a tech center and the arts scene in Bogotá is putting the capital in the spotlight as a major world cultural center.
"Now is the best time for tourists to experience Colombia, because the country might change drastically and rapidly in the next couple of years. Right now Colombia is still very affordable. My partner and I spent a week during Christmas along the Caribbean and paid around $30 per night for very nice hotel accommodation. We enjoyed a gourmet four-course Christmas meal, at a restaurant overlooking the bay, for just $15 each.
"But more importantly now is the time to experience traditional Colombia. I live in a small coffee-producing town west of Bogotá. Here farmers still wander around town dressed in traditional ponchos, with straw hats and machetes strapped to their belts. Taganga, the Caribbean town where my partner and I stayed during our Christmas vacation, still operates as a traditional fishing village. We stayed in a rather swanky hotel, but just across the street a family of fishermen mended nets on the front porch every morning before heading out to sea. It's the type of place you'd be hard pressed to find in other Caribbean locales.
"In several regions you can still see indigenous people clad in the traditional clothing their society have worn for generations. Each region has at least one typical food and several regions are known for traditional music. The Chocó department is famous for exquisite woven baskets and the tiny town of La Chamba is the only place in the world that produces La Chamba pottery, sold in upscale cookware stores around the world."
***
Join us at the Smart City Memphis Facebook page for daily articles, reports, and commentaries relevant to Memphis.