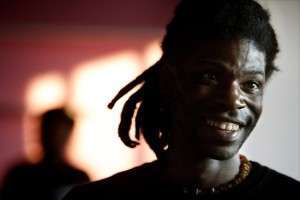 If Memphis was an actor, it would be looking to be cast against type.
We're like the actor who has only played light comedy roles that takes on a casting call as a serial killer just to shake up his image and how the public sees him.
Memphis needs to do the same thing.  We need an intervention to break our addiction to Elvis Presley as all things Memphis.  Just under 50 percent of all Americans have been born since the King died, including the all-important 25-34 year demographic, and yet, we slap images of Elvis and include references to Elvis in all our marketing without any explanation of how he has any relevance to who we are now and who we want to be.
Graceland obviously understands that its product needs reinvention or it wouldn't be talking about spending $200 million or so on.  But when it comes to our city's marketing, we tend to soldier on as if Elvis may hold a concert at FedExForum any day now.  Slowly things are changing, but they can't change fast enough, because if we are to reposition Memphis to attract and keep the workers we need to compete in today's highly complicated, competitive world, we've got to shake off Elvis, images of riverboats and commentaries that perpetuate our stereotypes as a stuck-in-time, slow-moving city.
Authentic and Now
In this regard, the impact of Christopher Reyes and Sarah Fleming has been welcome and long overdue.  On so many fronts, they are giving the Memphis image a make-over with their high-energy, funky, artistic vignettes and the message that our best music and art are being made right now.
It directly responds to the need for Memphis to be cast against type.  It tells the rest of the world that everything that it thinks about our city is wrong: We are not stuck in time, we have an undercurrent of artistic creativity as steady as the Mississippi River, we have an emerging group of young leaders who ready to take the civic stage, we have a core of innovative thinkers who are looking at old problems in new ways and we are in fact inventing ourselves little by little, almost without noticing.
Take the riverfront for example.  Despite all the high-profile plans and the abiding conflicts over what should be done, we are assembling the pieces for a new, dynamic riverfront that is coming together more organically than anything else.  There are on the north, the redevelopment of the Beale /Pinch District retail area and improvements to the gateway to downtown at I-40 and Riverside Drive and to the south, there are Beale Street Landing and new connections to the Memphis College of Art Graduate School.  In between are Confederate Park improvements with the bridge connecting it to the University of Memphis Law School, Memphis Art Park (a project whose time has definitely come), cobblestones restoration, Mud Island master planning (hopefully with a dominant, active skatepark), and more.
But that's not so much being cast against type as improving our great public place.
A Different Story
Despite the civic tendency to see our image problems as just a marketing challenge to be solved, our task isn't to tell our story better.  More fundamentally, we need to have a different story to tell.  And it needs to be a story against type.
We have a modest proposal.  If we were in charge of developing the message about Memphis, we would walk straight at the fact that we're a majority minority region instead of the self-conscious way that we often act like no one will notice.  It is in Memphis's best interest to be a national hub of African-American talent, but instead, our leaders and economic development types act as if this is an admission against interests.
Right now, Atlanta's economic engine is fueled in important ways with most of the African-American talent in Southeast U.S., and Memphis, which should be a hub for this talent, doesn't even have it on our agenda.  To make matters worse, we not only aren't attracting African-American talent.  We are actually repelling it.
We could deliver a message against type by spotlighting one of our city's most dynamic citizens and the force behind one of our most important success stories, Hattiloo Theatre at 656 Marshall.  Rather than spend millions of dollars in ads aimed at companies, we ought to spend hundreds of thousands of dollars telling the nation that we have a vibrant black arts scene and incredible young leadership.
It's the Talent, Stupid
While we will undoubtedly continue to target companies, it's worth remembering that it's talent that draws business investment these days and smart people are moving where other smart people are.  Young college-educated talent is moving to cities that are vibrant, green, tolerant and entrepreneurial, and if we're not fighting for our share of these workers, we're in trouble, and if we're looking to where our greatest competitive advantage lies, it should be with African-American talent.
If we were in charge, we'd put Ekundayo Bandele and Hattiloo Theatre on the road, visiting historically black colleges and universities to demonstrate clearly that we're not our grandfather's city.  Nothing delivers this message stronger than a road company of our outstanding black theater.  Most of all, if you want to send a message about a new Memphis, its energy and its creative culture, there's no one better than Mr. Bandele who is the literal and symbolic model of it.
Those are precisely the qualities that he brings to work each day as founder and creative director of Hattiloo Theatre which in three years moved from his dream for a venue that deepened multi-cultural understanding to a sold-out hub of creativity within walking distance of Sun Studio.
"I wanted to create a black venue that all Memphians can own," Mr. Bandele said.  "But we also want to give black Memphians pride that emboldens them to get the theater bug and to use Hattiloo as a passport to explore all of the Memphis I love and to expand the cultural boundaries of children.  I want the black community, especially entrepreneurs, to get more active so our kids don't have to go to Atlanta to succeed."
A Better Message
He was operating a business, organizing an in-the-round performance space called the Curtain Theater and later Speakeasy – a rotating group of poets, musicians, comedians, and actors that performed weekly at the Jack Robinson Gallery in South Main Historic District and attracted some of the most diverse audiences in Memphis, when somewhere along the way, someone asked him, "'Why don't you open a black theater?'  I said no.  I had a lot going on.  Someone asked, 'What would you call it?'  I was just daydreaming.  I said Hattiloo for my daughters."
Fateful meetings with leaders in the local art community propelled the idea, and when his nonprofit status was approved by the Internal Revenue Service in three weeks rather than the projected 18 months, there was little doubt that Hattiloo Theatre was meant to be, and his daughters, Hatshepsut (Hatti) and Oluremi (Lou), did in fact give their names to their father's new venture.
Inspired as a student in New York City by authors that varied from William Faulkner to Richard Wright, Mr. Bandele became a writer, and while a student at Tennessee State University, a professor suggested that he should write plays because of his skill with dialogue.  Visiting an aunt in Memphis, he helped out as a stage hand in a play in which she was performing and it all became real for him.
Mr. Bandele brings his playwright's eye to his new hometown.  "What I'm learning in Memphis is the dynamics of race and the desire for the black community to be more involved culturally, politically, and business wise.  The black community here is different than any black community I'd experienced.  While Memphis has a microcosm of mistrust, one on one it doesn't exist.  The heart of Memphis is so big and it's open.  What I'm finding is that no one has taken the time to find the connection and the common bonds, like what do two Memphians meeting in Brooklyn talk about?  That's what I want us all to discover."
Act with Innovation
If his goal for his art can be summed up in sentence, it is in its ability to help people define themselves.   "I'm self-possessed," Bandele said.  "I'm a black man with an African name from the black community with a black theater, but a majority of my personal life is white.  What is personal to you is your identity.  You don't have to wear it on your sleeve.
"I can empathize with anybody.  I can understand both sides.  I don't believe that you can be divisive in Memphis and be a leader.  Another thing is that you have to have a clear vision.  When I was in college, I knew that I was a writer.  I knew my path.  My vision is that I can go to Klondike School and they will say that they can be a theater executive director, a business owner, an accountant, a CFO.  When we expand the cultural boundaries of a child, we know they can be whatever they want to be."
When asked what advice he can give young leaders as a result of his Memphis experiences, he said: "Learn from the past. Learn from those who lived it, shaped it, or survived it. Seek out those who have done aspects of what you want to accomplish, and sit down and listen to their story and ask for their advice. And then act with innovation and courage. Failure is but an opportunity to learn how not to do something."
Amplifying his story and giving him a megaphone to talk about the Memphis he sees not only gives us the chance to be cast against type, but to powerfully position us with young, college-educated people who are deciding where they want to live and work.