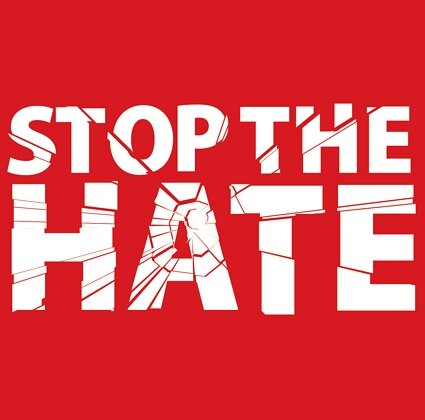 We were wrong in our concern about the slippery slope of policies created by President-elect Donald Trump.
It's more of an avalanche.
Already, there is talk about religious registries, use of torture in violation of the war crimes pacts, reversal of civil rights protections, stop and frisk in African American neighborhoods, internment camps for immigrants, Hillary Clinton prosecutions, Muslim harassment, and ID checks of Latinos and Latinas.
And considering the appointments from the radical far right like former General Michael Flynn as National Security Adviser, Alabama Senator Jeff Sessions as Attorney General, Kansas Congressman Mike Pompeo as CIA Director, and Breitbart head Stephen Bannon as Chief Strategist, that's likely just the beginning.
A Bitter Brew
Together, these men stir up a witch's brew of obsessions, innuendoes, rumors, accusations, blame, and fake news, all of which has shown up in the tweeter-in-chief over the past 15 months of the presidential campaign.
The irony is that while these people talk so much about restoring liberty and making America great again, they are suggesting policies that erode rights considered fundamental and core.  The frequent justification for these radical changes is that the policies are supported by a majority of Americans, although that begs the question: if it were left up to majority rule, the push for social justice, civil rights, and marriage equality would never have taken place.
We say all this to make the point that Memphis Mayor Jim Strickland made Memphis proud when he announced Friday that the Memphis Police Department will not serve as an adjunct agency of U.S. Immigration and Customs Enforcement (ICE).   His position makes sense on so many levels – city policy, law enforcement effectiveness, and basic fairness.
Mayor Strickland's statement said it well: "The Memphis Police Department is not in the business of enforcing federal immigration policy, nor do we believe that is MPD's function or mission.  It's not something we do and it's not something we intend to do."
Chalk up one slippery slope avoided.
Stress and Angst
We have no doubts that the mayor's recent town hall meeting with Latinos and Latinas emphasized how much good sense this approach means.  On that evening, he heard deep concerns about Latinx-police relationships and equal enforcement and pledged city government's commitment to communication and fair play.
Two of President-Elect Trump's major promises were to build a wall on the Mexican border and to deport Mexican immigrants, and in responses to this, several dozen mayors across the U.S. have announced that their city police departments are not in the deportation business.
Here's the thing: for years, immigrants have been detained and deported at historic levels.  Contrary to the overheated rhetoric on the campaign trail by Mr. Trump, more immigrants were deported during the Obama Administration than at any time in history.  In keeping with President Barack Obama's 2014 executive order, the priority was to deport people involved in criminal acts.  That said, many unaccompanied children and mothers with children fleeing violence in the northern triangle of Guatemala, El Salvador, and Honduras were not given the opportunity to achieve refugee status before being sent back.
In other words, it's not as if immigrant families have been getting a pass and have not been living daily with stress and uncertainty, but that is now intensified to new levels with the election of Donald Trump after vilifying immigrants and equating them with crime and terrorism.
Relationships Matter
As a result, there are unprecedented levels of angst and dread in Latino homes, and Memphis Police Department should not become an additional cause for it.  It is imperative in fighting crime that every person feels no misgivings or hesitancy in reporting a crime.  Already, too many Latinos are victimized in crimes that go unreported because of their fear of getting caught up in the machinery of the federal immigration system.
It's no secret in African American and Latino neighborhoods – and sadly there are many neighborhoods in Memphis that are racially and ethnically identifiable – that the criminal justice system is institutionally biased against people of color.  Because of it, Memphis police officers must overcome resistance that stems from concerns about the system, and Mayor Strickland's welcoming words will prevent barriers to community policing.
As a practical matter, the notion of broad deportation of immigrants conjures up images of African Americans 150 years ago who had to show their papers to prove they were free (not that it always protected them).  It would require the kind of profiling that we say we abhor as a nation but nonetheless accept too often.
That said, considering that the next presidential administration has made positive comments about "stop and frisk," it's not surprising that it would also believe that asking people of a certain ethnic background to prove they are citizens is somehow constitutional.
Roles And Reality
Mayor Strickland's comments may have additional value as a salve for so many people unnerved by the appointments by the president-elect and the policies they are willing to extol to make America great again and also by the excited celebrations of white nationalists and racists.
We've written before about the need for Memphis to move past its conversations about the need for a conversation about race and actually have it.  It's hard to think of a better time for it than now.
It's hard to think of a time of a time in modern history when African Americans were more downcast than they are today.  While a certain vein of cynicism and lessened expectations about America to stand fully for its values is a fact of life for most African Americans, this election has resulted in the distinct feeling that what had been forced below the surface has now been unleashed, and as a result, part of today's reality is the spike in violence against African Americans, Muslims, and immigrants and the bigoted comments now normalized as a result of the Trump campaign.
There's not been a better time and place to have a candid conversation – more candid than ever before – in this city about race.  So many Memphians of color have felt for so long that they were walking on eggshells and that they are often trapped between who they are and the role they have to play to get ahead.
It Can Get Worse
It's hard for white Memphians to fully understand this, because of entitlement.  But as a prominent African American leader said recently: "White leaders like me and support my work until I express a really honest opinion of mine."
This presidential election has exposed a lot about this country, but most of all, it makes it clear how fragile and vulnerable it is if we descend further into tribes, bands of special interest groups, or geographic and demographic clans.
My favorite Bible verse seems especially opportune now (especially in light of how often God has been cited to justify many bigoted statements):
"If a man say, I love God, and hateth his brother, he is a liar: for he that loveth not his brother whom he hath seen, how can he love God whom he hath not seen? And this commandment have we from him, That he who loveth God love his brother also."
***
Join us at the Smart City Memphis Facebook page for daily articles, reports, and commentaries relevant to Memphis.