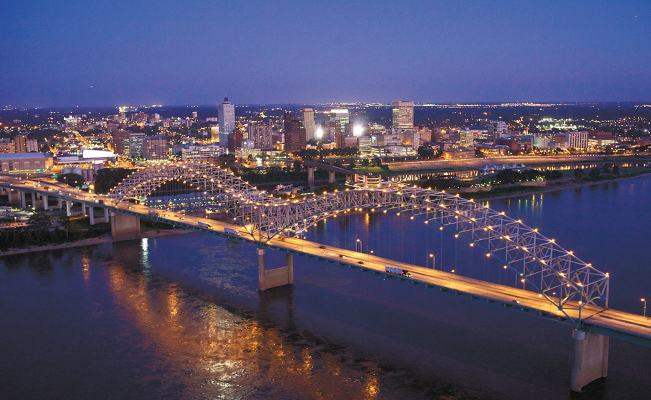 By TOM JONES
Memphis has been surprising people for more than a century, and it happened again in the wake of the Great Recession. With Memphis hit harder than almost any city in the country, many commentators predicted that it could not recover from the blow.
These were tough times for Memphis, leading it to identify viscerally with its NBA team's mantra: grit and grind. The Great Recession left this Mississippi river city on the Fourth Chickasaw Bluff to draw inspiration from the Memphis Grizzlies, who touted its refusal to give up and to find a way to win, even if wasn't always pretty.
While it may be surprising that the city found ways to win, there's no bigger surprise than the fact that it did it by turning the image of a slow-moving, sedentary river city into a city known for outdoor recreation.  Memphis went from zero to almost 300 miles of bike lanes and built more than 30 miles of greenlines in only five years, bike lanes are being added to the bridge connecting downtown's riverwalk to Arkansas, a bike-share program is beginning soon, and the city was named one of America's best paddling towns.
Memphis turned a conception on its head in one of the city's most trying times, and it's that spirit that pervades everything Memphis stands for and is.
It's been a remarkable turnaround in such a short time, and in truth, it surprises even many of us. When it began, downtown was seriously struggling, key neighborhoods were languishing, new construction was nonexistent, self-confidence was flagging, and young adults were moving away in droves.
To read more, click here: https://www.thrillist.com/lifestyle/memphis/memphis-deserves-a-place-as-a-great-american-city