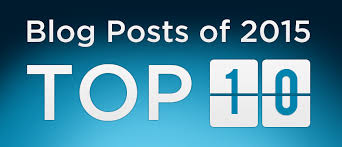 We are officially closing the books to 2015, a year in which we've written 152 blog posts and more than 180,000 words about Memphis and the issues relevant to it.  We are grateful for the support from so many of you and we hope all of you have a great '16.
We're posting the top 20 most read blog posts from last year.  Yesterday, we posted #11 – #20, and today, we're posting the top 10.
For about 15 years, Memphis forgot who it was.  As a result, as the 20th century ended and as the first 10 years of the 21st century began, it wandered without direction as tens of thousands of jobs vanished, tens of thousands of people moved away, and tens of thousands of people sank into poverty.  It lost the sense of what made it different and what made it special.  It tapped into a pessimism that revealed itself most often in a game of the Dozens in which two people worked to outdo each other in their insults about their own hometown.
It lost the music that flows through its culture.  It talked about its rich music heritage but it wasn't feeling the rhythm any more.  It lost the sense that it was its very real diversity and the outsider culture it created that were at the heart of its distinctive character.  Instead, it turned its back on its own authenticity and regularly chased magic answers from other cities.  It forgot that Memphis had been tested before…many times…and it not only survived, it thrived, transcending each challenge to become stronger and tougher.  It fixated on Nashville like it had once fixated on Atlanta, but forgot that it had the power to define its own unique future, one that didn't have to look like either of those cities.
The good news today is that was then, this is now.  Where Memphis once was lost, now it's found.
It seems like a good time – in the midst of all the overheated rhetoric and political grandstanding – for all of us in this community to be thankful for our debt to Arab Americans who formed in 1957 the American Lebanese Syrian Associated Charities (ALSAC).  ALSAC's only purpose is to act as the exclusive fundraising arm for St. Jude Children's Research Hospital, and it raises more than $500 million annually for the hospital through its more than 30,000 fund-raising activities.
Because of ALSAC, St. Jude can make announcements like the recent one about its $1.2 billion expansion that will add 2,000 more employees over the next six years, expanding its impact on the fight against catastrophic childhood diseases worldwide.  The strategic plan for 2016-2021 for the hospital calls for a total of $9 billion in new investments and payrolls.
The operating cost at St. Jude Children's Research Hospital is approximately $2 million a day, and 75% per cent of the money for it comes from private donations from nine million active donors.  And in keeping with the dream of its founder, Danny Thomas, no family ever receives a bill from St. Jude for treatment, travel, housing or food, so their entire focus can be on helping their child live.  From dinners and meetings with Danny Thomas, founder of St. Jude Children's Research Hospital, we remember his constant good humor and his sincerity when explaining how the hospital was a symbol of his gratitude and pride in the way that America had welcomed the immigrant families of Lebanese and Syrian families.
So, let's think this through.  IKEA bought property at the southeast corner of I-40 and Germantown Parkway for $5.6 million four months ago.  We assume that the international retailer would not have paid that price unless the company had determined that it was worth it and that the sale price reflected its value.  But now, IKEA is challenging the appraisal by Shelby County Assessor Cheyenne Johnson and wants to ignore the 2015 appraisal of $5.1 million and roll back the appraisal to its 2014 level of $1.25 million.  The Shelby County Board of Equalization was willing to go along with this leap of self-interested logic.
But, if IKEA truly believed that the value was worth $1.25 million, wouldn't it have refused to pay four times that amount?  Isn't it logical that if the market says the property is valued at $5.6 million because that's what a buyer was willing to pay for it, the assessor should appraise it in that range?  While IKEA is a highly-coveted and trendy retailer, the barbs and attacks on Ms. Johnson for seeking a fair appraisal on the proposed site of its Memphis store are misplaced, since she is only doing her job.  And that job is to appraise property accurately, fairly, and equitably – without fear or favor.
For as long as we can remember, our community has been having a conversation about the need to have the conversation about race.  And yet, we always seem to find reasons to put it off.  But finally, it seems like we've run out of excuses – and time – and if all the positive talk these days about Memphis' future is to come true, it's time to have the completely candid and honest discussion about race that is needed if we are to move ahead with the united sense of purpose and shared commitment that are ingredients for success.
There is so much that is moving in the right direction in our community these days, but a large portion of our people remain mere bystanders.  As long as our community is unable to uncouple race and poverty, there will be wide inequality and a tale of two cities that prevent our economy from running on all cylinders and our ambitions from being fully achieved.
So, like so many things in life and business, it begins with a conversation.  It's propelled by Darrius Stewart's killing and the decision of the Shelby County Grand Jury to ignore the recommendation from the attorney general's office for the white officer who shot the black teenager to be indicted for voluntary manslaughter and using a firearm during the commission of a dangerous felony.
The depth of outrage by African Americans about the decision is largely underestimated by white Memphians and Shelby Countians, and it's the rare Caucasian who has had a serious, no holding back conversation with an African American about it.  It's just easier to pretend that race doesn't matter to avoid confronting the daily realities in the lives of black friends and neighbors.
It's City Hall's Greek chorus: We've got no money and financial times have never been tougher.  And yet, in the midst of the mantra, there are approvals for millions of dollars in city funds for profit-making projects and millions more being waived in tax freezes for private companies.
Watching it all from Memphis core neighborhoods that have seen meager investments in the past 15 years, their question seems obvious: Do we ever get to the front of the line when they're giving out money? While few things in Memphis and Shelby County get more lip service than neighborhoods (well, maybe, children), requests for money for neighborhoods regularly meet with explanations about how important neighborhoods are but how there just isn't any money for them in such tight budgetary times.
In Memphis, geography is too often destiny. Where a person is born largely sets the choices and opportunities for one in four Memphians.  There is a distinct geography where a large percentage of the 176,000 Memphians in concentrated poverty live.  In 1970, 42 census tracts were in deep poverty, but by 2010, it had grown to 78.
Generally speaking, these census tracts are found in the "C" of poverty (it's also a sea of poverty), a term we coined seven years ago, which describes the distinct geography that grips so many people.  It is an area awash in thousands of foreclosures, higher crime, school dropouts, poorer public facilities, more blighted and properties, fewer jobs, and few opportunities.
It is a "city within a city" the size of Chattanooga where hopelessness corrodes family and civic institutions, where the poor quality of public services and facilities send the message to families that their own city places little value in them, and where lack of choices presents too many people with finding the best option from a list of bad ones.
If, as most of us agree, the purpose of life is to leave things better than we found them, Paul Morris should be justifiably proud of his five years at the helm of the Downtown Memphis Commission.  When he became president of the development agency, arguably the biggest problem facing downtown was that it was failing at the basics.  Main Street was in sad shape, hundreds of employees were being moved away without a fight, blight was accepted as a fact of daily life, and the work of the agency regularly seemed more political than strategic.
Today, as he prepares to step down as president, while much remains to be done for downtown to ever be described as vibrant, including breaking the code on retail development, there is progress that inspires new energy and aspirations that seem more than just wishful thinking.  And it's not been possible to say that for more than a decade.
As Mr. Morris showed in his comments to our recent post on the need for better connectivity and programming in downtown, particularly along the riverfront, he is sensitive about the record of the past five years and that actually is evidence of the most significant change he has brought to the work of the Downtown Memphis Commission.  While he can give a running inventory of downtown projects, in truth, the most important contributions he's made are intangible, not tangible.  His unflinching advocacy of downtown drove him to fight for it on all fronts, and his emails and letters to political leaders and business leaders were assertive and according to some recipients, caustic.   As for us, that's not a complaint but a compliment to his brand of leadership.
Despite hopes to the contrary, it does in fact appear that predictions that the Memphis region is still two years away from rebounding from the Great Recession are true. Because of it, it's also obvious these days (after all, hindsight is indeed 20-20) that the direct hit that the Memphis region took from the recession was the most devastating since the Yellow Fever epidemics.
In truth, the jury is still out on how the Memphis region will recover from the recession: will the economy truly return to its pre-crisis days or will the economy become more and more low-wage, low-skill as the region fails to compete for knowledge economy jobs.  So far, economic development strategies have justifiably been about grabbing any job and paying any incentive to get it.  After all, with the poverty rate climbing 20% and the median household incomes dropping since the recession, it's difficult to be too critical despite our deep concerns that this is not a temporary stopgap measure but that it is now the direction for our regional economy.
Sometimes, it's just hard to understand how some people can sleep at night.  Certainly, last night, guilty consciences should have made Tennessee Senators Mark Norris and Brian Kelsey sleep fitfully after a day when they kept 288,000 of their fellow Tennesseans from having health care coverage.  It is inarguable that as a result, hospitals will close and people will die.
Even in a world where we are used to seeing political egotism trump sound public policy, their pride in destroying Insure Tennessee – Governor Bill Haslam's common sense Medicaid expansion plan – sets a new low in cynicism, putting their personal political ambitions ahead of the health of so many of their fellow citizens.
While many of us were already shaking our head yesterday over the protocol-busting prayer to open the Tennessee Senate by a member of the Christian Taliban, it was merely foreshadowing for the anti-Christian votes that were to come in the Senate committee that voted 7-4 to prevent the Tennessee Legislature from even having an opportunity to have a conversation with each other – and the citizens of Tennessee – about the Haslam plan.
The debate about the future alignment of Riverside Drive is about much more than a road.  In truth, it is another indication of how tenuous the movement for a more livable Memphis is.  That's why bike lanes are about more than bikes and Riverside Drive is about more than a street.  Bike lanes are harbingers of a more livable city with higher quality public spaces – despite conventional wisdom, city streets are indeed public spaces – and in making Memphis' public spaces better and in making a stronger commitment to urban design, we are in fact investing in a more successful future for Memphis.
Nationally known planner, New Urbanist, and author Jeff Speck said:  "We have the luxury of asking ourselves what kind of street Riverside Drive wants to be.  Surely it can still hold cars, but the downtown would benefit tremendously if it were to hold cars moving a bit less speedily, alongside pedestrians and cyclists."