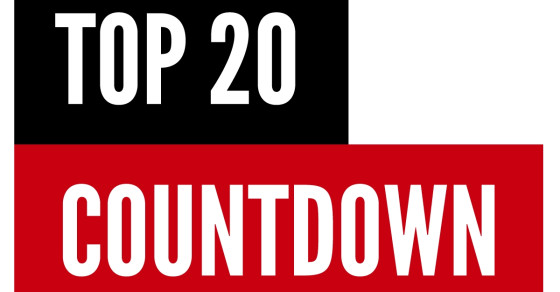 We are officially closing the books to 2015, a year in which we've written 152 blog posts and more than 180,000 words about Memphis and the issues relevant to it.  We are grateful for the support from so many of you and we hope all of you have a great '16.
Today and tomorrow, we're posting the top 20 most read blog posts from the past year.  We start today with #11 – #20:
We're not saying that Memphis doesn't have a youth crime problem.  Almost every large city does with our levels of poverty but watching television news, it's hard not to be left with the impression that every African-American child in Memphis is a problem, being charged with a crime, or simply terrorizing the city.  And in case there was any danger in viewers not getting the narrative, a Channel 3 reporter even added the postscript to the video of the White Station High School girls fight that it is a Title 1 school and students "from all over Memphis" are bused there (not to mention that the school video allowed the resurrection of all other teen videos supporting the narrative).
It has been calculated that 9,000 young people belong to gangs, and that is of course a major concern for Memphis, but at the same time, it's worth remembering that 161,000 young people under the age of 18 don't belong to gangs.   It's also worth remembering, as we wrote last October, that youth violent crime is down.  And that decline continues.  The percent of violent crime arrests for people younger than 24 in February of last year was 57% and this year it was 49%.
That's the untold story: the majority of the victims of violent crime are poor African-Americans who live in areas of concentrated poverty.  Never mind that night after night, small children in these areas of intractable poverty are being taught where to hide when they hear gunfire.  The nightly news seems determined to portray Memphis as a lawless place with thoughtless law enforcement while giving the barest of attention to the problem of mass incarceration that sends the message to children in these neighborhoods that their city sees their futures as behind bars.
(Also published in The Commercial Appeal's series on City of Memphis finances.)
Put simply, Memphis has too few people living on too much land.  The impact of that imbalance and the policies that created it ripple throughout the City of Memphis budget, increasing the cost of services, pitting quality of life investments like libraries and parks in a losing battle against climbing police costs, and requiring core city taxpayers to pay for a larger and larger Memphis while their own neighborhoods declined.
It is inarguable in hindsight that aggressive annexation by the city was not a race to prosperity as much as it set in motion dynamics that temporary stalled but ultimately deepened Memphis's serious budget challenges. While it is easy today to see the pitfalls of increasing the size of Memphis by 60 percent while cutting its density in half, it is not as easy to dismiss city government's rationale of chasing people and revenues through annexation, which was widely considered enlightened public policy by urbanists at the time.
Here's the tale of the tape: in 1970 Memphis, the population was 619,757, and today, within those same city limits, the population is 449,930. In other words, the equivalent of the population of Chattanooga moved out, and they did it while the land area of Memphis grew to be twice as large as Atlanta, four times larger than Baltimore, and five times larger than St. Louis. Meanwhile, the densities of these cities are on average more than two times higher than Memphis.
Standing at the center of Overton Park at the doughboy statue, it's a perfect day in May.  The smell of newly cut grass is in the air, a few dogs are running in the greensward (and blessedly, no cars from the zoo are parked there), children are cavorting in the playground, walkers are wandering in and out of the old growth forest, and from the eastern edge of the park come the sounds of a class of students playing parachute games. It reminded us once again of why, when asked for an example of Memphis' model public sphere, we so often point to Overton Park.
A few miles to the east, Shelby Farms Park's "Heart of the Park" project is building this century's great urban park.  There are sounds of construction for a greatly expanded lake, visitor center, restaurant, and more mingling with the sounds of children playing, families fishing, people ziplining, and joggers' footfalls on park trails.  It reminded us once again of why, when we are asked of symbols of Memphis' renewed belief in itself and that the community does indeed deserve the best, we so often point to Shelby Farms Park.
That both are operated and managed by conservancies that are reflective of our community's growing commitment to great public places and the ambition to elevate these two historic parks from very good to great. Tina Sullivan leads Overton Park Conservancy and Laura Morris runs Shelby Farms Park Conservancy, and besides the lesson in the importance of parkland, their conservancies also speak to the crucial lesson of getting the leadership right.
June 25, 2015 — Maybe the Sons of the Confederacy are right. We should not rewrite history.  But that requires us to write it right in the first place.  Let's put the names of real heroes on our parks and monuments, such as nationally prominent Memphian Ida B. Wells, fearless anti-lynching crusader, suffragist, women's rights advocate, journalist, and speaker. Or Joseph Harris, the first African-American to own property in Shelby County, in 1834 (after first buying his wife and baby daughter). Or Ed Shaw, a target of the Ku Klux Klan in 1868, elected to the City Council in 1873 and served as wharfmaster in 1874, making him the highest paid official at the time.
Sometimes, the emotion attached to defending the Confederacy and trying to whitewash its history make it difficult to realize that it ended 150 years ago.  But most frustrating of all is that some people cling to the names of the Confederacy's beloved but minimize the names of heroes cut from the most gallant cloth of all.   These were not men and women who were fighting to keep their property. They were property.  These were not men and women fighting for their beloved heritage. They were forbidden to even whisper about their real heritage.  These were not men and women of privilege. All they wanted was the privilege to be free.
It's hard to understand why the defenders of Confederate parks and flats are so hardened that they cannot hear the obvious message that these African-Americans are the true Southern heroes. These are the Memphians with historical meaning, Memphians driven by a simple dream for America to live up to its founding creed.  They deserve to have their names on parks, monuments, and statues, because they are the people who deserve to be remembered, honored and revered by us as a city.
The next time you hear anyone from the suburbs complaining about how much is spent on projects in downtown, Midtown, or other neighborhoods in Memphis, remind them that I-269′s 60-miile loop around Memphis will have a pricetag of well over $1.2 billion.  The latest leg of this boondoggle opens tomorrow with the 4.5 mile segment of I-269 between Tennessee Highway 385 in Collierville and Mississippi Highway 302 in Marshall County.  Project cost for this leg: $53.8 million and $42.5 million is the Tennessee portion.
The grand opening ceremonies will undoubtedly be marked by rhetoric about how the highway is economic development, and somewhere along the way, someone will even hail it as an investment in smart growth, open space protection, and knowledge economy jobs (amazingly, they've done this before).
But make no mistake about it, the highway is a gift to special interests and big money political contributors poised to make millions off of the green fields opened up by these unnecessary lanes of traffic.  And it's being done while MATA fights for its life and faces cuts in federal funding, while US-78 south of I-240 continues to crumble and drive jobs away from Memphis, and while I-69 is put on a back burner although it was the original project everyone supported.  It's little wonder that the national Sierra Club has rightfully identified I-269 as one of the 50 worst transportation projects in the U.S.
It is hard to think of a better fulfillment of the "Heart of the Arts" vision for Overton Square than the addition of Ballet Memphis' new headquarters on the site of the decrepit French Quarter Inn at 2144 Madison Avenue.  No other use at that location promises to increase the vibrancy of the burgeoning neighborhood as much.  Its 30,000 square foot headquarters including five studios filled with dancers facing Madison Avenue and with an architectural presence at a key corner speaks unmistakably to the area's performing arts persona.
But as important as the new building is to Overton Square, it's equally important to Ballet Memphis.  When we talk here about our most special assets, the list always includes FedEx, AutoZone, St. Jude Children's Research Hospital, and Memphis Grizzlies, but only rarely, Ballet Memphis is on the list.  But that doesn't mean that it doesn't deserve to be.
Simply put, the ballet company is a Memphis gem, and its founder and unrelenting creative force, Dorothy Gunther Pugh, is the kind of talent that much larger cities would kill for.  Beginning a company with only two dancers in a region known for its soft support for the cultural arts, she set an unmatched level of artistic excellence with a company that today employs 28 dancers.  Like so much that is right about Memphis, the remarkable track record by Ballet Memphis – including its national reputation saluted by New York Times – is often overlooked.
Back to the poverty rate, contrary to popular opinion, Memphis does not have the highest poverty rate for large cities in the U.S.   Actually, Memphis isn't even in the top 10.  Among large cities, it's #14, and among all cities, it's #70.  That's not to minimize the crisis of concentrated poverty in Memphis, which city officials have called the most nagging, most serious challenge facing the city.  That said, it is suburban poverty that results in Memphis climbing to #1 in metro poverty because Memphis's suburbs have an anomalous high rate that pushes the MSA – 10 counties in three states – to the top of metros with the highest poverty rates.
The area outside Memphis is #8 in high poverty rates among U.S. suburbs, and it's this ranking that pushes the MSA to #1, provoking misleading headlines like "Memphis #1 in Poverty."  Between 2000 and 2010, the poverty rate in Memphis increased 26%.  Meanwhile, Memphis suburbs saw their poverty rate climb by 46%.  Memphis and its suburbs generally reflected national trends, where the poverty rate in cities increased 23% and the poverty rate in suburbs increased 53%.  There's no denying of course that the baseline for the suburbs is much lower than Memphis', but it nevertheless contradicts the general talking points about the unblemished conditions in the regional suburbs.
In truth, our most pervasive problems are regional in nature and are not confined to the city limits of Memphis.  In fact, unlike most of our peer metros, as you travel away from the core, a number of key indicators – such as income and educational attainment – get worse.  One of the most important things that Memphis should aim to do is to break the linkage between poverty and race (although it's worth pointing out that for every African-American living in poverty, there are three that are not).
In the recent campaign for mayor of Memphis, Mayor-elect Jim Strickland often said that city government should get back to basics, and there's nothing more basic than getting city government's organizational structure right.  As a result, during the current transition, one item on its agenda should be to answer the question of what the optimal organizational structure should be for City of Memphis, one that delivers the best highest-performing services responsively, efficiently, and professionally.
About the time that City of Memphis last modernized its organizational structure to move to a strong mayor form of government, the NBC western about the Cartright family, Bonanza, and Walt Disney's Wonderful World of Color were suggesting the wonders of color television. Today, using that same essential government structure, City of Memphis delivers services for a sprawling $657 million government operating in the Internet age.
The current structure dates back to 1963, when home rule had been approved for City of Memphis Government.  Going away was the cumbersome mayor and four commissioners structure (which was hailed when it was created in 1909 as genuinely progressive) that formed the executive branch of city government.  In its place was a strong mayor form of government with a single elected executive with control over the daily administration of city services.
Six weeks ago, we wrote a blog post about the need to modernize the organizational structure of city government, and today we add an additional idea: creation of the City of Memphis Division of PLACE.  It should be a given that quality of place is a major factor in whether cities today are succeeding or failing, and bringing all of city government's key quality of life assets into the same division could spark collaborations to bloom, new ideas to flow from renewed teamwork, and city investments to be leveraged for better returns.
The incoming Strickland Administration is now evaluating the potential reorganization of city government to make it more effective (hopefully, with greater sense of urgency and accountability).  As a result, it seems an obvious time to assemble key quality of life amenities, attractions, and assets into the same division.
The Division of PLACE – parks, libraries, arts and culture, community centers, and environment.  Bringing these services into a division where they can jointly plan for the future and find new ways in which they leverage each other's programs should be incentive enough for the new division, but equally important, these services are seriously underfunded when compared to peer cities as more and more funds have been diverted to pay for the police department's ceaseless call for more money.
Discussions about the living wage sometimes are treated like a dry, abstract subject debated by economists without it being connected to real people and real economic growth.
In Memphis, the living wage is in truth a strategy for expanding the Memphis economy with a significant injection of income that stimulates spending, encourages savings, and provides more disposable income to families who cannot now meet their basic needs.  It goes without saying that the economic benefits pale in comparison to the human consequences of a median household income in Memphis that does not reach the level of a living wage for two adults and one child.
If every household received the living wage needed for one adult and one child, it would create about $243 million in new income in Memphis.  If every household received the living wage needed for an adult and two children, the direct economic impact would be about $2.2 billion.