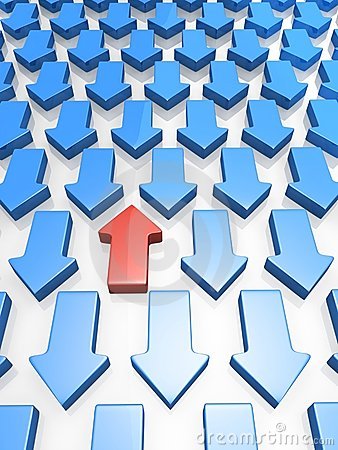 There's the regularly heard comment that nobody wants to move here and the only movement is from people moving out.
Like most things these days, it's not that simple.  The truth is much more nuanced.
While the Memphis region unfortunately isn't a high-growth region, and there's nothing to suggest this will change in the near term, it isn't like Shelby County is totally repellent to new residents (there's just not enough of them).
Where We're Moving
In our July 24 post, we looked at the major regions where Shelby Countians were moving from 2007-2011, according to U.S. Census Bureau.  The following is for 2008-2012:
1,962 – Nashville region
1,086 – Los Angeles/San Diego region
1,027 – Dallas region
1,010 – Atlanta region
647 – Chattanooga region
593 – Chicago region
447 – Denver region
389 – New Orleans region
309 – Houston region
239 – Birmingham region
211 – St. Louis region
147 – Austin region
Trend lines indicate that the out-migration from Shelby County to Nashville slowed as well as the number of people moving to Birmingham, New Orleans, Chicago, Houston, and St. Louis.  The out-migration to Chattanooga, Austin, and Denver remained steady, and Atlanta – where the out-migration slowed as Nashville became a stronger destination – stepped up its attraction for new residents from Shelby County.  In addition, Dallas and Los Angeles maintained their positions as two of the top three destinations for Shelby Countians to move.
Who's Moving Here?
So, is anyone from those same regions moving to Shelby County?  Here are the numbers (kept in the same order as the previous list):
1,527 – Nashville region
888 – Los Angeles/San Diego region
669 – Chicago region
636 – Atlanta region
480 – St. Louis region
387 – Chattanooga region
368 – Dallas region
246 – Houston region
173 – New Orleans region
154 – Birmingham region­­­­
61 – Denver region
32 – Austin region
In other words, when it comes to these 12 large regions, the net for Shelby County still comes up short by 2,446 people.  All this is the shake-out from the movement of more than 13,000 people.
Sprawling Farther
While the bad news is that Shelby County still ends up on the negative end, taking the half-glass half look at it, Shelby County still attracts a large number of people and from some places with much higher profiles – and buzz – for creativity and talent.
What we lack is the research to tell us what is working with the people who move here from these large regions so that we can do more to spread the word. It's also why the branding process under way is so crucial to our ability to attract people in the future.
For generations, Memphis and Shelby County have attracted people from our 105-county market area, but what is new is that people from Shelby County are moving farther and farther out into the region and some of the counties – Poinsett, St. Francis, Lee, Phillips, Hardeman,  Chester, Madison, Haywood, Mississippi, and Lauderdale – now attract more people from Shelby County than the other way around.
Shelby County is a net attractor from all the counties on the eastern border of Arkansas from north to south and from most of the counties in West Tennessee outside of the Memphis MSA and Jackson.
The Unusual 12
The 12 counties with the largest net migration for Shelby County make for an interesting (if not, surprising) group (2008-2012):
360 – Fayette County, TN
344 – Rutherford County, TN (Murfreesboro)
250 – Harmon County, OK (Hollis)
242 – Wayne County, MI (Detroit)
213 – San Diego County, CA
206 – Norfolk County, MA (Brookline)
205 – Queens County, NY
192 – Cook County, IL (Chicago)
190 – Marshall County, MS (Holly Springs)
185 – McCracken County, KY (Paducah)
183 – Orange County, FL (Orlando)
181 – Pulaski County, AR (Little Rock)
Losing Out To The Region
Meanwhile, within the Memphis region, the net migration left Shelby County in a positive position with only Fayette County (+360), Crittenden County (+162), Marshall County (+290), and Tunica County (+44).  It finished in a negative position with all the rest: DeSoto (-1,499), Tipton (-101), Hardeman (-155), St. Francis (-56), Lee (-70), Phillips (-105), Tate (-73), Haywood (-21), Lauderdale (-42), and Tippah (-35).
In the past 20 years or so, the most dramatic feature of the migration in and county of this region has been that we have attracted people with lower incomes and lost those with higher incomes, created a wealth deficit in the billions of dollars.
It underscores the importance of so much work that is under way today to address the talent deficit, the low average income, and the high poverty rate.  Because of these, all of us should express a sense of urgency that drives us to aim higher, to do more, and to be willing to earnestly and relentlessly honest about the realities of our most malignant problems, including why we are not recording the kinds of population growth seen in other Sunbelt cities.