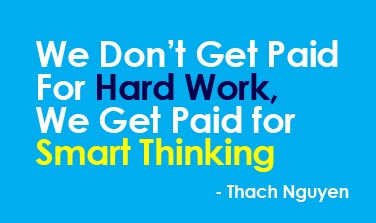 A report released today by the U.S. Conference of Mayors indicates the price that the Memphis region is paying from its sputtering economy and the need for a more high-performing economic development plan.
As much as anything, the report underscores why the measurement of success for our economy must be more than a recounting of the number of jobs and tax revenue statistics.  More to the point, the fundamental measurements for whether our economic development strategies are working should be increases in household income and decreases in poverty.
If there is one thing that is clear from the Conference of Mayors report, it is that continuing to do the same is a high-risk venture.  In its study of median household incomes of U.S. metro areas, the Memphis metro area ranks a dismal #216 for growth of the median household income from 2013-2017 with an annual growth rate of 3.6%.
The report, which places us among the likes of Flagstaff, AZ, San Angelo, TX, Elkhard-Goshen, IN, and Merced CA,  projects the 2017 median household income at $52,300 for the Memphis MSA.  This compares with $70,400 for Austin, TX, $68,000 for Raleigh, $63,100 for Atlanta, $60,000 for St. Louis, $58,900 for Nashville, and $59,100 for Detroit.
Bad News
The report also said that for every household in the metro area earning more than $75,000, there are 1.41 households earning less than $35,000.  That compares to 0.90 for Atlanta; 1.28 for Birmingham; 1.00 for Cincinnati; 0.82 for Dallas; 1.09 for Detroit; 1.22 for Louisville; and 1.03 for Nashville.
In the Memphis metro area, 28.2% of the households have median incomes of less than $25,000; 25.6% earn from $25,000 to $49,999; 18% earn $50,000 to $74,999; 10.9% earn from $75,000 to $99,999; and 17.3% earn $100,000 or more.
Keep in mind that these data are for the metro area, and these same indicators would be worse if they were just for the city of Memphis.
Phil Trenary, new president of the Greater Memphis Chamber, has said it well: our community has been losing jobs for 10 years, our middle class has hollowed out, and it's impossible to imagine the Memphis that we all want unless those numbers are turned around.
Getting Smart
Mr. Trenary has already been a welcome breath of fresh air – not to mention fresh thinking – to our economic development planning, and we suspect that in time he will lead this community to smarter strategies and more effective economic development planning.
For example, if he had been president of the Chamber back when it was arguing that I-269 would be a positive economic development for our community, we suspect that we might not now be forced to grapple with an impact that can only be negative for Memphis, which remains the jobs hub for the region.
These days, some economic development officials wring their hands over the study by DeSoto County officials about how to use incentives for Research Triangle Park-inspired development along I-269, but it's hard to fault them for thinking smart while we were thinking small ball when it comes to the new interstate that could not just negatively affect Memphis, but also Germantown and Bartlett.
As we so often do here, it feels like we are floating toward a future defined by I-269 and react – rather than act.  Rather than continuing to reflexively genuflect on the altar of PILOTs, we need to develop plans that imagine a different Memphis and Shelby County built on the power of place and supported by incentives to achieve a bolder vision of the future.
High Value Planning
If there is any poster child for the success of short-term economic development planning in Memphis – not to mention urban planning altogether – is the area of the FedEx World Headquarters.  Just imagine, Memphis had largely a blank canvas when FedEx decided to put the world headquarters of one of the globe's most respected brands at Winchester Road and Hacks Cross Road.
There was the unique opportunity for higher value development – companies that wanted offices near FedEx, research centers, and startups – but instead, business as usual led the area to be dominated by big box retail and chain restaurants, and today, there are even some pay day loan and check cashing operations starting to appear.
If economic development officials had come up with a higher value plan for development along I-269 (to make sure it doesn't go the way of Winchester and Hacks Cross), we suspect that many people would join us in supporting new incentives – even if it requires direct funding (and even if provided by bonds) by local government.
But to this point, we seem to be so busy defending the status quo and so reticent to do something different that we run the risk of missing new opportunities that can come by thinking differently and setting the goal of competing with Europe and Asia rather than with DeSoto County.
Real Answers
Today, the big problem with the economic policies of local government is that they are based on the opinions of the people who benefit from them.  Absent from the discussion – as shown in the recent PILOT debate – are facts and analysis that are subjected to the rigors of a scholarly study or approach.
Herein lies the most disturbing aspects of the current debate about PILOTs.  It's the unwillingness of either side to abandon their talking points and agree to a serious, unbiased study that not only answers the fundamental questions about the tax freezes but puts them into the context of what other cities and counties are doing to compete, particularly those competing across states lines (as 40% of the U.S.'s largest cities are doing).
It is time to put the PILOT debate to rest once and for all, but it won't come with continuing he said-she said talking points lobbed by each side at each other while the public's frustration grows.  It can be put to rest with the facts and with knowledge.
Getting Into The Ring
But the PILOT debate is merely the sideshow.  Regardless of which side each person comes down on, there should be general agreement that the PILOTs have become a crutch that we are using to limp along in today's economy because we have lacked for far too long a finely tuned, finely nuanced, and bold economic development plan that is more than just an extension of the present, one that aims for leap frog strategies that catapults Memphis from the bottom of the economic rankings to a more competitive position with our economic rivals.
There is widespread confidence in Mr. Trenary's ability to catapult the Greater Memphis Chamber into a new era.  More to the point, we think he has the ability to do the same for Memphis itself.
It's hard to think of a time when Memphis has needed real leadership more.