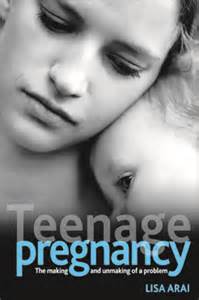 In this part of the country, we often wrestle with the idea of teenage and college age sexuality, even as Southern states are among the U.S. leaders in teenage pregnancy.
Sex Week at University of Tennessee, Knoxville, was a case in point.  It recently sent some of the state's Tea Party legislators into a rage because of its frank focus on sex, sexuality, and relationships in a week of forums, lectures on everything from sexual assault to sexual pleasure, relationships workshops, classes on the history of sex, and seminars on everything from abstinence to erotic art to self-love.  Student organizers planned for about 5,000 attendees on the 27,000-student campus, suggesting that the topics were hardly as titillating as the legislators made out.
Meanwhile, on the other end of the state, Planned Parenthood Greater Memphis Region's annual condom giveaway attracted some local backlash and attacks from national right wing media and websites because of its billboards picturing a condom next to messages like "Sex Comes in Free Wrapping" and "Getting It On Is Free."  Even as Planned Parenthood CEO Ashley Coffield put it into perspective: "A condom isn't an explicit image, it's just a piece of latex" – there were those linking the Memphis anti-pregnancy campaign to  conspiracies involving President Obama and the corruption of young children.
Despite All Predictions
Despite all the sound and fury, there is something unexpected and almost unnoticed taking place in Shelby County.   According to The Urban Child Institute's 2013 Data Book, the birth rate for teenagers – once thought to be immutable here – has declined 26 percent over three years.
It's a trend line made even more remarkable by the last Memphis Youth Risk Behavior Survey, which reported that 62 percent of high school students have had sex.
Underneath the radar and away from all the emotions, there are programs that are quietly and methodically yielding impressive results by dealing with teenagers face-to-face.  One that is being recognized as a national model is Le Bonheur Children's Hospital's "Be Proud! Be Responsible! Memphis!" The teen pregnancy prevention program, which combines tough love, straight talk, and factual information, was started by the hospital because of its concern about the health risks to babies born to teenage mothers.
Sex Ed That Matters
The curriculum for the $4 million program – funded for five years by the Office of Adolescent Health of the U.S. Department of Health and Human Services – was developed by the Centers for Disease Control and Prevention.  Over a two-year period, 5,159 Memphis students – 2,653 boys and 2,506 girls – in high-risk zip codes completed the six 50-minute module course whose aim, according to its Facebook page, is to "educate adolescents about safe sex practices and attitudes by guiding youth to develop a sense of pride, self-confidence, and self-respect."
Jeremy Sanders, self-described "reformed banker" leads the Le Bonheur program and said he was motivated to get involved because of high teenage pregnancy and HIV rates.  "Sexual images are everywhere," he said. "Kids today have more exposure to sex through TV, radio, Internet, print, and word of mouth. Most information they receive comes from friends who are inexperienced and uneducated about sex and sexual behavior."
His program is the first in the country to include schools, community centers, and churches as sites for the program.  "We're really proud of that," Sanders said, adding that the program relies on 11 young instructors who aren't too much older than the target group and who conduct classes in 14 high schools, three middle schools, three community centers, and three churches.  "They're not just dumping information.  They are having open dialogues.  We're not going in to judge them.
"There is such a large amount of misinformation.  They (students) don't know you can get pregnant the first time or that you can die as a result of the first time.  We tell them in class that they are getting the information that a mature person should have so decisions about sex aren't about control, power, or status.  The students are excited because they can say, 'I have taken control of my life.  I can say no.'"
Proud Data
Sanders said that "we'd like to take all of the credit (for the falling Shelby County teen pregnancy rates) but we will take part of it.  We'd like it if every student was mandated to attend."
Like all federally-funded programs, "Be Proud! Be Responsible! Memphis!" has mounds of data measuring its results, such as the 90 percent increase in knowledge by participants, but the data point that really matters is that none of the girls in the program have become pregnant.
Previously published as Memphis magazine's City Journal column.