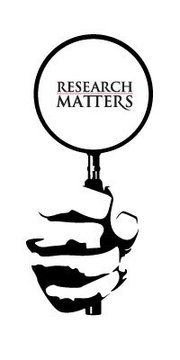 By John Lawrence
The final strategic direction of the Memphis & Shelby County Regional Economic Development Plan may seem simple.  However, it is foundational for accomplishment of any goal we set.  Capacity to research, analyze and share market information broadly and frequently is key to improving every market lever.  The ability to coordinate implementation between multiple stakeholders, private organizations and government agencies must be established.
This could be assisted by establishing a cross-sector institutional infrastructure to facilitate assessment of the economy, identification of opportunities and dissemination of actionable data in a timely fashion in order to inform ongoing decision making and strategy development.
Some Resources Exist
There are many different agencies representing segments of the economy, either geographically or by market lever, with specific knowledge of regional economic conditions.
Academic institutions, like the University of Memphis, have centers for research such as the Sparks Bureau of Business and Economic Research or the School of Urban Affairs and Public Policy.
Some regional organizations like the Greater Memphis Chamber of Commerce maintain a research function.
Not Enough Is Known or Shared
The Memphis region lacks the basic capacity to fully understand and explain metro-area market conditions in order to plan effective interventions.
Many entities either do not have access to enough data or do not make that data easily accessible.
Analysis of market information is not easily organized with short turnaround times.
And there is no entity tasked with regularly gathering and coordinating the many local sources of information.
Who Do We Tap?
There are so many different agencies representing segments of the economy, either geographically or by market lever.
Excluding lever specific agencies (like the Workforce Investment Network or the US Export Assistance Center), civic/nonprofit agencies and hyper-local task forces, area economic development entities include but are not limited to: Delta Regional Authority, State of Tennessee Department of Economic and Community Development, Mississippi Development Authority, Arkansas Economic Development Commission, Tennessee Valley Authority, Memphis Urban Area Metropolitan Planning Organization, Memphis Area Association of Governments, Joint Economic & Community Development Board, Economic Development Growth Engine for Memphis & Shelby County, County Planning & Development Offices (Crittenden & St. Francis in Arkansas, Benton, Desoto, Tunica, Tate & Marshall in Mississippi and Tipton, Shelby & Fayette in Tennessee), Municipal Planning & Development Offices, Memphis Light Gas & Water, Greater Memphis Chamber, Regional Chambers of Commerce (Arlington, Bartlett, Byhalia, Collierville, Covington-Tipton County, Fayette, Germantown, Hernando, Holly Springs, Horn Lake, Lakeland, Marion, Millington, Oakland, Olive Branch, South Tipton, Southaven, Tunica), Economic Development Boards & Commissions (Desoto, Downtown Memphis, Germantown, Marshall, Millington, Tate), Black Business Association, Mid-South Minority Business Continuum, Renaissance Business Center, Memphis Fast Forward and many others.
Working Together
On a practical level, capacity to do economic development planning work has emerged as a serious constraint across all market levers.
Governance is defined as the act of defining expectations, granting power and verifying performance within an organization or system in order to create a desired result and establish confidence.  A primary element of this is organized capacity to understand the market by gathering, analyzing and disseminating data in a timely fashion.
Despite literally dozens of organizations working in some segment of economic development, we have to ramp up big studies to get a snapshot of market conditions.  By this time it may be too late to build effective coalitions and launch necessary interventions.
We may need an economic development information clearinghouse.  We may want to engage Ph.D. level economists for on-demand assistance.  We may need to purchase economic development data for use by public geographic information systems.
But to accomplish any large-scale economic transformation, we must begin with the basics of research based strategy development, informed decision making and regional cooperation on solutions.
The Series:
Part One: Creating a Process on Economic Development
Part Two: Securing the Global Logistics Brand
Part Three: Diversifying the Economy Beyond Logistics
Part Four: Leveraging Assets for International Trade 
Part Five: Building A New Manufacturing Workforce
Part Six: Organizing for Innovative Entrepreneurial Growth
Part Seven: Connecting Jobs, Workers, Institutions & Activity Centers
Part Nine: Prioritizing First-Step Initiatives – Wednesday (10/16/13)