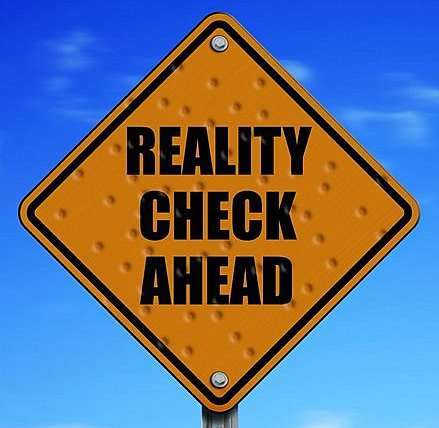 There was a former Shelby County mayor who often said when his government was asked to get involved in annexation controversies: "We don't have a dog in that hunt.  Regardless of what's decided, they're still be Shelby County citizens."
That's why it was such a disappointment – if not baffling – when current Shelby County Mayor Mark Luttrell told a state government commission that he favors annexation by referendum.
It was essentially the abandonment of the Shelby County Administration's 30-year policy of neutrality on annexation issues.
It also ignores the fact that the annexation reserve areas have been public knowledge for 15 years and that county government itself approved them, and as a result, everyone in unincorporated areas of Shelby County have known since 1998 when they consider buying a house which city had ultimately been given rights to annexation there.   Once again, the state is engaged in a process that is tantamount to changing the rules in the middle of the game by the Republican super-majority in the Tennessee Legislature and interfering in the spirit of a contractual agreement on annexation reserve areas that already exists here.
More of the Same
The latest committee in Nashville once again sends the clear message that it's open season on all things Memphis – from schools, living wage laws, and now annexation – and it's regrettable that this position by the mayor can now be used as fuel for the anti-Memphis venom that propels so many of these movements to get state government to put its thumb on the scales so extremists get their way.
It also indicates what slow learners opponents to Memphis annexation are.  It was just over a year ago that the Legislature tried to pass the Norris-Todd bill that would have prevented Memphis from ever annexing Fisherville.  At the time, there was no talk of annexing the small Eastern Shelby village and there even less appetite in city government for annexing more land at all.  In fact, for the first time, there was talk about deannexation.
But no matter, this is a crowd unswayed by the idea that Memphis has any cards that it can play or that their provocation could in fact trigger annexation by Memphis when none was planned. And yet, here we go again.
Memphis still has annexation rights to about 135 square miles, as set out in the annexation agreements signed by every government in Shelby County in the wake of the "tiny towns" controversy which followed the passage by the Legislature of Chapter 1101 mandating the establishment of growth boundaries in Tennessee counties.
More Anti-Memphis Lawmaking
It was a time when State of Tennessee was doing what it could to encourage smart growth, which is now considered part of a United Nations plot to undermine America by some of the Tea Party legislators farthest out on the fringes of reality.
Now, if faced by a legislative move to create a barrier to future annexations by Memphis, city government could respond with a massive push for annexation.
There's no mistaking that this potential law is aimed at Memphis.  The prevailing opinion by the suburban politicians is that none of the annexations undertaken by Collierville, Bartlett, Lakeland, Millington, and Arlington (Germantown is "annexed out") would be opposed (particularly now that they have their own school districts), so in this way, this was contemplated as a clear shot taken at City of Memphis only.
The suburban politicians whispering (and shouting) in Mayor Luttrell's ear no doubt are suggesting the political benefits of backing a state law requiring annexation by referendum. All Republicans these days that even seem to be looking for a middle ground have to be wary of a challenge from the Far Right, so we assume that is a factor in the mayor's thinking.
This position may help him in the primary election, but it's a tricky equation for a mayor running countywide.  In moving to the right, however, he might be arming his opposition for the general election, where Memphis is still the place where the bonanza of voters is found and where disinterest in the future of Memphis could become a potent campaign issue.
Good Faith
As for the annexation reserve agreement, it resulted from a process that involved Shelby County Government as mediator and facilitator, and when it was completed, the agreement setting out the annexation boundaries for each city was signed by the Shelby County Mayor, the mayors of every city in Shelby County, and representatives from the largest utility, the largest school district, the largest Chamber of Commerce, the soil conservation district, two people appointed by the county mayor, and two people appointed by the mayor of the largest city.
There were of course difficult negotiations, but in the end, all governments in Shelby County came together to enter into an agreement that set the future boundaries for each city, ending conflicts and lawsuits between governments.  As part of the process and to show its good faith, City of Memphis relinquished 150 square miles of land that were in its annexation areas and those areas were taken by the smaller cities.  We doubt it would have given up any land if there had been a requirement for a referendum.
That process had the kind of good faith that is now absent.  The radical change now being considered in Nashville is a substantive alteration that would have materially influenced the annexation reserve agreement negotiations and their outcome.
What's most ironic about this issue is that it was policy decisions by Shelby County Government that created the problem in the first place.
Put in a sentence, if people who move out of Memphis want urban level services, they should pay for them – by being part of a city and paying the taxes that make them possible.  If they live in an unincorporated area, they have made the decision to locate where a rural level of services are provided.
Creating the Problem
It's a basic premise of governance that got lost in the earliest days of Shelby County Government. Rather than providing a basic level, or rural services, county government dished out urban services that eroded the difference that should be implicit between municipal and county governments in the first place.
As a result, there was no serious debate when greenfields were targeted for the largely derivative development that became the standard in the sprawling suburbs in unincorporated Shelby County. Starting with Hickory Hill, county government was willing to subsidize a quality of housing that would require substantial reinvestment before the first mortgage was even paid off. In Hickory Hill, Shelby County built some of the first obscenely wide roads that would become its hallmark, fueling rapid development that created even more demands for fire, roads, bridges and schools.
Even events hailed as progressive steps forward were in truth driven by development interests, such as the extension of Gray's Creek sewer lines in 1994, but Memphis was willing to enter into these kinds of agreements because of the assumption that they were investing in areas that could be annexed in the future.
To quote Gene Pearson in a 2010 post: "In 1994, Memphis City Council and the Shelby County Commission ratified an agreement driven by county government called the "Balanced Growth Plan."  On the one hand, Shelby County agreed to provide money to Memphis to help in revitalization, a paltry $2 million (with Memphians of course paying the majority of it in county taxes). In return, Memphis agreed to extend sewer lines into the Gray's Creek basin located in east central Shelby County between Arlington and Collierville and extending from western Fayette County to Cordova, and create millions of dollars for developers."
Subsidized Lifestyles
There have been doubts that Shelby County Government lived fully up to the terms of the agreement, but there is no doubt that well-connected developers got what they wanted.  It was a theme for county government that dominated three decades of policies.
At the same time, county government was subsidizing public services within the smaller towns.  In truth, over most of the history of county government, smaller municipalities have never had a tax rate that reflected the true costs of their public services as they benefited from the welfare from county government.  Of course, it made no sense that Memphians, in paying most of the county taxes, were required to subsidize the programs and services that were essentially investments in their own city's decline.
Tennessee annexation law has been lauded for years as smart government policy that kept our cities from looking like St. Louis, Atlanta, and Louisville where dozens of tiny town governments choke the city at the region's core.  Memphians have invested millions of dollars in the infrastructure and schools for the unincorporated area of Shelby County.
We were the first here to write about the potential of shrinking the size of Memphis and changing the evaluation of potential annexations by not only calculating the taxes to be raised and costs of services in the area but the implications of adding new land to the core city.  But changing the law may just result in Memphis unleashing an annexation movement that is exactly what the opponents don't want.
Because of the annexation reserve agreements, homeowners no longer had to wonder if they were in the annexation path of a city.  It was clearly stated and widely known.  In other words, homeowners had the option to take their own individual referendum on where they wanted to live in relation to what annexation reserve area they were located in.  There was no mystery in the fact that they someday might be part of a city in Shelby County.
That's why changing the law is much more about politics than policy and about sticking a finger in the eye of Memphis rather than sticking to a law that has worked for the overall benefit of Tennessee cities.