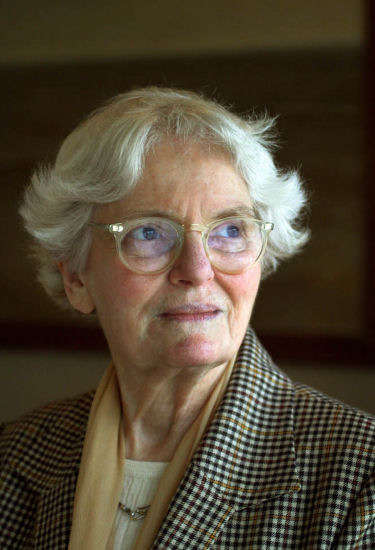 Denise Scott Brown deserved better.
In the end, the board of the Pritzker Prize in architecture denied her the fair share that she deserved in the Prize awarded in 1991 to her design partner and husband, Robert Venturi.  Unfortunately, the board treated rules as inviolate and passed up the opportunity to address longstanding feelings that women are consistently overlooked in a profession where testosterone often appears to be a prerequisite for recognition.
Two students at Harvard University's Graduate School of Design began an online petition urging the Pritzker Prize board to add her as a co-recipient with her 87-year-old husband, a giant of 20th century architecture.  With his 81-year-old wife, their firm, Venturi, Scott Brown and Associates, had worldwide influence and was instrumental in shaping the conversation about the role and scope of architecture.
The Memphis Connection
When Ms. Scott Brown married Mr. Venturi in 1967 and became the firm's partner in charge of planning, some thought that she had married her way to the top.  They were wrong.   It was a complete personal and professional collaboration, and over the years, she became one of the rare women architects to achieve national and international prominence.  As one of her Harvard students said, she is "sort of like architecture's grandmother.  Almost all architecture students have studied her in school.  Everyone grew up with her as the female professional who's always been around and never really gets the recognition."
With her husband, Ms. Scott Brown designed major buildings together, ran a practice together, and wrote books together.  Among the people who supported her inclusion in the Prize were four previous Pritzker winners – Richard Meier, Zaha Hadid, Wang Shu, and Rem Koolhaas – and several design school deans, including the ones at Harvard University, Rice University, and University of California at Berkeley.  Yale Architecture School dean Robert A.M. Stern supported it in principle.
It's hard to imagine anyone who met her in Memphis in 1986-87 who would not agree that she deserved this singular recognition.  Downtown Memphis became the canvas for her firm's last plan of its kind, primarily because they were losing money on them.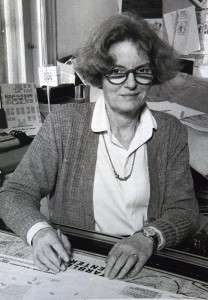 If it was her swan song, it was a magnificent one.  The Center City Development Plan was released in 1987 and its erudition, insights and recommendations were captured in the most impressive report ever delivered to Memphis.  There were about 20 volumes replete with drawings, thoughtful insights, and provocative and solid recommendations.  As an associate with Venturi, Scott Brown and Associates, respected Memphis architect James Williamson – now an associate professor of architecture at University of Memphis – was a vital part of the team that developed the downtown plan and was instrumental in weighing options.
"Wonderful" Memphis
Unfortunately, the ambitious and impressive plan was largely ignored.  Instead of funding the summary volume that would lay out next steps and implementation, the Center City Commission took that money and paid for yet another redesign of Court Square Park.  It was also a time of leadership transition at Center City Commission and a time when government and developers were largely unreceptive to a scholarly approach to the future of downtown, instead of quick fixes like festival market places.  The failure of Memphis to embrace the plan was another factor in her firm's decision to end planning of this kind.
That's not to say that Ms. Scott Brown did not love her time in Memphis.  "The cultural patterns were amazing," she said.  "It was wonderful work, (the kind) helping to maintain strong character" of Memphis, listing clubs, Elvis, black music, and cobblestones as some of the reasons she enjoyed her work here.
She said her role in Memphis was to be an "urban detective," which was exemplified when she stood on the "desolate cobblestones" soaking up the history of the place and concluding that the cobblestones were susceptible to becoming the route of FAP-3, an interstate connector that would link I-40 and I-55 with its construction on the edge of the riverfront.
When she unveiled her suspicions at a public meeting, it provoked immediate outrage and the interstate highway through downtown was removed from the transportation plans for Memphis.  "It was a Pyrrhic victory because they took all the money and spent it in the suburbs," she said.
The Downtown Divide
It's likely that her work was doomed from the beginning.  Venturi, Scott Brown and Associates selected by a one-vote margin.  Developer-friendly representatives on the selection committee supported a firm whose trademark was festival marketplaces.  The other half of the committee was people more interested in the urban fabric and the historic character of downtown.  At the end of the selection process, the votes were divided down the middle, and the deciding vote was cast by the chair of the selection committee.
In retrospect, while the plan was excellent, its impact and import were undermined by lack of support by some key downtown interests.  They criticized Ms. Scott Brown's style, her approach to planning, the extensive public input process, and her openness in public discussions.
As one of these people said at the time, "we could have had a festival marketplace but instead we got a lot of preservationist talk."  Over time, they would be proven wrong as festival marketplaces opened with banners and fanfare and closed some years later.  The public wanted authenticity and governments and downtown agencies were delivering up artificially contrived shopping arcades.
Urbanist
Sadly, Memphis officials never appreciated the prestige they had with Venturi, Scott Brown and Associates developing the plan.  They also never understood the skill and intelligence reflected in the downtown plan.  As architect, planner, and author Jeff Speck pointed out in his recent report on the Memphis riverfront, many of the plan's recommendations remain relevant and could inform decisions being made now.
It has been said that Ms. Scott Brown has "penetrating intelligence," "a capacity for conceptual clarity and precision," a commitment to "interdisciplinary" approaches, and the vision of architectural and planning as a social calling and a mission.
As for us, she was perhaps the first urbanist that we ever met, and it's hard to think of a better role model.  As for us, it's hard to imagine Mr. Venturi without Ms. Scott Brown.  She is clearly the other half of his brain, his life, and his legacy.  She deserved to be added to his Pritzker Award.
To hear Ms. Scott Brown's recollections of her work in Memphis, click here.