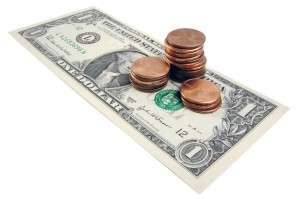 Memphians' lack of self-worth has resulted in some projects that give new meaning to the phrase, penny wise and pound foolish. Too often, it's been as if we are the ultimate unrestrained bargain hunters, so intent on getting something cheap that we don't take the time to read the fine print.
The fixation on cheapness is central to business recruitment strategies that regularly sell Memphis for cheap land, cheap workers, and tax giveaways rather than for quality public services, quality of life, quality universities, and quality workers. It's been said often that we have an overreliance on tax breaks to recruit new businesses in order to compensate for our poor workforce.
Then again, we've been saying that for about three decades and the present amount of waived taxes stands at $50 million a year. Meanwhile, in those same three decades, the People's Republic of China positioned its 1,400,000,000 people to become an economic superpower. If the largest country in the world can shed its Soviet-styled centrally-controlled economy, surely it should be possible for us to shed the excuses that keep us from investing what it takes to create a workforce that can compete for high-value jobs.
State of the What?
If there was an award for the physical monument to Memphis' lack of self-worth, it would be a photo finish between The Pyramid and Mid-America Mall (now once again named Main Street). Local government bought into the idea of a downtown arena and iconic structure because it was such a good deal. For $39 million, supporters said they could build a "state-of-the-art" arena complete with "balloons at the grand opening."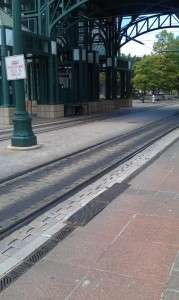 By its opening in 1991, the price had climbed to $65 million and the helium was out of the balloon. But even at the higher cost, no one questioned why it was far below what first-class arenas were costing at the time. As a result, there were too many seats and they were too small and design flaws were obvious like the telescoping floor seats reminiscent of the rodeo and private suites on the main floor where anyone could wander in.
The life of the building was little more than 10 years, and until FedExForum was built, we didn't know what a "state-of-the-art" arena really looked like, not to mention coming face-to-face with how much one costs.
Unceremonious
In 1976, President Gerald Ford dedicated Mid-America Mall. As part of the ceremony, the fountains near Union Avenue sprung to life. It was only months later that they quit working and were eventually removed.
To save money, city government cut corners by downgrading the quality of the building materials. Damages to the pedestrian mall were immediate and poor maintenance became the norm. For years, city government has routinely patched broken grates along the trolley tracks with plywood, and today, from Poplar Avenue to Peabody Place, there are 59 ugly plywood patch jobs varying in lengths from several inches to eight feet. At the same time, numerous bricks on every block are broken and send a message to downtown visitors about a city that doesn't care enough to look its best.
Then, there's Memphis International Airport. Memphis City Council mandated its claustrophobic interior by reducing the width of the concourse by 14 feet to save $1 million, and a result, the budget cuts from 1963 reverberate today as the airport fails to meet the expectations of modern airline passengers.
Times Are Changing
Things are changing. Autozone Park ushered in a new appreciation for what great public design looks like, and it's an ethos that drove the design of FedExForum and the ambitions for Beale Street Landing. There's always disagreement about whether a project should be built, but these days, there are at least fewer arguments that Memphis doesn't deserve good design and quality public projects.
It comes as a number of projects appear on the horizon: Fairgrounds' retail and sports development, Overton Square improvements, Historic Pinch Retail District, Overton Park improvements, and investments in Whitehaven, the airport area, and Graceland's neighborhood.
Hopefully, the momentum will carry over to existing, but neglected, public spaces like neighborhood parks. With no clear master plan for their futures, no major upgrades in equipment, and hit-and-miss care caused by a parks budget that has been essentially flat for 20 years, Memphis' declining neighborhood parks are reminders that big thinking about design and game-changing projects has not trickled down to the services that define life at the margins.
Ultimately, this is where the focus on the pennies rather than the pounds exacts the greatest price of all.