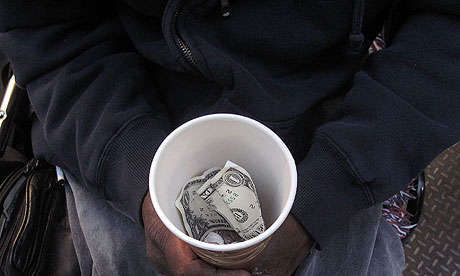 There is much to celebrate in Memphis these days and there is a new willingness to take risks and it has produced a new momentum for change.
The challenge now is to take the lessons we've learned and channel them to now tackle the toughest problems facing the Memphis region.
A comparison of 35 regions, including ours, shone a spotlight on the most stubborn problems in our region.  Cities in the comparison are Baltimore, Nashville, New York,  Boston, Portland, San Diego, Columbus, Washington DC, Kansas City, Seattle, San Francisco, Philadelphia, Indianapolis, Chicago, St. Louis, Pittsburgh, Charlotte, Minneapolis, Los Angeles, Milwaukee, Miami, Cincinnati, Louisville, Denver, Oklahoma City, Detroit, Cleveland, Atlanta, San Antonio, Memphis, Phoenix, Salt Lake City, Austin, Houston, and Dallas.
Tale of the Tape
Here are our rankings at the top and the bottom of key categories:
#1 – Families in Poverty
#1 – Children Living in Poverty
#1 – Unwed Parents
#1 – Births to Teen Mothers
#1 – Families Headed by Single Parents
#1 – Transportation as a Percent of Median Household Income
#1 – Incidence of High Blood Pressure
#35 – Adults with Advanced Degrees
#35 – Median Household Income
#35 – Meets Recommended Exercise Standard
It's Poverty, Stupid
These rankings frame up the importance of the meeting that Memphis Mayor A C Wharton recently had with Tennessee Governor Bill Haslam to request state government's help in tackling the seminal challenge facing the Memphis region: poverty.
Governor Haslam has said all the right things about the future of Memphis being crucial to the future of Tennessee, and with government transfer payments as one of the biggest "industries" in our region, it's in Tennessee self-interest to concentrate its programs and influence to address the more than 200,000 people living in poverty in our region.
The good news is that City Hall said the meeting with the governor and his staff went well and that the Haslam Administration pledged to be a full partner.  It still requires unprecedented collaboration and coordination, but put simply, this is the moral and economic issue of our time and there is no issue that more deserves concerted effort.
Reason Enough
It is nothing short of criminal that almost half our children are living in conditions of grinding, concentrated poverty.  But if the moral and religious reasons aren't enough for action, it's in our enlightened self-interest because poverty and its web of problems drive up the cost of government and drive down our economic opportunity.
It's also a reminder of why we have to get the new unified school district right.  We are still weak in attracting college-educated talent to the Memphis region, and that's why we have to be deadly serious and unrelentingly focused on educating the 140,000 students in the new Shelby County Schools district.
While other cities are fighting to attract talent and talent is congregating in cities where other young college-educated workers already are, Memphis has the talent it needs sitting in its classrooms today because we have an anomalous bulge among the 50 largest MSAs  in the percentage of our population that is under 18 years old.
Talent Business
As a result, our best option is to play to our strengths.  In other words, while other areas of the country in the coming decades will be facing serious workforce shortages, we will not have that problem…if – and it's a big if – we can move these students to a line receiving a college degree and into the economic mainstream.
That's why in the end, the new unified school district isn't in the school business.  It's in the talent business, and because of it, we must get public education right because our success is inextricably tied to our ability to reduce the poverty rate.