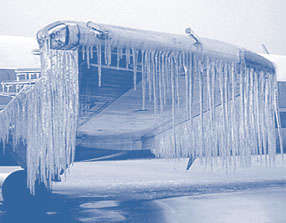 This column is published in this week's Tri-State Defender, and if you haven't visited its new, improved website, check it out.  Karanja Ajanaku and Bernal Smith are turning out some seminal articles about Memphis in this venerable newspaper, and if you really want to have a broader understanding of our city, you really should be reading the TSD.  Since this column was published, Delta Airlines confirmed that its cutting 25 more flights in Memphis, which underscores the column's sense of urgency:
Here's the column, which you can also read here on the newspaper's website:
by Tom Jones
Special to The New Tri-State Defender
For Memphis businesses, every dollar spent on an exorbitantly high Delta Airlines ticket is a dollar that can't be invested in growing the business or creating jobs. In our personal lives, because of unjustifiably expensive tickets, we accept the fact that we cannot afford to attend out-of-town activities with friends and families that are taken for granted by people in most cities.
Because of these concerns, I created a Facebook group called Delta Does Memphis as a place for Memphians to express their frustration and anger in the monopolistic practices of Delta Airlines at Memphis International Airport.
The personal stories have been consistent and at times unbelievable: airfares that make no sense and have no relationship to market forces. There are local companies who are passed over for work in other cities because potential clients won't pay their airfares from Memphis. There are conventions and tourists that choose to go to cities with affordable airfares. There are Jackson, Tenn., residents who now drive to Nashville rather than Memphis for their air travel.
There are special places like St. Jude Children's Research Hospital whose fundraising is inhibited and the costs of flying children in for care are testing budgets. There are CEOs for Fortune 500 companies who complain that airfares cause them to have sales meetings in other cities. There are stories about a $1,400 ticket to a funeral for a prominent Memphian while the rest of the family flew from other cities with tickets $1,000 cheaper. There is the young Memphis mother who can't afford to attend her friends' weddings because of Delta's gouging.
There are the countless stories about people driving to Little Rock and taking Southwest Airlines to their destinations, but there are also numerous stories about people who drove to Little Rock to board a Delta flight and then flew back to Memphis before departing to their destinations. One of these boomerang flights resulted in a former Memphian flying here from Salt Lake City for more than $600 while his son flew from Salt Lake City to Little Rock for about $250. The son's route home was Little Rock to Memphis to Salt Lake City.
The stories go on and on but one thing is clear: unfair airfares touch all parts of our economy and our lives, but in particular, it creates a hurdle for our people, our professionals, and our companies to connect with the national economy. The repercussions to our economy are pervasive.
If I have employees in Memphis, it is too expensive and now inconvenient to fly them anywhere. If I am a supplier in Memphis, it is too expensive to see my customers unless I can drive to them. If I am a professional, it is expensive to connect with a peer group elsewhere. If I am a young entrepreneur or young professional, it is an expensive place if I need easy and affordable connectivity.
In other words, at the time every city needs to connect easily and freely with the rest of the world, we have a major barrier to entry because our citizens are priced out of full participation in the global and even the national market because of air fares.
Over the years, the tendency of Airport Authority officials to mimic Delta Airlines talking points has only exacerbated widespread concern. Meanwhile, the airline does what it does best – issuing pro forma responses about how much Memphis means to the company and that we pay a premium to have so many flights and how fuel costs are responsible for driving up the prices of Memphis airline tickets.
Cincinnati officials took airline officials at their word when they said the city was valued as a key part of the airlines' network, when in fact, years before, the decision had been made to abandon Cincinnati. Today, Cincinnati is no longer a Delta Airlines hub and it has closed down two of its terminals.
It is a cautionary tale for Memphis International Airport. In retrospect, city officials in Cincinnati believe that the death knell was when Northwest Airlines built a $1 billion terminal in Detroit. To pay for it, airline officials moved flights from Cincinnati to Detroit to pay its costs. The question for us is what impact will the new $1.4 billion terminal in Atlanta have on Memphis flights and will Delta Airlines move more of them to Atlanta to pay for the new facility there.
It's unlikely that Delta Airlines is going to increase the number of flights in Memphis. The smart money is that it will continue to whittle down flights here. Because of it, we need to learn from Nashville about life after a hub. When American Airlines closed its Nashville hub in 1995, Chamber of Commerce officials there bemoaned the city's misfortune.
Now, it has multiple air carriers, lower airfares, and roughly the same number of direct flights as Memphis. Chamber of Commerce officials credit the diversified carriers and competitive costs as keys to their successful recruitment of new businesses and economic growth.
Mayor Wharton has said: "The whole world is about competition, and we've got to find a way to be much more competitive. I can't relocate my headquarters, but the business community can, as we are seeing." Congressional candidate Tomeka Hart has led the calls for candid discussions and assertive planning for the future. Congressman Steve Cohen has called on U.S. Attorney General Eric Holder to investigate anti-trust violations by Delta Airlines in Memphis.
And yet, there's little optimism in Memphis that things are going to get better in the near term, and it's worth remembering that these high fares are taking place in a region with one of the lowest median household incomes of the 50 largest MSAs.
Progress is being made in improving the Memphis economy, but it remains fragile, and a lot of things have to be done right for us to improve our trajectory. High air fares are ice on our wings at the exact time that we need for our economy to take off. It unlevels the playing field at the exact time that we need our best opportunity for new jobs and economic growth.
In other words, at the time every city needs to connect easily and freely with the rest of the world, we have a major obstacle, and the greatest irony of all is that in the city where FedEx invented modern global commerce, our citizens are priced out of full participation in the global and even the national market because of air fares.
In raising our voices, we are making progress. In joining together, we can do more. In calling for change, we are sending the unmistakable message that business as usual on this and so many other issues important to Memphis' future is no longer acceptable.
(Tom Jones is the leader of Smart City Consulting.)