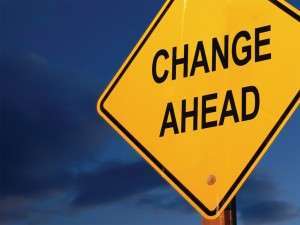 It's been a tough few days for the 'burbs.
Shelby County Commissioner Mike Ritz released his analysis of the municipal schools' costs and the taxes needed to fund them, and Memphis City Councilman Edmund Ford Jr. proposal for non-Memphians to pay for vehicle inspections summoned up a case of amnesia for long-time suburbanites.
So far, the suburban forces leading the charge for their separate but equal schools have taken a "slash and burn" attitude toward anyone who challenges them with the facts, so it's no surprise that they came out with guns blazing at Commissioner Ritz's conclusion that the consultants paid by the towns low-balled the size of the tax hike that will be needed there to pay for schools.
It's worth remembering that Mr. Ritz is the first director of the Memphis and Shelby County Office of Planning and Development, a consultant on planning and economic development, and a banking executive.  He is also chairman of the budget committee for the Shelby County Board of Commissioners.
Mr. Ritz's seven-page report makes for captivating reading, although Arlington Mayor Mike Wissman said the commissioner was "clouding the issue" and raising fears and doubts among voters.  That's a classic case of projection: from the beginning, there's been an abiding fear in gathering all the facts and information that would allow voters to make an informed choice at the polls.
Leveling the Playing Field
Commissioner Ritz inventoried his financial assumptions and concluded that Bartlett will need a tax increase of $1.36 to pay for schools; $1.06 in Germantown; 84 cents in Collierville; $3.91 in Arlington; $1.28 in Millington, and 34 cents in Lakeland.  It's always been our thinking here that the property tax increase would be in the $1 range for the larger cities.
In other words, Mr. Ritz's projects that the tax rates in the towns, as a result of municipal schools, will be:
$2.85 – Bartlett
$2.27 – Collierville
$2.55 – Germantown
$4.91 – Arlington
$0.34 – Lakeland
$2.51 – Millington
The City of Memphis property tax rate, based on Memphis Mayor A C Wharton's pledge that the tax increase to pay the court-ordered funding for Memphis City Schools is for one year only, will be $3.19.
We have suggested for seven years on this blog that all regional services should be shifted to the regional – Shelby County – tax base to equalize the tax rates between Memphis and its suburbs.  It seems that things are about to dramatically move in that direction.
Be Careful What You Wish For
Back in January, Germantown Mayor Sharon Goldsworthy said she was looking for "hopefully a very rational, reasonable group of people figuring out how to do this and hopefully they would be receptive to all sorts of creative ideas about how schools might advance in Shelby County."  But then again, she was talking about the unified school transition planning committee.  That same reasonableness never seemed to be applied to the suburban school advocates themselves, as the towns rushed headlong toward a future of municipal districts with a lot of talk about excellent schools but without a real plan that emphasizes academics as much as politics.
Collierville Mayor Stan Joyner said that his town is working to "get education right" although there's no consultants' study about academic performance, teacher excellence, classroom size, and other issues affecting school success in the town districts.  Unfortunately, the town school issue has turned into a political campaign in the towns where the emphasis is on getting out the vote instead of getting out all the information and creating an informed electorate.
Mayor Wissman harbors the delusion that the towns should be given the school buildings in their borders free and clear.  It makes no sense.  More reasonably, for example, the cost that Arlington should pay for a school should be discounted only by the percentage of the total county taxes paid by the town.  The total cost minus that percentage is what Arlington should pay.
But under the heading of "be careful what you wish for," the county towns are about to learn what it's like to pay their own way after a history of being subsidized by county government.  After decades of justifications for why Memphians should pay twice for schools, town taxpayers are about to find out what that feels like.
Back to the Future
Then, there is Councilman Ford's proposal.  His "back to the future" idea is a logical way for everyone driving inside Memphis to address the Memphis area's history of noncompliance on ozone emission standards.
About 15 years ago, officials with the Health Department wanted to order countywide inspection of vehicles to deal with the ozone issues, but every time, county politics reared its head. As a result, the mayor's office refused to allow the Health Department recommendations to become policy.  It's too bad, because everyone in the region should "own" the solutions for our air quality problems rather than acting like someone the problem stops magically at the city limits.
Last year, Councilman Ford proposed a $7 inspection fee for non-Memphians, and it's an idea whose time has come.  As Councilman Ford said: "There are more cars outside Memphis than inside Memphis polluting our air and Memphians are paying the burden exclusively."
We're not sure this really meets the definition of news, but the town mayors were critical of Mr. Ford's proposal.  Mayor Wissman, also a Memphis firefighter (but you'd never know it by his anti-Memphis rants) opposed the fees but maybe he would rather that the costs of air quality should be paid by reducing the budget of Memphis Fire Department. In addition, Bartlett Mayor Keith McDonald showed a lack of understanding about air quality issues, and Mayor Joyner offered up his own justification for why Councilman Ford is off track.
Actually, back when Mr. Joyner was in high school in Collierville, non-Memphians were required to get their cars inspected at the Memphis vehicle inspection station if they drove inside the city more than three times a year.  Back in the days when Collierville's population was 1,500, it was a rite of passage for every teenager in the household to drive the family car into Memphis for inspection.
That was even before the air quality issues that have plagued the Memphis region for the past 15 years or so.  The best answer would be for the Health Department to order countywide inspections, but absent that, Councilman Ford is on the right track.