First, updates:
Memphis Police Department, with the encouragement of the Downtown Memphis Commission, is making a valiant effort to end the years-old practice of drivers who park their cars in no parking zones.  There seems to be progress being made, because just a few days ago, we saw several drivers who were able to drive east, get into the right lane on Union , and turn right on Second Street.  For years, the no parking signs on the north side of Huey's along Union have been routinely ignored, but change is in the wind.
Also, Memphis Downtown Commission has moved assertively with its "Downtown Memphis Anti-Neglect Initiative."  The goal of the program is to attack property code violations, habitual neglect and long-term vacant properties, problems spotlighted by many readers in contributions to the posts in this series.  All of us appreciate the seriousness that the Commission has shown in addressing our questions and concerns.  In particular, we applaud the mission of the initiative to "develop and implement creative legal and practical strategies to proactively eliminate blighting conditions and to move owners of problem downtown vacant properties toward proper maintenance and eventually either demolition, sale or full use."  More information about the program is here.
Nothing has changed on Madison Avenue since our last post about the street opening again.  We've been struck for sometime at the way that delivery trucks and workmen frequently act as if they can do anything they like.  Recently, a trolley was blocked for 10 to 15 minutes by a Palazola Produce Co. delivery truck on Madison Avenue between Third and Fourth Streets.   Someone on the trolley said that the driver was aware that they were sitting there but "took his time with his delivery."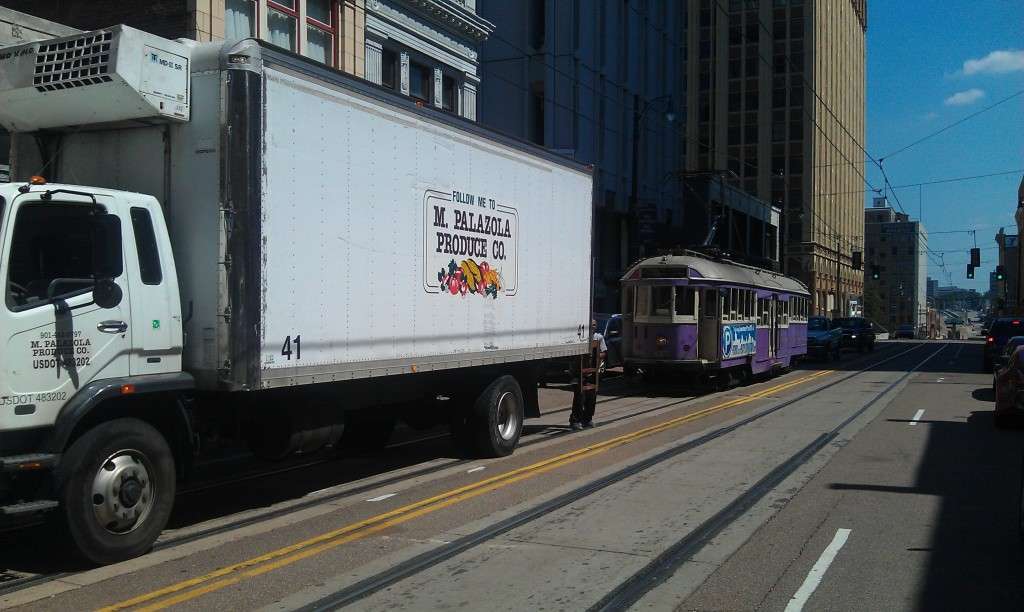 We're not sure what City of Memphis has planned for historic Beale Street now that it has finally obtained total control over its future.  But we'd take a sign of progress if it could do something about the eyesores (signs) preventing traffic from entering the street.
There's a lot of talk on Beale Street about it being a "world-class entertainment district," but you'd never know it by its high school shop class signs.  If Beale Street is world-class, it is in the category of the most amateurish signage in a famous tourism area.  The barricades look like something that was slapped up temporarily and was never replaced. After almost three decades, it's not too much to think that the street deserves signage that says something about our pride in the legendary musical street.
Finally, we were emailed photos of the small flower beds in front of the Memphis Convention & Visitors Bureau.  "To be in charge of our image to the world, they sure send a pathetic message to tourists," the email said.  "Wouldn't you think if there's one place where tourists would see that we care about Memphis, it would there?"  If nothing else, maybe the CVB could hire the RDC to treat the beds as part of its riverfront landscaping word.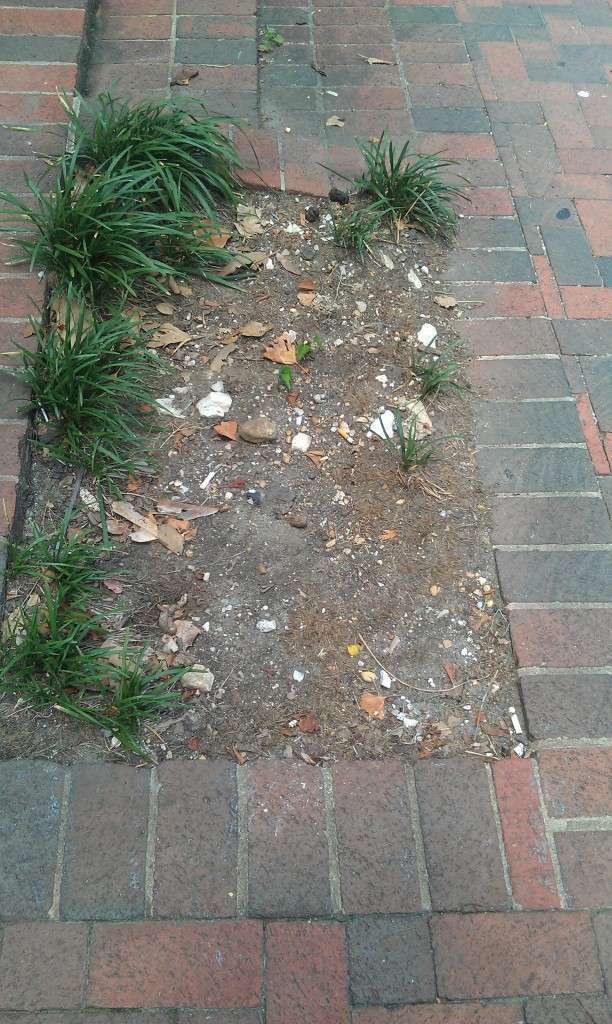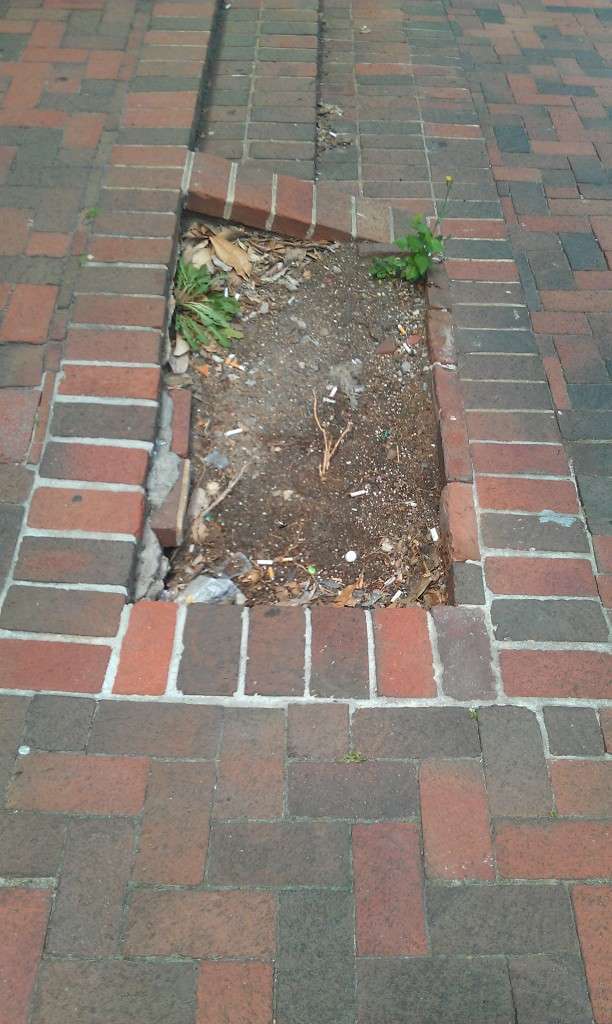 Thanks for the contributions and the email.  Keep them coming with your examples of urban indifference.