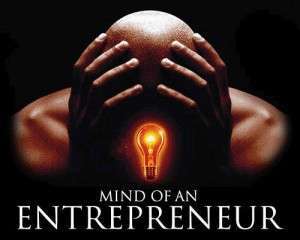 Harvard economist Ed Glaeser said it emphatically in Memphis in March: Successful cities in the future will be those with thriving startups.
Memphis has a long way to go.
We're ranked #87 on the list of the largest 100 metro areas with the most small business vitality.
It should be obvious where our greatest potential is.
We're #11 on the ranking of the top 52 metros for minority entrepreneurs.
Tale of the Tapes
The Memphis region came up at the bottom of the Business Journals ranking of the markets most conducive to the creation and development of small businesses.  We're more than 80 spots behind the top 5 cities – Austin, Oklahoma City, Charleston SC, Charlotte, and Seattle – and instead, Memphis is ranked with cities like Birmingham and a quartet of Ohio cities – Youngstown, Dayton, Toledo, and Columbus.  The Memphis region dropped five places in the ranking since last year.
Knoxville was ranked #22; Jackson, Mississippi, was ranked #27; Nashville was #41; Atlanta #42; St. Louis #47; Chattanooga #60; Little Rock #66; and Louisville #67.
As for minority businesses, the Atlanta metro, which unabashedly built a strong ecosystem for college-educated African-Americans, remains #1, and it's followed by Baltimore, Nashville, Houston, Miami, and Oklahoma City.  At #11, Memphis is in the company of Phoenix, Dallas, San Antonio, Tampa, and Austin.
While many cities have expanded the numbers of minority businesses because of an influx of immigrants, Memphis weighs in strongly because of our majority minority metro, but with little more than one per cent of the total sales in our region coming from minority businesses, it's an area where the greatest return on investment exists.
Growing Our Own
In other words, we have to convert our rhetoric about our rich entrepreneurial history into active economic development plans of action, incentives, and strategies that to move entrepreneurs to our top priority as a city.
Because our economic tradition is in businesses with thin profit margins, our economic development culture is one with an aversion to risk-taking, which in turns undercuts innovation and entrepreneurship. Cities with commodity mentalities think they can grow their economies with low wages, low land costs, low utilities, low taxes. In a commodities world, these are seen as the factors that must be controlled to keep prices down. They are often cited as justification for the tax abatements that we hand out to any company that can complete the forms.
What is needed are new approaches to economic growth – approaches like economic gardening which focuses on existing entrepreneurs rather than corporate relocations, on biological models of business and entrepreneurial policy and new economic theories and philosophies.
As one economic development expert said: "There was a darker side of recruiting that bothered us… a certain type of business activity – the branch plant of industries that competed primarily on low price and thus needed low cost factors of production…cheap land, free buildings, tax abatements and especially low wage labor. Our experience indicated that these types of expansions stayed around as long as costs stayed low. If the standard of living started to rise, the company pulled up stakes and headed for locations where the costs were even lower. This was the world when we proposed another approach to economic development: building the economy from inside out, relying primarily on entrepreneurs."
Reasons to Get Serious
Here's the factoids to remember.  One, 100% of net job growth in the U.S. over the past 20 years can be attributed to companies that are less than five years old.   Two, this generation of 25-40 year-olds is the most entrepreneurial generation in history, and this entrepreneurial impulse flames highest at about 30 years of age.
Between 1977 and 2005, existing firms lost 1 million jobs net combined per year. By contrast, in their first year, new firms add an average of 3 million jobs.  In addition, job growth patterns at both startups and existing firms are pro-cyclical, although existing firms have much more cyclical variance. Most notably, during recessionary years, job creation at startups remains stable, while net job losses at existing firms are highly sensitive to the business cycle.
To boost entrepreneurship, we need to focus energy not on infrastructure, but on people. They have to be connected to each other and be given the means to innovate and take risks. The obstacles in their path need to be removed.
Meanwhile, we need to quit treating minority business development as a "check the box" political agenda item.  Our companies need to quit treating minority business development as the equivalent of corporate social work.  Rather, it is in the economic self-interest of the corporations themselves.  These businesses are fundamental to our economic progress because they represent our single greatest opportunity for significant economic payback.  It puts more money in everybody's cash registers.
Playing to Our Strengths
That's why every economic development program in Memphis and Shelby County should adopt a shared priority of making our community a national hub for young African-American talent and African-American entrepreneurs.  As the first African-American majority region with more than one million people, it's not just a matter of sound morals.  It's the heart of a sound economy.
Despite decades of talk about the importance of minority businesses, they remain largely in low-growth and no-growth sectors and rely on personal debt and family financing rather than loans, equity, and other tools.  Because of it, the businesses lack the size and capabilities of their white-owned counterparts.
More African-American businesses would accomplish so many objectives for Memphis, including accelerated jobs growth, rebuilding urban neighborhoods, expanding local tax bases, creating more customers and putting more money in cash registers and creating a model for young people in neighborhoods.
As a result, every corporation in Memphis needs to expand its role in creating opportunities for African-American-owned businesses.  On the other side, minority businesses must emphasize innovative ways and prove their added values, because one thing is inarguable: African-American businesses are a major key to Memphis economic development.
It's Entrepreneurs, Stupid
Again, Mr. Glaeser: "Our research shows that regional economic growth is highly correlated with the presence of many small, entrepreneurial employers—not a few big ones. In fact, a study of U.S. metro regions showed that cities whose number of 'firms per worker' was 10% higher than the average in 1977 experienced 9% faster employment growth between 1977 and 2000.
"Data can be misleading, of course, so it's reasonable to wonder whether industry structure, tax policy, or some other special circumstance skewed the results. The answer is no: Even adjusting for such variables, the relationship between small firms and job-growth rate stands.
"Politicians enjoy announcing a big company's arrival because people tend to think that will mean lots of job openings. But in a rapidly evolving economy, politicians are all too likely to guess wrong about which industries are worth attracting. What's more, large corporations often generate little employment growth even if they are doing well.  Instead of trying to buy their way out of the recession with one big break to one big employer, politicians should reduce costs for start-up companies and small businesses.
"And a little work in that direction goes a long way. Research shows that once entrepreneurship gets established, it tends to be self-perpetuating."
Quality, not Cheapness
Mr. Glaeser's overriding advice given to Leadership Memphis in March: "Focus on quality and smart people.
"There is much to be said for the strategy of focusing on the quality of life policies that can attract smart, entrepreneurial people," he said.  "The best economic policy may be to attract smart people and get out of their way.  This approach is particularly appealing because the downside is so low. What community ever screwed up by providing too much quality of life?"
We have lost the equivalent of FedEx in the past three years, and the present economic recruitment strategies aren't financially sustainable, and without equal attention and investments in entrepreneurs and small businesses, we are missing our best long-term potential for new jobs and economic impact.
After all, FedEx was a small business that began with the audacious idea of a local entrepreneur.