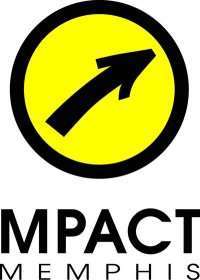 It's been nine years since Richard Florida, who had not yet published his seminal book on the "creative class," was the first guest on the inaugural Smart City program, eight years since he advised our colleague Carol Coletta on Memphis Talent Magnet Report and seven years since they co-hosted the Memphis Manifesto Summit in our city when 150 of the best and brightest wrote what cities should do to attract and keep them.
We're proud that Memphis pioneered questions of creative workers, talent strategies and solutions pursued by many other cities. Unfortunately, Memphis squandered its golden chances to set the standard on the issue of talent, but if we believe anything in our city, we believe that it is that it's never too late.
That's why we were so excited to see MPACT Memphis take such substantive action to ask 1500 young professionals about their opinions about Memphis, about what they like and what they don't like, why they live here and much, much more.  In our work in other cities, what this key demographic wants can be summed up in four things: they want a city green, clean, safe and allows them to live the life they want to live.
Those conclusions seem borne out in MPACT's Voice of MPACT survey, and we urge you to get a copy and read it in detail if you care about whether Memphis can compete in today's knowledge economy.  We can't think off hand of any city that now has more information about young professionals, and that gives Memphis yet another opportunity to get ahead of the pack by understanding precisely what our challenges are and where our opportunities like.
More to the point, all of us need to get in the game – local government, economic development organizations, nonprofits, foundations and more – because for the first time, we have definitive research on the priorities that we need to address and a sense of where the biggest payoffs will occur.  There's no time like the present, because in spite of the overwhelming positive opinions of Memphis (75% are proud of their city), 32% don't see themselves in Memphis in five years and 50% don't see themselves here in 10 years.
State of the City
Among the factoids in the report that caught our attention are:
77% disagree that Memphis is an environmentally friendly city
68% say Memphis is a good place to raise a family but it better get crime under control to make it better
70% of young professionals thinking about moving say it's because other places have better jobs opportunities
53% say their employers encourage community involvement
49% say they don't feel safe and secure
65% say property taxes aren't reasonable
62% say Memphis' government services aren't good
75% say tax dollars aren't spent wisely
70% don't use public transit (too unreliable, too slow, doesn't go where they need it to go)
72% don't consider Memphis high-tech and 81% say it's not a tech-friendly city
71% say that all races aren't treated equally and fairly in Memphis
78% have a diverse group of friends
67% feel that they belong in Memphis
Finally, memorize this one: 46% say Memphis isn't the city they'd most prefer to live in now

Getting On The Map
All of this reminds us of May, 2003, when Mr. Florida came to Memphis to co-host the Memphis Manifesto Summit along with Carol Coletta who organized the three-day event for 150 "creatives."  Sponsored by Memphis Tomorrow, the Summit was envisioned as an event that would put Memphis solidly on the talent map, and the summit and the its manifesto did attract major coverage by national media and is used by numerous cities, young professionals' groups and arts groups to define their agendas for the future.  It also was included in the paperback edition of Mr. Florida's book.
A thread through all of this work was that to succeed, Memphis must shake its tendency to hunt for so-called best practices and to drop them into Memphis as the latest and greatest answer to all that ails us. We have been loathe in Memphis to leverage our own unique assets to develop best practices of our own.
It's About Place
As Kip Bergstrom, a favorite economic development guru of ours, said at the Manifesto Summit, place has never has been more important than it is today. He said the questions facing cities like ours are: How does a city discover its essence and capitalize on its authenticity? Can a city be economically successful and not lose its soul?
It led Mr. Bergstrom to "place-based economic development," a philosophy never as effective as when cities use it to try to attract creative workers. First and foremost, it means that city economic development agencies should abandon the "place neutral" approach that produces more suburban office parks and sprawl and instead, create closer working relationships with city centers.
The logic of place-based economic development is obvious. Competitive advantage today is based in differentiation, and it is what's distinctive about Memphis that is hardest to imitate and generates the kind of mythology that no city can duplicate.
Seedbed For Innovation
Place, too, is critical in the birth of the brand of creativity that's needed for innovation. After all, four things are needed for innovation: smart people with ideas, tolerance for risk, a supportive market for new ideas and places to share ideas.
In light of these facts, CEOs for Cities concluded that 1) cities with the highest concentrations of creative people and creative jobs are in a favored position to generate more ideas and more innovations, and 2) cities should take what's being learned about fostering idea sharing in the workplace and apply that to the public realm.
But little of this was known way back in 2001 when Mr. Florida was interviewed on that first broadcast of Smart City. The economic impact of creative workers was just being understood, much less the overall importance of creative industries.
The Facts Remain
And yet, the facts are just as stark today as they were then to the cadre of Memphians addressing these issues back then:
* This generation of 25-34 year-olds are the most mobile in history, and in addition, the better educated among them are more likely to move long distances.
* Successful cities will ensure that their climate is appealing to young creative people, a group typically neglected by city boosters.
* Memphis' competitive challenge is shown in its low rankings of technology, economy and tolerance.
* Memphis ranks poorly in the creative economy.
Updating Facts
What we've learned in the intervening years is that Memphis is not alone, but there are some critical facts of life that have to lay at the heart of any talent strategies:
* Two-thirds of top 50 metros lost 25-34 year-olds, creating a "rich get richer" syndrome that threatens cities unable to compete for these workers.
* Almost two-thirds of this demographic pick where to live before they pick where to work.
* These young creative workers want to live in a place that is clean, green, safe and allows them to be themselves.
* These creatives are 33 percent more likely to live within three miles of the central business district, and 41 percent of the creative jobs are within the same three miles.
* Most incredibly of all, about 25 percent of creatives work for themselves.
News Good And Bad
It's an environment of great opportunity for cities that get it right.
The bad news for Memphis is that most of the recommendations from years ago remain to be executed. The good news is that many of them remain just as relevant today, and the best news of all is that MPACT has laid the foundation for us to help it develop a carefully thought-out talent plan for our city.
MPACT has always been the model for other young professional groups, and once again, it proves why it is.  Now, let's find the resources – financial and civic – so it can take its research to the next level and make sure that we don't miss this opportunity.  It may be our last.