Thumbnail: Police killings of Americans are up, and African Americans are victims at a rate more than twice as high as its percentage of population.  The number of police killed by Americans is down.
**  
About 1,700 people are killed by police every year in the U.S. – or put another way, about one out of every 12 violent deaths between 2010-2018 (including deaths in war zones).
Generally, the killings are disproportionate to the threat.  Police killings and police killings as a percentage of violent deaths of Americans are on the rise even as the crime rate falls.
While African Americans represent 13.4% of U.S. population, they are disproportionately represented in police killings.
Meanwhile, the number of police officers killed yearly is on decline.
The following are charts to remember: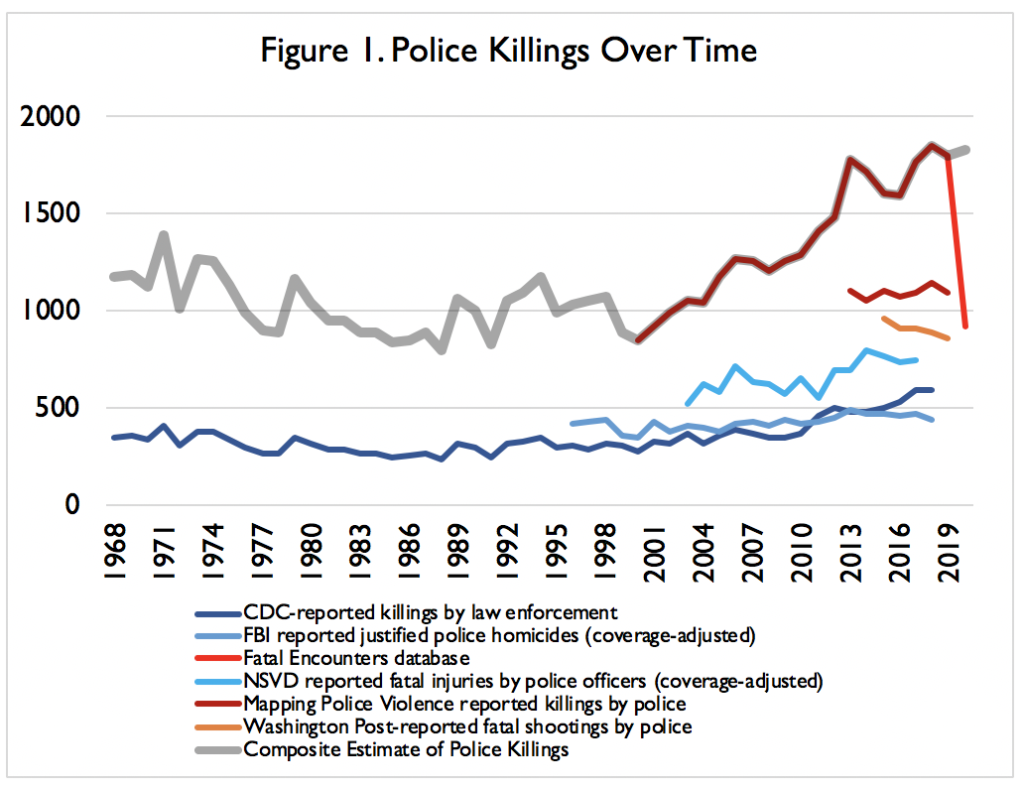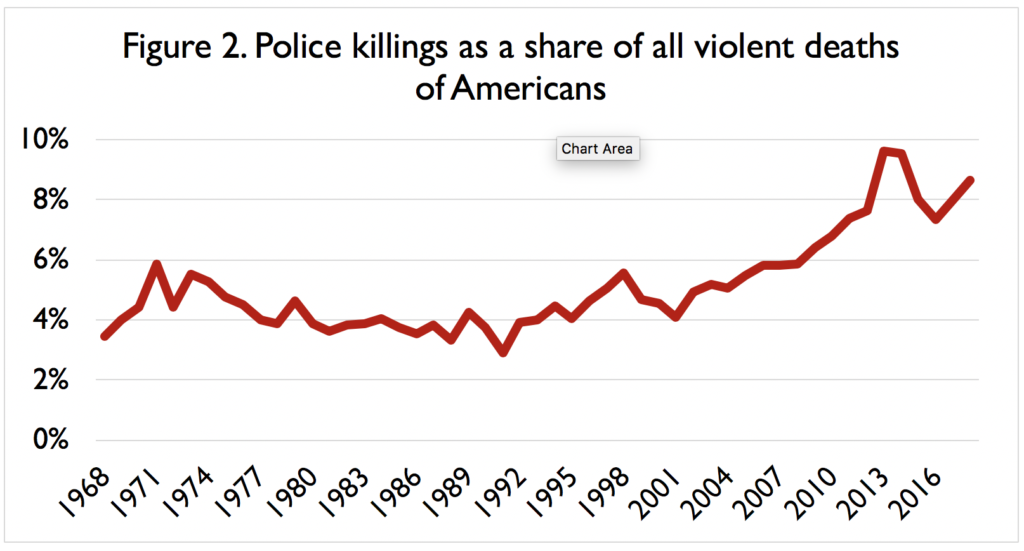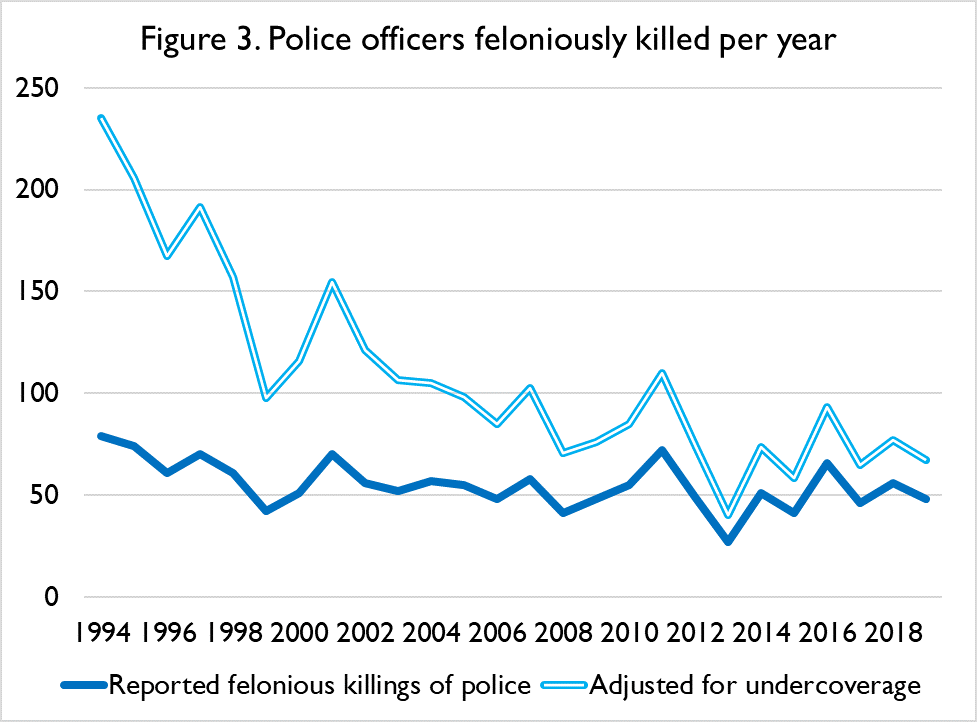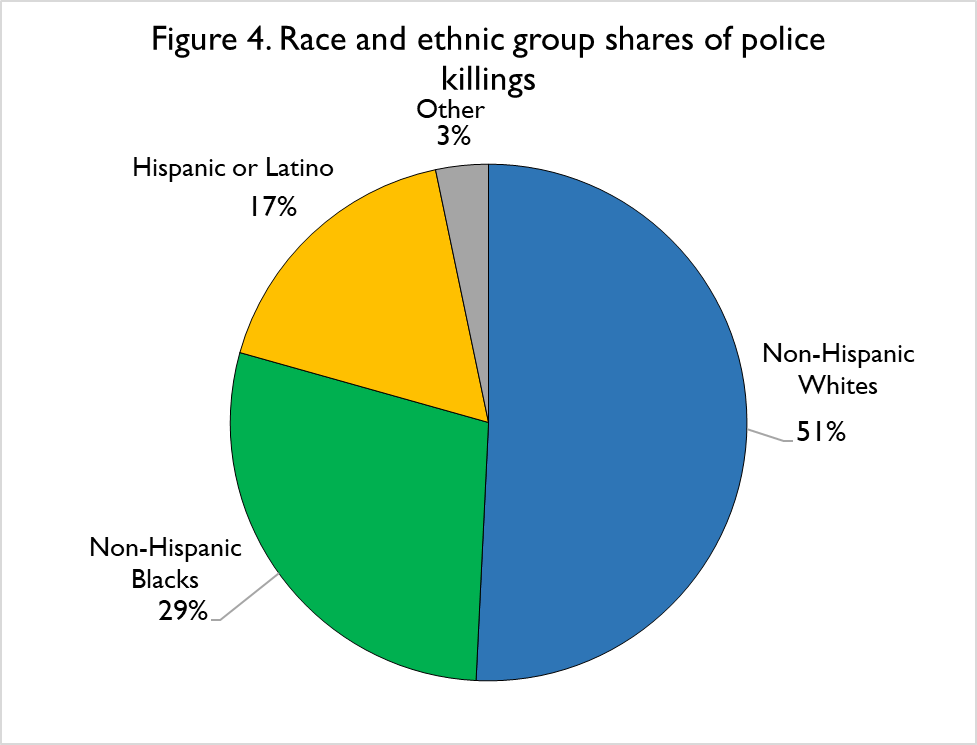 Thanks to online journal Public Discourse.