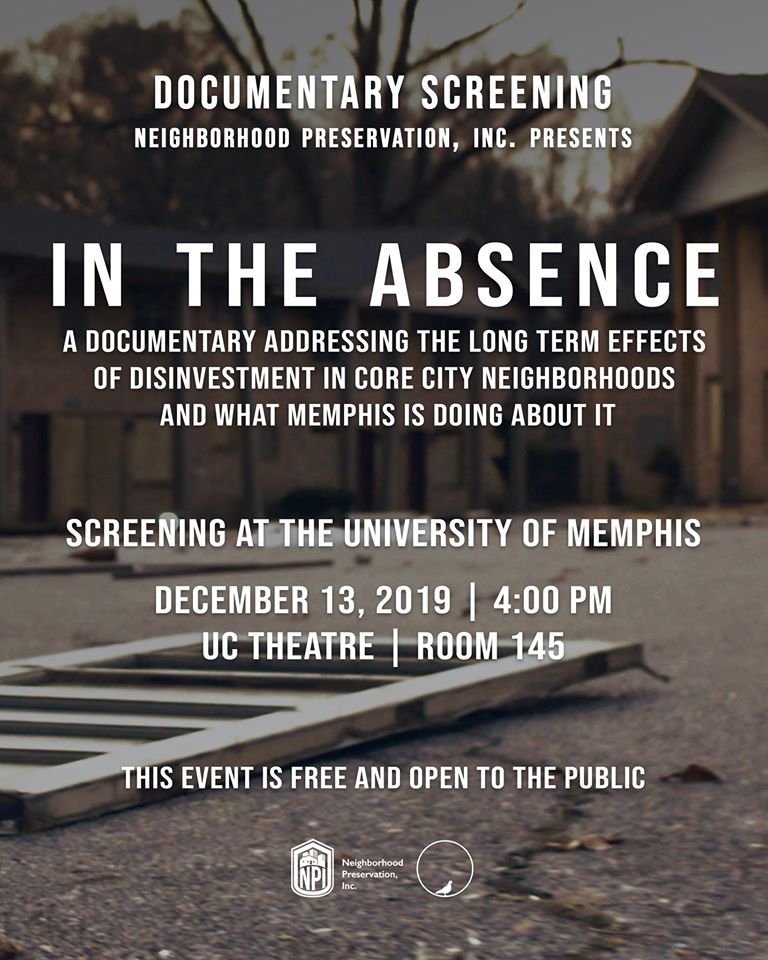 From the Neighborhood Preservation Inc.:
You are invited to a screening of the complete cut of In the Absence, a documentary that focuses on the housing foreclosure crisis in Memphis. In the Absence recently debuted at the Indie Memphis Film Festival and the creators at Pigeon Roost are looking forward to sharing it with the citizens of Memphis. Join us to learn about the long-term effects of disinvestment on our core city neighborhoods and what Memphis is doing about it. The screening will take place inside the UC Theater, Room 145. This event is free and open to the public.
I hope you will join us for the screening of In the Absence on December 13 at the University of Memphis. Click here for the FB event.