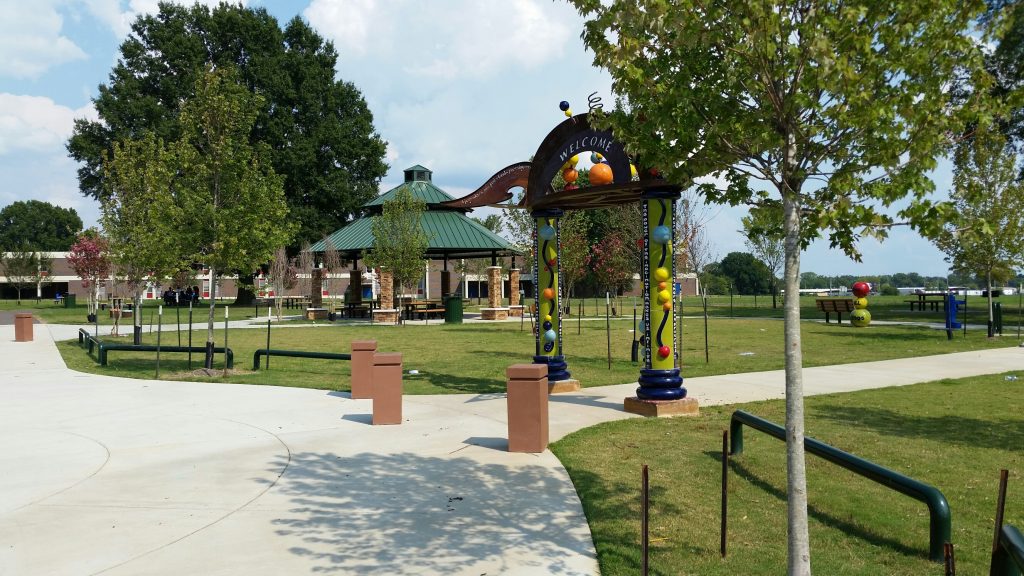 For a couple of decades, Memphis has languished at the bottom of the list of cities with outstanding park systems.
It was not always so.
There was a time in the latter half of the 20th century when the Memphis parks system was considered one of the best in the U.S.
The change that arguably sent the system in the wrong direction was the abolishment of the Memphis Park Commission.
What led to the Park Commission's elimination in 2000 by Mayor Willie W. Herenton and Memphis City Council was that it was actually doing its job: acting as a strong and determined  advocate for parks, particularly during City Hall budget season, and working to protect and strengthen a system known for its excellence and heavy usage.
Mr. Herenton's pique that the Park Commission was not a rubber stamp and City Council's grab for the Commission's power were at the heart of its end.  In other words, it was all about politics.
A Proud History
It was a sad end to the century-old model park commission.  Its creation in 1900 came when the city was a darling of the Progressive Era with its "Greater Memphis" movement, a loose group of business and civic leaders who promoted annexation of suburban areas to the east, creation of a public water and gas utility, extension of the city's revolutionary sewer system, and construction of a system of parks and connected boulevards to unite the new city with the old, according to the Tennessee Encyclopedia.
These ideas – with the Park Commission as a centerpiece – emerged following the devastating yellow fever epidemics of the late 19th century, and Memphis was so optimistic about the future that it quadrupled its size – from four and a half square miles to 16 square miles.
The Park Commission inherited a "pitiful remainder of the parks given to the people in 1819 by the founders," Commercial Appeal reporter and history columnist Paul Coppock wrote.  The now revered Promenade had been reduced to 1.75 acres between Union and Monroe and a five-acre city dump between Court and Jefferson.  The 2.5 acres of Court Square featured dead trees and neglect in the care of the Police Department.  An early property owner gave the Park Commission two-acre Astor Park, which would later be renamed Tom Lee Park.  It also had 10 acres which had been the grounds of the City Hospital and would become Forrest Park and the five-acre home place of John Gaston, which became Gaston Park.
It was from these meager beginnings that the Park Commission embarked on a remarkable plan of action.  It bought Lea Woods, 335 acres bought from founder John Overton's heirs and named East Park.  (It was named Overton Park in a coupon contest conducted by the Evening Scimitar.)  The Commission bought Wilderberger Farm's 427 acres with 4,800 feet of riverfront and created Riverside Park.
A Century of Park Progress
To top it off, the park commissioners set out to connect the two new parks with a parkway in 1902, beginning at Riverside Park in 1904 and Speedway (to become North Parkway) a year later.  They hired George Kessler, one of the fathers of American urban planning, whose work was one of the earliest efforts in the South to introduce modern comprehensive planning.  In addition to the two large park projects, he was also hired to redesign and develop three of Memphis' four original 1819 squares and the design of three new small urban parks, including Forrest, Confederate, and Gaston.
By 1906, the Park Commission had purchased, designed, developed, and opened more than 1,750 acres of parkland.
In the century that followed, Memphis park commissioners were instrumental in creating a park system that in the latter half of the 20th century was often cited as one of the best in the country until the Commission was disbanded 19 years ago.
Since then, the Trust for Public Land Center for City Park Excellence's regular rating of city park systems has ranked Memphis near the bottom of its analysis of the 100 largest cities.  Its ParkScore is based on four characteristics of an effective park system: access, investment, acreage, and amenities.
Today, the Memphis park system is ranked #87.
The top 12 city rankings are (from #1 to #12) are Washington, D.C.; St. Paul, Minnesota; Arlington, Virginia; Portland, Oregon; Irvin, California; San Francisco; Cincinnati; New York City; Chicago; Seattle; and Madison, Wisconsin.  St. Louis is ranked #14, New Orleans #20, Raleigh #28, Atlanta #42, Dallas #52, Nashville #59, Baltimore #66, Jacksonville #78, Louisville #81,
Tale of the Tape
On a scale of 100 points, Memphis scored 60 for acreage, 30 for investing in parks, 26 for average amenities, and 20 for access.
The analysis shows that 4.7% of the city's land area is used for parks and recreation – one-third of the national average – and that 45% of Memphians live within a 10-minute walk of a park, a metric for an effective park system.
On the ParkScore page for Memphis, Mayor Jim Strickland said: "I have endorsed the vision that everyone deserves a park or open space within a 10-minute walk of home."  He joined 278 city mayors in making this pledge, which sets the goal of accomplishing that by 2050.
While Memphis trails most large cities, when compared to regional cities, it measures up well, besting 10 of 15 cities.  The percentage of the population who live within a 10-minute walk to a park are:  3% – Olive Branch; 10% – Southaven; 10% – Hernando; 20% – Lakeland; 23% – Forrest City; 25% – Marion; 25% – Arlington; 31% – Horn Lake; 32% – Millington; 41% – Germantown; 46% -Bartlett; 47% – Collierville; 50% – West Memphis; 55% – Covington; and 79% – Tunica.
Back to the Future
With the departure of the Memphis director of park services, Maria Munoz-Blanco, and as the city administration considers her successor and with the Overton Park Conservancy and Memphis River Parks Partnership capably managing Memphis' most visible parkland, it's an appropriate time for City of Memphis to consider what it would take to create a neighborhood park system that allows the city to regain its distinction as one of the U.S.'s best park systems.
It's also an appropriate time to consider resurrecting a proud chapter in Memphis history by reestablishing the Memphis Park Commission to guide such a process in an apolitical way aimed at involving more neighborhoods and grassroots groups in park planning.
Peter Harnik, then director of the well-respected Center for City Park Excellence wrote the 2014 report, The Parks of Memphis – Past, President & Future, which cited the absence of a Park Commission as a missing vehicle for park planning and advocacy.
This contributes to the lack of a "unifying vision for Memphis around which a parks vision can be layered." "A rigorous factual analysis of the Memphis park system bears out the anecdotal evidence that the city is below average in most park and recreation categories compared with other large U.S. cities," he said.
***
Join us at the Smart City Memphis Facebook page for daily articles, reports, and commentaries relevant to Memphis and the conversations that begin here.