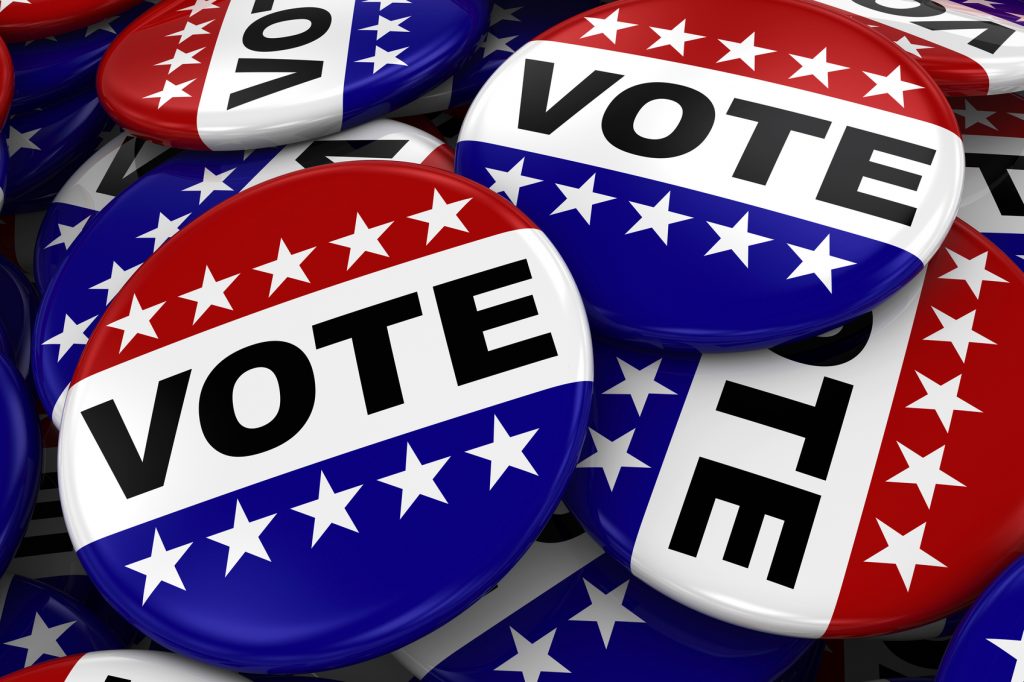 In Thursday's election, Memphis Mayor Jim Strickland got what every mayor wants: not just a victory but a mandate.
With his margin of victory, Mr. Strickland lapped former Mayor Willie W. Herenton who came in second, gaining 62.1% of the vote to his 28.7%, and hopefully, putting out of its misery any lingering impulse for him to again run for office. No one can ever take away Mr. Herenton's place in Memphis history as the first elected African American mayor but his serial rejections by Memphis voters has unquestionably tarnished that legacy except for a hardcore base.
Meanwhile, Mr. Strickland beat Tami Sawyer by a factor of nine as the youth movement she was depending on failed to materialize. Her hopes that this year would be different – after election after election has seen younger voters stay at home – were dashed. It's a disturbing trend line, especially considering the impressive young talent present in Memphis these days but perhaps confirms again that social media is a poor gauge of the possible.
In its way, the mayor's election ended not with a bang, but a whimper. There was an inevitability to it pretty much as soon as the lineup was set. The task for Mr. Strickland's opponents was to portraying someone known for his affability as a threat to average Memphians and their future.
Momentum And More Momentum
Even some of the mayor's most strident supporters acknowledge that there was a great deal of happy talk in the campaign – there's almost always a lot of cheerleading in any incumbent mayor's reelection campaign – but Mr. Strickland's ability to stay relentlessly on message – "momentum" became this election's "brilliant at the basics"— in speech after speech and in a tornado of official and campaign emails about police, police, police set a new standard in campaign discipline.
He was of course helped with staying on message by his refusal to participate in a debate, and while some criticize him for not contributing to meaningful public dissection of the issues, it was a shrewd political move envied by anyone who has ever run for office. With polling that indicated from the beginning a blowout, there was little downside to his playing hardball about debates, and combined with a lack of sustained and in-depth coverage by the news media, he had little risk of being off message.
Opponents to Mayor Strickland had built campaigns dreams on the idea that his high approval ratings since taking office – they have never been below 60% to our knowledge – would wilt after he was attacked in debates or put under closer scrutiny. They believed that the 60% approval rating would melt below the 42% that Mr. Strickland received at the ballot box four years ago as he thumped the incumbent, A C Wharton. Without bulging war chests and without the free media their campaigns were counting on, the mayor's opponents were always at a deep disadvantage.
The 60%, however, was solid, and it was hard to find a fracture in his campaign that could be exploited, particularly since his opposition's campaign coffers held about the same amount of money that the million dollar Strickland campaign had in petty cash. In the end, it was hard to find a chink in the armor of Mayor Strickland's happy warrior demeanor and hamstrung with so much less money – all of his opponents combined had roughly one-third of what Mayor Strickland had to spend – the outcome was foregone months before the vote.
That said, it's hard to see how even a better-funded opponent could bring down a candidate who began the race with a sizable advantage in name recognition, polling, and campaign finances.
Voter Turnout Trend Line Going The Wrong Way
Once again, voter turnout was disappointing. Of the 362,535 registered voters in Memphis, 96,067 voted in the mayor's race, or 26.5%. That's slightly less than the 28% who voted four years ago, but pales in comparison to the greater than 50% turnout that was customary until the mid-1990s.
It's sometimes said that the voter rolls include many people who are inactive, moved, away, or died, so for the purpose of the next calculation, we'll reduce the number of registered voters by 75,000 and use 287,535 as the number of registered voters. It would mean that Mr. Strickland was reelected with 20.8% of the registered voters, Mr. Herenton received 9.6%, and Ms. Sawyer got 2.3%.
All of this is prologue.
Back to the opening point of this post: there is no gift for an incumbent that has more value than a mandate.
It is the ultimate trump card.
Trump Card
It allows him to say that his agenda and his approach have now been sanctioned and endorsed by an overwhelming percentage of Memphians. Whether it's his plans for the police department or Tom Lee Park or pensions or Memphis 3.0 or incentives for apartments or the Fairgrounds redevelopment or well, pick an issue, the mayor can answer with something like this: "The public has voted overwhelmingly in favor of my agenda, which was litigated by this campaign and now becomes my mandate for action."
All in all, he's in an enviable position for his next four-year term. The scope of his victory should inspire him to shift from the basics to a more aspirational vision of what Memphis can be and how to make that happen in a way that benefits every Memphian.
Meanwhile, the City Council elections also indicated the power of elected incumbency and the way that the echo chamber that is Twitter can lead observers to think that talking the loudest and generating the most controversy are the same as creating a real political base. Several candidates for Council who notably pursued this approach were easily defeated.
Although seven incumbents were reelected (Councilman Berlin Boyd is in a runoff and if the past is any indication, the low turnout for a runoff favors the incumbent – only 5.8% voted in the 2015 runoff) so the Strickland Administration is likely to have a majority of members with whom it has worked harmoniously for the past four years.
As for the new Council members, there's little indication that any of them will do anything but blend into the legislative culture which these days judges success by how quickly they can approve the mayor's recommended budget.
Sales Tax Conundrum
Unlike Shelby County Government, where elections are followed in three weeks by the swearing in of its elected officials, current City of Memphis lame duck Council members have almost three months to continue to put their imprints on key issues.
At the top of that list is getting involved in the next steps on the fire and police pension issue following the narrow passage of a sales tax increase – from 9.25% to 9.75%. The increase was placed on referendum by the police and fire unions in hopes of returning pension benefits (for people employed before July 1, 2016) that were reduced several years ago following a stern letter from the Tennessee Comptroller in May, 2013, calling for city government to address the significant unfunded liability of its pension plan.
Five months later, the state comptroller wrote again and reduced his pressure on City of Memphis, writing: "Nevertheless, very substantial challenges remain. For example, we understand the city is in the process of restoring its reserve fund balance and reforming its pension plan to address the significant unfunded obligation. I would impress upon the city that it is imperative that it pursue those efforts with dispatch."
Between today and the swearing in of the next Council, the major item on the City Hall agenda will be to consider what should be done with the windfall from the sales tax increase. When a referendum was held in 2013, city officials said a sales tax increase of one-half percent would produce $47 million. The city's actuaries have estimated that restoring police and fire pension benefits would cost $13.4 million in year one and long-term would cost more than $350 million.
Putting City of Memphis back on firm footing with its pension liabilities is arguably the most significant accomplishment of Strickland finance officials. It is difficult to imagine that the City Council will not be heavily influenced by the actuarial analysis for how the sales tax revenues are spent and if there is an excess to be invested in other areas.
Next Steps
That is, if the sales tax revenues are spent for the pension benefits at all. There are those in City Hall who offer a convincing argument that the referendum results do not obligate city government to spend the money in a specific way (although not doing so would seemingly guarantee a lawsuit from the unions).
Despite the union rhetoric to the contrary, the plan that returned the pension system to solvency is subject to being undone, risking an unraveling of the actions that removed City of Memphis as a target for the Tennessee Comptroller. In this way, it would seem a good idea for any decision on use of the sales tax revenues for pensions should be reviewed with the state comptroller. (We assume it's already been reviewed by a pension lawyer to ensure that protecting only part of public safety employees – those hired more than three years ago – meets the legal test.)
It may actually surprise some voters in the coming days, because there are many who are under the impression that they were voting to put more police on the street or that the pension benefits would apply to all public safety employees.
The sales tax rate will now be the same as the other cities in Shelby County, and only residents of the unincorporated area of the county will pay less at 9.25%. Shelby County Commissioners Edmund Ford has already said that he will propose a sales tax increase on a referendum for the unincorporated area, and if it passes, it would mean that the amount of revenues for City of Memphis produced by the recently approved referendum would be cut in half.
Nothing's Simple
That's because it would mean that the sales tax rate for all of Shelby County would then be 9.75% and once that happens, all sales tax revenues – including those collected in Memphis and all other cities – would have to conform with state law on situs-based sales taxes, meaning that the city where the money is collected would get half of the sales tax money and the other half would go to education. The schools' half would in turn be proportionally allocated based on the Average Daily Attendance of all the districts.
Yes, we agree with what you're thinking right now: We don't know why this has to be so complicated either, but it presents the Council with a challenging tangle of decisions which have to be made. Whether the current Council will try to resolve these issues before the new Council takes office is unknown, but it is tempting for it to do so, a move that might be welcomed by a new Council that might prefer for this not to be the dominant issue looming when they take their oaths of office.
***
These commentaries are also posted at the Smart City Memphis Facebook page along with daily articles, reports, and commentaries relevant to Memphis.