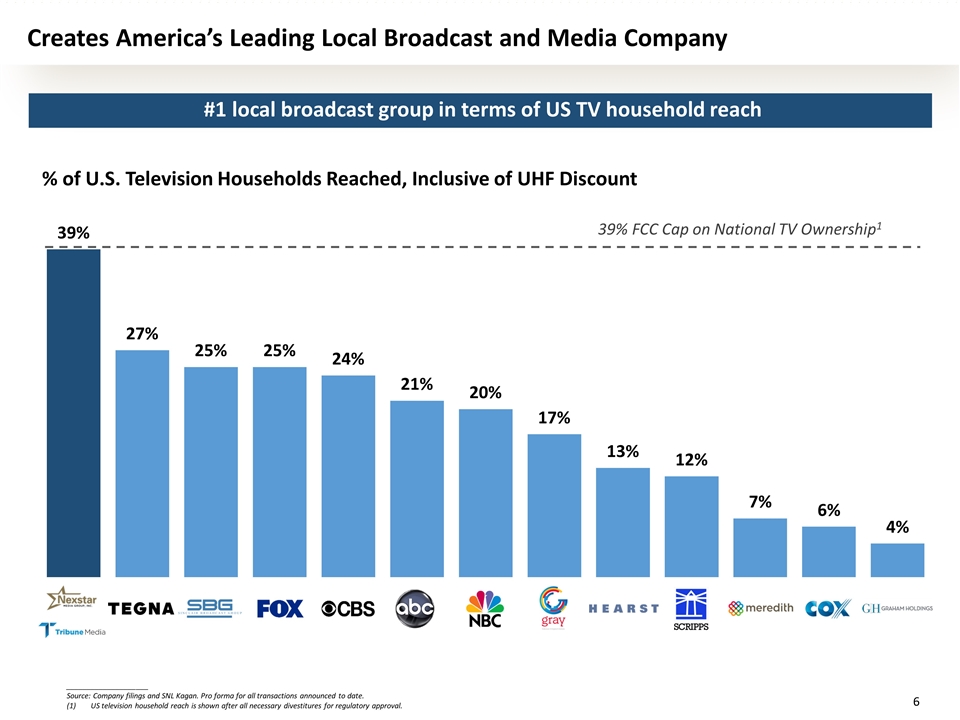 Our local newspapers last week reported that Nexstar Media Group's may move to acquire Tribune Media Co. and create the nation's largest TV conglomerate, moving WREG-TV *Channel 3) from the former ownership group and into the latter one.  It was also reported that Nexstar would likely divest or swap stations in 13 markets where they already have stations and this could conceivably affect current Nexstar properties, WATN-TV Channel 24 (ABC) and WLMT-TV Channel 30 (CW).
We had written about the coming shift in our media landscape on August 27, 2018, and we repost it here:
After 35 years, Memphis is on the brink of becoming a city with two daily newspapers again, and while this unexpected newspaper war captures most of the attention, there is much more that is about to happen that is going to shake up the local media landscape.
Specifically, changes in ownership are expected with the medium where most residents of this region get their daily news: television.  Unfortunately, none of the expected changes in ownership portend increased investments and stepped-up commitment to TV news.
The emphasis in reporting today is on the decline of newspaper journalism and the decreases in staffs of more than 55% since 2000 along with just under a 50% decrease in circulation from 59 million to 33 million.
Local television news has its own troubling trend lines.
The Hurdles
All in all, the same philosophy of "cut expenses to the bone" and "consolidate operations" that has made Gannett Company, Inc., the most ridiculed newspaper publisher in the country and likely the one most hated by its employees, is becoming common in the television industry.
Gannett's poor reputation is not to say that the Daily Memphian, the digital newspaper whose business model is based on sending raiding parties on the Commercial Appeal, is not without its own risks.  (We are hoping that it sees the value of a national caliber cartoonist to illuminate local issues – of course, Bill Day, former Commercial Appeal cartoonist, is the last of this breed in Memphis.) After all, before "Old Reliable" was bought by Gannett in a half-baked idea to create a "Tennessee network" of papers, it was owned by E. W. Scripps Co., but regardless of ownership, the newspaper's online subscriptions have not come close to much smaller markets like Knoxville.
Into that reality comes the Daily Memphian who, without a printed newspaper, relies solely on online subscribers and the continuing largesse of donors who are not identified and whose influence on news coverage is at this point merely a promise to not get involved.
The recent meeting at Novel bookstore to introduce the new outlet underscored the market challenge.  The room was filled but largely by older, white people, a profile that dominates the Commercial Appeal subscriber base (although whites only account for about one of three people living in Memphis and there is scant evidence that younger readers like millennials have the expectation of paying for news).
Bigger Ambitions
As part of the coverage about the decline of newspapers, a major story line has been their inability to create a profitable digital business model.  With the exception of the Texas Tribune, other online, digital, local nonprofit newspaper ventures have much smaller staffs than Daily Memphian and have challenges of their own despite being free, unlike the Daily Memphian.
Most of the dozens of digital newspapers in the U.S. are small and were inspired by the need to fill coverage gaps that were created by budget and staff cuts to the larger local legacy newspaper.
That said, few have the same aspirations as Daily Memphian.  The typical digital, nonprofit outlet is four to six years old, it is focused on local, and even neighborhood, news, and it has a fulltime staff of three or less.
The biggest challenge though for digital newspapers just might be the short attention span of Americans for the written word.  After all, the average per online visit for the 50 largest U.S. newspapers is just barely more than two and a half minutes.
So far, the Daily Memphian has based its marketing on the star power of its marquee columnists and the vision of its creators, which results in it feeling self-absorbed at times and more about personalities than a description of the higher-caliber journalism-driven it plans to deliver.
Lost Opportunity
We had hoped that the launch of a new newspaper outlet would inspire Gannett to up its game, but so far, it's clung to its race to the bottom, poaching articles from Nashville and Knoxville without even a paragraph making them relevant for Memphis.
The Commercial Appeal continues to have a cadre of talented, respected journalists, but rather than build on them by recruiting others with quality credentials, they are being augmented these days with interns.
All in all, Gannett is delivering on our low expectations, oblivious to the opening that the exodus of a large part of its staff gives it.  For example, it could set out to be a daily newspaper known for vibrant, active young journalists mentored by veterans, and while it may seem counterintuitive, it could treat its print editions as a competitive advantage over the Daily Memphian because of the ubiquity of its presence on newsstands all over the community.
Gannett could see the challenge of its digital competitor as an opportunity to create a renewed newspaper, but if the best predictor of future behavior is past behavior, we're not holding out much hope for it to value Memphis enough or care enough to upgrade the reputation of its newspaper by upgrading the newspaper itself.
No Hope For The Weary
Meanwhile, in the midst of this disruptive innovation on the newspaper side, there is major change afoot for television stations: after all, almost everything is up for sale.
Raycom Media, which owns WMC-TV Channel 5, is being bought by Gray Television Inc., for $3.65 billion.  In a burst of PR excess, it describes the sale as a "transformative transaction that will create the single largest owner of top-rated local television stations and digital assets in the country."
The sale is expected to be consummated in the last quarter of this year, and at that point, Gray Television will own 142 television stations serving 92 markets, the third largest portfolio of stations and markets in the country.
Unfortunately, for Memphis, Gray has a well-deserved reputation for cutting budgets, reducing staffs, and inspiring age and disability discrimination lawsuits.  In addition, it has little experience in larger markets, so there's no reason for optimism that WMC-TV will benefit from an investment in its reporting staff.
For Sale Signs
There was good news for Memphis.  WREG-TV Channel 3, now owned by the Tribune Broadcasting (a subsidiary of the Tribune Media Company), was to be purchased for $3.9 billion by Sinclair Broadcast Group until the totally surprising rejection by the Federal Communications Commission.
Already, Sinclair has sold 23 of the Tribune stations with seven going to Fox Broadcasting Company, and the company is said to be interested in the purchase of Channel 3.
In addition, Fox has indicated an interest in purchasing WHBQ-TV Channel 13 as well.  Channel 13 is now owned by Cox Media Group (and affiliated with Fox) and Cox is looking to sell 14 television stations through mergers or a partnership with a large ownership group. As of June, 2018, Fox owns and operates 17 stations and has current and pending affiliation with 225 additional television stations.
Nexstar Media Group, whose portfolio includes 171 television stations, is interested in buying Channel 3 and Channel 13, which raises the question of what they would do with Channel 24, which they own now, if they are successful.
There are also changes in the management of WKNO-TV coming in the near future, which offers the PBS affiliate the opportunity to be more assertive in coverage of local issues and creation of local programming, but that's a subject for another day.
Aiming Higher
All in all, Memphis is a microcosm of the consolidation taking place with television stations  across the U.S. just as newspapers have been doing for years, creating news deserts in numerous local markets.  It leads to the question of what kind of deserts will be created by television mergers.
Here's the thing; local television stations still have a larger audience than national or cable stations.  While many observers worry that the increased consolidation could reduce the diversity of new voices in the U.S., we worry even more about the intense focus on increased profits and cuts in news staffs that contribute to the lazy journalism at most stations that gives us "blood in the streets" coverage and very little that results from investigative reporting.
This matters because of all the news media choices, its television news where the overwhelming majority of residents get the news, and it is likely that even with two newspapers, twice as many people will still get their news from TV.
Daily Memphian pledges to close the gap in newspaper journalism, but whatever "truth in place" means, we hope it means that the newspaper's focus should be the gap in all of local journalism.  Never has the need been greater.
***
Join us at the Smart City Memphis Facebook page for daily articles, reports, and commentaries relevant to Memphis and the conversations that begin here.