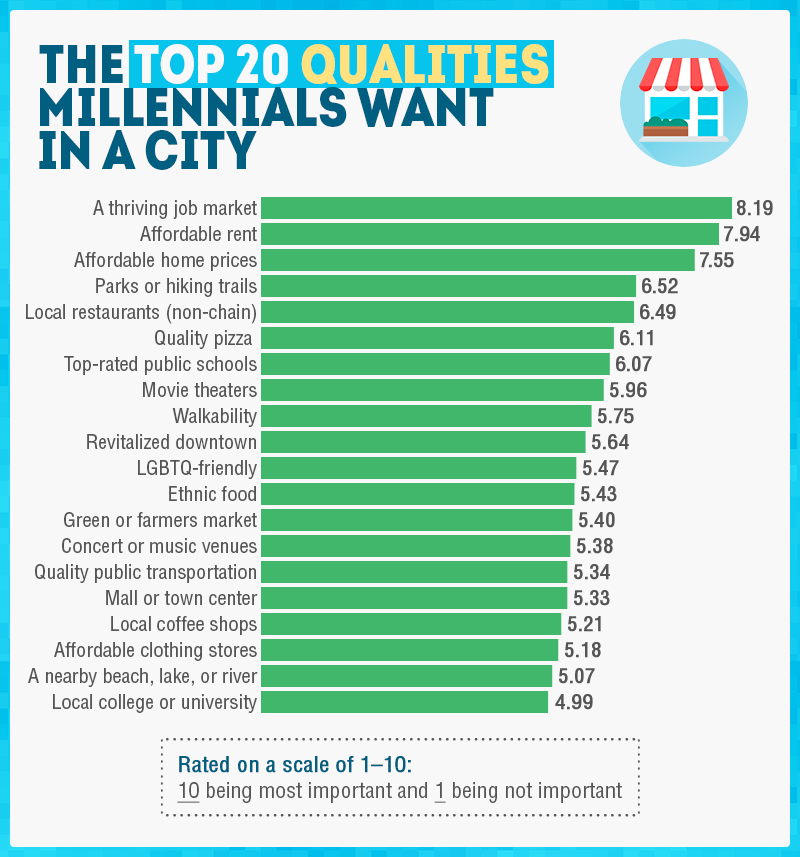 We were writing in our last post about the risks of being hypnotized by our own hyperbole, and living in a world characterized by the constant spin that we get from all sides, it becomes even a bigger risk.
After all, there's not a day that goes by that we are not confronted with a statistic that is interpreted to justify completely opposite points of view, or a data point that's just a little too perfect for what we want to believe.
Even the flood of city rankings on every imaginable subject can be quoted by city leaders when it provides a cheerleading talking point.  We can remember not many years ago that we were apoplectic about the Forbes rankings that put Memphis at the bottom of lists about quality of life or rankings about the most stressful cities, and yet, now that some of these rankings are positive for Memphis, we treat them as if they are incontrovertible sources of data.
The flaws in these rankings are the lack of a coherent methodology when the results can dramatically change simply by choosing different factors.  As a result, our general policy is to ignore these rankings.
It's Human Capital, Stupid
It is surprising how some of these statistics enter the bloodstream because we want so hard to believe they are true.  A recent example is one involving millennials and Time magazine's reporting that Memphis is one of the top cities where millennials are moving.
Based on a real estate advisory firm, the magazine said that Memphis ranked #4, however, it was for the MSA, not the city, and it was based on the change in the 25-34 year-old demographic, which Time then conflated with moves into the area.  The tell for the article was that Memphis outperformed Nashville, Austin, Charlotte, Raleigh, and Washington, D.C.
More likely, if there was an increase in the 25-34 year-old demographic – the real estate firm claimed it was 9.5% between 2010-2015 – it was the younger demographic aging into the older one, but it's hard to understand the numbers since there was a lack of information for how they were determined.
Regardless, the article was often quoted by many people who wanted it to be true, and while we are not adverse to the "fake it until you make it" attitude, our concern is that by repeating it as a talking point, we run the risk of diminishing the urgency of college-educated millennials as a priority for our community.
The Gold Standard
To repeat our oft-stated point, while cities are fighting for the gold standard of the workforce – these college-educated young workers – we have a bulge in young people that should be our competitive advantage – if we can get them into the line receiving college diplomas.  For example, 25.3% of Memphis' population is under 18, compared to 21.5% for Nashville, 21.4% for Austin, and 18.7% for Atlanta.  Nationally, it is 22.6%.
In other words, Memphis has 21,000 more youths than Nashville although the cities have roughly the same population within its city limits.  It's a fact that should motivate us to redouble us our efforts and our money to increase the educational attainment of our young people.
But back to the statistics about millennials, according to Brookings Institution, among the 100 metropolitan areas, Memphis was #90 in growth of 25-34 year-olds between 2010-2015 – 2%.  Meanwhile, among the same 100 metros, Memphis did better for percentage of the population in 2015 that is millennials – #48.
As a result, it's no wonder that when Martin Prosperity Institute charted the growth of the creative class in the 51 largest cities, Memphis was in the bottom six in 2010 ahead of Indianapolis, Buffalo, Orlando, Jacksonville, and Salt Lake City.
For the region, our millennials are 51.1% African American and 38.9% Caucasian.
A Magnetic Economy
In an Economic Innovation Group poll, 64% of millennials said they would move to a different part of the country for a better job or access to better opportunities.  It's another way that our community pays a price for an economy that depends too much on low-paying, low skill jobs dominated by its transportation, distribution, and logistics industries.
To turn around our region's attractiveness to these highly mobile millennials, it's clear we need to turn around our economy.  As long as we are weak in jobs connected to the innovation economy – or knowledge economy or new economy, whatever term you prefer – we will find it difficult to be a magnet to develop, keep, or recruit millennials.
In the U.S. Census Bureau's Annual Survey of Entrepreneurs, among the 50 largest cities, Memphis is last in small business startups and manufacturing startups (professional, scientific, and technical services industries).
Back to the human capital that already exists here but needs to be capitalized on, the key measure of the skill level of the workforce is educational attainment.  That's why any economic development plan for Memphis must focus on increasing the percentage of Memphians with bachelor's degrees or advanced degrees, and our percentages are respectively 26.9% and 10.3%, ranking Memphis respectively #47 and #45 among the 50 largest cities.
Because of our overreliance on low skills jobs, it should be no surprise that today, only 20.5% of occupations here require a bachelor's degree or higher and that places Memphis #48 among the 50 largest cities.
One last indicator of our barrier in attracting millennials, Memphis is #48 (3.5%) among the 50 largest cities in the percent of jobs in industries related to science, technology, engineering, or math.
It's Not Working
What this says to us, most of all, is that our policy of giving away taxes to attract jobs is not working and the absence of a coherent economic development plan is devastating.  After all, about $800 million in city-county taxes have been forgiven in the past decade but we continue to languish in the fight for good-paying jobs and the workforce to attract them.
It also says to us that the Shelby County Board of Commissioners and the Memphis City Council may convene a group with the intention of considering the future of EDGE but what we need is a group tossing aside the present context and considering innovatively how to get our community in the game for the jobs that can turn around our economy and leap frog us at least from the bottom of the economic indicators that matter to the middle of the rankings.
We don't have to solve our economic problems overnight, but it's past time that we recognize the core issues that are creating them.  Getting to the roots of the challenges of increasing the numbers of college-educated millennials calls for the kind of honest conversations and new thinking that we have not witnessed here yet, but hope springs eternal.
Turning around our economy will not happen overnight and increasing the percentage of students in our classrooms who get college degrees will take time, but success depends on another idea whose time has come: aiming long term rather than for the next election cycle.
***
Join us at the Smart City Memphis Facebook page for daily articles, reports, and commentaries relevant to Memphis and the conversations that begin here.