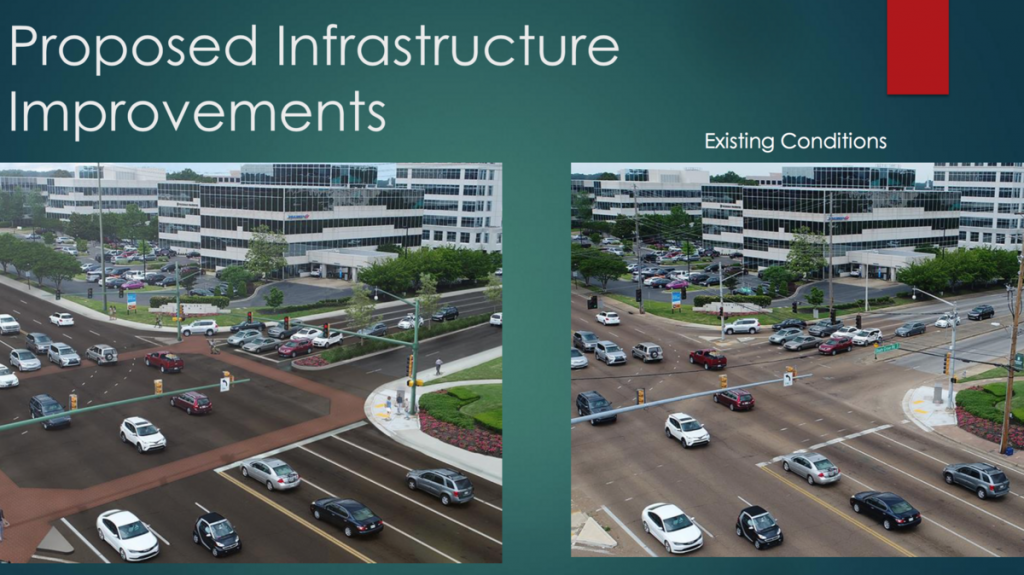 The turnout for the recent Shelby County general election attracted a meager 27.5% of registered voters to the polls, a low rate that seems stubbornly consistent.
It means that Lee Harris was elected county mayor with about 15% of the total number of voters on the rolls, but that was no anomaly.  It has become a fact of political life in Memphis and Shelby County elections for many years.
It is disturbing that three out of four of the registered voters did not take the time to cast ballots, reflecting a lack of motivation that springs, in the words of veteran political analyst and commentator Susan Adler Thorp, from a belief by many that the elections are irrelevant to their lives.
She said: "In general, people vote for two reasons. They vote because they think that their vote will make a difference in the outcome of an election. Or they vote because they think that the outcome of the election will make a difference in their lives.
"Thus, a lot of people don't vote because thy don't think that their vote matters. They don't think that government cares about them. They think that government is little more than a bank where they make the deposits and the elected officials make the withdrawals. They don't see government as the entity that picks up their garbage, paves their roads, or educates their kids. They see government as a bunch of elected people who take their money and waste it. Of course, those who don't vote are wrong. But voting is personal and, in our country, it's a right they can throw away."
Special People
The cynicism that keeps so many from the polls is indeed extremely personal, stemming often from the feeling that "special" people have special access, special influence, and special attention.
It is an opinion that regularly surfaces in public meetings and facilitated discussions in neighborhoods challenged with disinvestment and whose residents question why their interests are secondary to the powerful and politically connected.
As one said recently: "When do our priorities rise to the top?  Why do we have to justify everything we ask for when people with money get what they want?"
It's on those occasions that we have the uncommon opportunity to see our community through the eyes of neighborhood residents, and it's impossible to suggest that they are misguided in perspectives shaped by the lessons of their realities.
As a result, there is a cynicism – often mixed with fatalism –that is validated by decisions, policies, and priorities as they see it.  If this cynicism depresses turnout at the polls, it is easy to understand why.
The Windfall
We thought of this as we watched the inexplicable 20-year Tax Increment Financing plan for the East Memphis Poplar Corridor move through its approvals.
It allows the most affluent business district in Memphis with the highest concentration of Class A office space to keep $42 million in city and county taxes.
Memphis Business Journal, applying the commitment to accuracy by professional journalists   referred to it as a "windfall," and asked: "Memphis has to ask itself: Is East Memphis where we need to make our major infrastructure push, or can we get a better return in other parts of the city?"
The application for a TIF district was of course accompanied by the obligatory, glowing economic impact study, and as is often the custom when special interests ask for money from the public cash register, the study stretched credulity.
The East Memphis application said the $42 million is crucial to creating 7,000 new jobs and triggering hundreds of millions of dollars in new investment.
Curiously, the area has been booming for decades without a TIF and with the infrastructure provided by City of Memphis.
because the taxes from natural growth would have allowed Memphis and Shelby County Governments to collect taxes that could be used wherever they choose.  Left fully unexplored is how much of this future growth would have happened without a TIF,
Get A Real Analysis
It is nothing short of amazing that officials whose approvals were needed quote the data from the East Memphis TIF District economic impact study as if they were produced by an independent, objective analysis.  In fact, that's precisely what all tax breaks do need and it should be a policy passed by Shelby County Board of Commissioners and Memphis City Council.
The new policy: every application for tax incentives – PILOTs or TIFs – are required to be analyzed by an independent expert that is not hired by EDGE or the applicant.  Only then do we have our best opportunity to get an economic impact report that has the kind of rigor and credibility that taxpayers deserve before their taxes are relinquished.
One of the developers advocating for the TIF said it would make East Memphis a magnet for new investment, which begs the question of how it is already a $1 billion magnet.
More to the point, it's hard to imagine how that would change if there was TIF money to pay to move traffic signals to poles, better street lights, pedestrian walkways, gateway signage, and to move utilities' poles back from the streets.
How Much Is Enough?
It's hard to think of a part of Memphis that wouldn't like those cosmetic changes.
It's no wonder that approval of the East Memphis TIF created a firestorm on social media with a flurry of questions that can be summed up this way: When does my neighborhood get this kind of special attention?  One post even inspired commenters to begin their own list.
It's not as if Memphis taxpayers haven't shown support for the anchors of the East Memphis Poplar Corridor.  There's the $57 million in taxes that International Paper won't pay over the next 15 years (after not paying its full tax burden for 15 years following its move here from Manhattan); there's the $5.7 million tax waiver over 15 years for Thomas and Betts so it could change its zip code in Memphis; and there's the $19.5 million tax holiday for FedEx in just the latest of multiple tax freezes it's received.
It's all enough to make any voter cynical.
***
Join us at the Smart City Memphis Facebook page for daily articles, reports, and commentaries relevant to Memphis and the conversations that begin here.