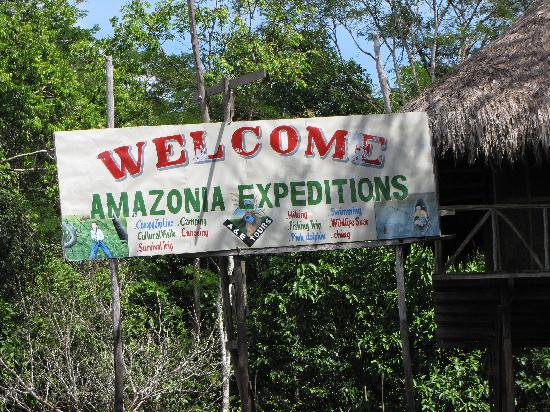 We were watching the Lost City of Z a few days ago about a doomed British expedition to the Amazon at the dawn of the 20th century, and it was a fitting metaphor for the cities who believe El Dorado can be found with Amazon.com, Inc.
The elusive pursuit of riches in uncharted territory have led many cities to make big bets that they can get to the City of Gold.  There are many whose efforts will die rather than find the giant cash register that can solve all their problems, end famine, and bring world peace.  It has led to proposals from cities that have included $6 billion – yes, with a b – for mass transit systems, and in keeping with Amazon's tradition of wringing every dollar in incentives from cities, hundreds of millions in tax abatements.
The groveling, needy approaches by so many cities have been embarrassing to watch, so we give our government and economic development officials for ignoring the cutesy gestures that are saying, "Look at me, look at me," and instead submitted their proposal for the HQ2 bonanza with equal parts ambition and poise.
After the news comes of the finalists and then the big winner, most cities will return to business as usual.  Memphis and Shelby County are at a prohibitive disadvantage, and for us, it's an even greater uphill climb.  Assuming that we are unsuccessful, we hope that we will take the time to conduct a post mortem to evaluate why we didn't make the cut.
Measuring Up
It would also be a good time to consider if we have a real economic development plan or merely a disaggregated batch of everyone's favorite ideas.  Without the economic development plan to concentrate our efforts and mobilize wide public support, we inevitably feel like we are fishing on the shallow end of the lake while the big fish are being caught somewhere else.
It's pretty clear what a post mortem for Memphis should include:
* An ability to attract and retain technical talent: When it comes to the gold standard of the workforce – 25-34 year-olds with college degrees – this segment of our population lags behind overall population growth.
* Sustainability: Because Memphis' economy is anchored heavily in logistics, our community has an oversized carbon footprint.
* Efficient mass transit: no comment necessary (fill in your own)
* Well-educated workforce: In ranking of 50 largest MSAs, Memphis continues to show up toward the bottom.
* Logistics: We have proudly touted Memphis as the place where modern global commerce was invented and our logistics infrastructure has been called world-class, so we are assuming that we meet this requirement.
* Airport with direct flights to key cities: While the Airport Authority is making important progress in rebuilding from its days as a fortress airport, the Delta Air Lines' decimation of our air service will take years to repair and it is hard to imagine that MEM will ever be a major hub again.
*  Quality of life: There may be cities that look glossy from a distance, but if authenticity and affordability matter, we should be at the top of the rankings.
The Right Question
There are times when Amazon seems conflicted.  It is quick to say it wants an urban setting like its massive presence in downtown Seattle, but then says it will give points for a city that can deliver a greenfield site of 100 acres.  The company breathlessly holds out the lure of 50,000 jobs and $5 billion in capital investment, and in a stage whisper, it says this could take place over 15-17 years.  It highlights that average annual compensation should exceed $100,000, but then adds, that "the actual average wage rate may vary from the projected wage rate depending upon prevailing rates at final location."
Back to an economic development plan, if we could all share in and support one, it could begin with higher expectations, which would mitigate the celebrations when Memphis is announced as likely winner of an Amazon consolidation prize – a 615,440 square feet distribution center.  It's the fifth distribution center in Tennessee and on the smaller end of the distribution centers recently announced by Amazon.
The high fives about the Amazon distribution center is a commentary about the low expectations that exist now, and it's why we commend Memphis City Councilman Martavius Jones, the City Council's member on the EDGE board, for asking questions that are so often treated as impertinent.  In fulfilling his fiduciary responsibilities as a city legislator, he challenged business as usual.
Mr. Jones asked the right question: "Do we continue to allow boards and commissions to incentivize barely minimum wage jobs."  He added rightly said that "it's a policy discussion we need to have," and we're hoping he is talking about a citywide policy discussion rather than an EDGE board conversation.  After all, about $750 million in property taxes is waived every 10 years, or more than current City of  Memphis annual budget.
A Living Wage Is A Moral Value
Councilman Jones was told that the distribution center will pay an average salary of $26,000 (we renew our request for EDGE applications to also include the median salary since the average salary can be skewed by management salaries).  The typical living expenses, according to the MIT Living Wage Calculator, for two adults and two children in Shelby County is $55,401.  At $26,000 a year, employees will make $12.50 an hour, but if that employee has one child, the living wage is $24.17.
As expected, EDGE officials turned his question on its head and trotted out the usual defense: there are people in Memphis who need work but their education and skills give them few other options than working in a distribution center.  Of course, that did not at all answer Mr. Jones' question, which was after all asking why, if we sit in the center of one of the world's greatest logistics hubs, are we are still waiving companies' property taxes to get them to come here.
It would seem that having access to FedEx, UPS, and the logistics infrastructure would be enough.  That said, all of them know the secret code – just mention that you may move across the state line to Mississippi – and they also know that there will be economic officials who will celebrate jobs that barely pay a living wage and offer no ladders of opportunity to the middle class.
Here's the thing: the most troubling evidence that our tax abatement policies are falling short is that while the poverty rate and the child poverty rates in the U.S. went down last year, they went up in Memphis.  In the ranking of most distressed cities by the Economic Innovation Group, Memphis moved from #9 last year to #6 this year.  Per capita income increases lag behind our peer cities as do most economic indicators that matter.  We could go on, but you get the picture.
In other words, any evaluation of our tax incentives should include these kinds of metrics.  Otherwise, we are merely taking our eye off the ball.
Just Say No
Many years ago, Shelby County Mayor Bill Morris was asked to approve a PILOT for a furniture manufacturing company, and to the shock of everyone in economic development, he said no.  They said the company would likely close and the jobs lost.  Mayor Morris stood his ground, saying that giving a PILOT to a company that paid "sweat shop wages" did not represent the values of this community.
As he said at the time, if we're not willing to say no, we're not really negotiating.
The company did in fact close and Morris concentrated on recruiting new jobs from Japan that paid higher wages.  After making several trips to Japan, often with Governor Lamar Alexander, Memphis become the home to the most Japanese businesses in the state.
In those days, Mayor Morris also made another point worth remembering.  He said it was interesting to know the size of a capital investment from a company – Amazon's distribution center's capital investment will be $72.5 million – but it didn't matter because it's people, not property, that should drive tax incentives.  (A State of Tennessee official told us this remains their approach.)
Most of all, whether we are successful in our economic strategies and the application of our incentives hinges on questions of social equity.  That answer is not found in defending low-wage jobs but in offering a path off the hamster wheel that we are now on.
***
Join us at the Smart City Memphis Facebook page for daily articles, reports, and commentaries that are relevant to Memphis.