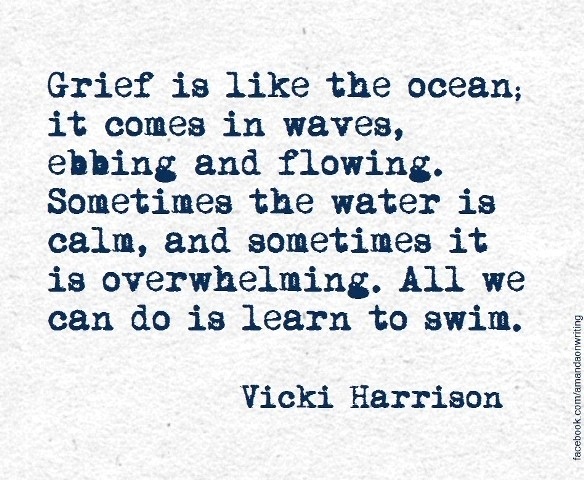 It is said that death comes in threes.
First, there was widely admired news executive Eric Janssen, and his death was followed by deeply respected news executive Bernal Smith II.
Those two deaths created a palpable sense of grief in our community and left a discernible sense of dread about whether there would be a third.  When the Memphis College of art announced that it will close, it certainly felt like the death of a dear friend so it occurred to us that the prophecy of three deaths had been fulfilled.
We were wrong, because it was then that noted civic leader Gid Smith died.
All in all, and this is an understatement: these have been trying days for anyone who cares about Memphis and the people who make it so special.
Eric Janssen
We are surprised that we did not know Mr. Janssen, 44, because it seemed that all of our friends knew and spoke highly of him.  He was vice-president for audience with Sandusky Newspaper Group and worked remotely from Memphis for the national chain of newspapers. He died October 16.
His personal mantra was "live a great story," and Mark Fleischer, author of one of our favorite blogs, Storyboard Memphis, painted a vivid picture of a man who every day fulfilled his chief – and too brief – operating principle:
"And he loved Memphis. He loved its people. It's easy to see that love in his photography. Another hashtag he used highlighted a mantra and a nationwide community he was part of, that is here to 'inspire fellow individuals to live out their own great stories.' It's called Live A Great Story. Eric did just that, filling his photos with messages, thoughts, feelings, observations, inspiration."
Bernal Smith
On October 22, we were checking The Commercial Appeal website when the headline that Mr. Smith had died felt like a punch in the gut.  Forty-four years old, he was president and publisher of The New Tri-State Defender, the weekly newspaper continuing Memphis' rich tradition of strong African American journalism.  The newspaper was founded in 1951 and Mr. Smith had led the group that purchased it in 2013.
It would have been easy to have written off the newspaper at that point in its history, but fortunately, its heritage as an advocate for civil rights and equal justice was valued by Mr. Smith, who was determined to perpetuate and amplify it.
And yet, his personal leadership on civic affairs spoke just as loudly as the newspaper he headed.   It did not matter the group or the setting, his opinion was always well-reasoned, honest, and perceptive, but at the same time, he was never too busy to extend a personal courtesy or offer encouragement to someone in need or in trouble.
The outpouring of grief – that defied Memphis normal racial barriers – attest to the impact that he had made in this community.  The many expressions by media executives indicated the national imprint that he was making in his field.
College of Art
Two days after Memphis lost Mr.  Smith, it lost the College of Art with the announcement that it would close.  From humble beginnings as a free art school in Victorian Village and then a city-owned building was provided at 317 Poplar Avenue (which began its special relationship with City of Memphis), the College of Art (then called the Art Academy) moved in 1959 to its signature building in Overton Park.
It has never been fully appreciated here how unusual it was for a city of Memphis' size to have an arts college, but it cannot be denied how the ripples extended from its campus into the entire city, producing the city's most noteworthy artists and enhancing the lives of thousands of children through the decades through the Saturday School.
Besides turning out creatively inspired graduates' who drive our creative community, Memphis College of Art often expanded the community's knowledge of what art really was.  It was nude models and nude photographs in 1970-71 that led to bombing attempts on Dolph Smith and Burton Callicott and the kidnapping of the son of a Church of Christ minister teaching a course on Western civilization at the College.  The boy was freed when his demand was met.  A WHBQ broadcast announced: To the man who appeared in my home tonight, the present show at the Memphis Academy of Arts will be removed. Nudes will not be used at the academy.
Several years ago, the University of Memphis considered a downtown move of its art department to Cossitt Library, and if the College of Art cannot remain open, we hope that U of M will consider adoption of the Overton Park building.
Gid Smith
But the College of Art was not to be the third death.  That came with the announcement some days later that Gid H. Smith, 75, had died after dealing with Parkinson's Disease for many years. He was the second president of the Community Foundation of Greater Memphis after saving MIFA at a point in 1971 when its future seemed doomed.
Not only did he revive and renew Memphis' commitment to MIFA (Metropolitan Inter-Faith Association), his model of moral leadership inspired broad support which ensured its place as a treasured and valued civic organization.
He had been out of the spotlight for years, but his crucial contributions will be felt for generations.  The Community Foundation said it well on its website: "Gid was perhaps the most important person in the recent history of Memphis, and certainly the architect of the foundation that we lead today. Trained and ordained as a Methodist minister, Gid felt a powerful call to serve the human needs of all Memphians. He joined Bob Dempsey to lead MIFA for almost two decades, crafting the most transformative social service agency in the city."
It's hard to think of a sadder few weeks in the recent history in Memphis, but there is no better legacy for these three special Memphians than to be inspired from their lives whose lesson is that we even one person has the opportunity to make a big difference in a city with so many needs.
***
Join us at the Smart City Memphis Facebook page for daily articles, reports, and commentaries that are relevant to Memphis.