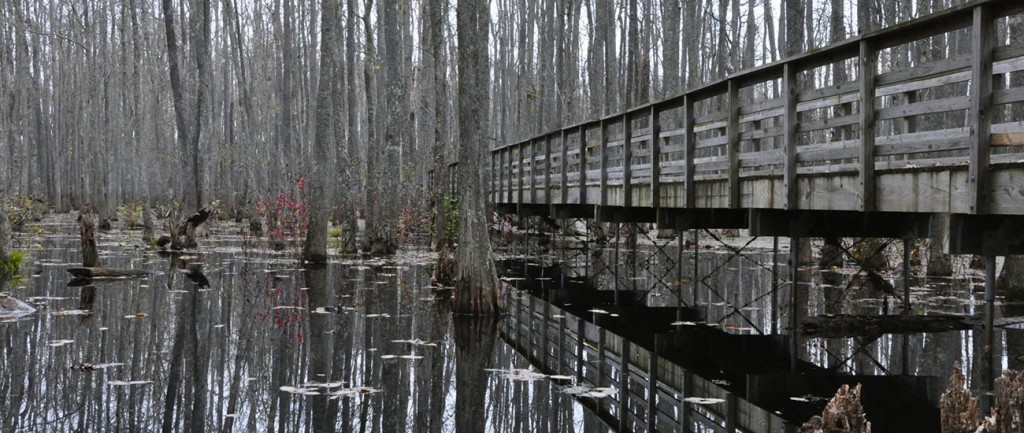 It was a night in early February in 2007 when our community's pent-up energy behind a "green agenda" burst into the open.
Inspired by the impact that was foreseen for Shelby Farms Park, organizers created a meeting to imagine even more boldly about how a network of interconnected parks and open spaces could be a top priority of our community.
In the nine and a half years since that "Greening Greater Memphis" meeting, it is nothing short of amazing how far Memphis and Shelby County have come.  There is of course the spectacular delivery of Shelby Farms Park as America's great 21st century urban park, but today, our community's parks and open spaces profile bear little resemblance to 2007.
On February 8, the call to arms for the meeting was: "Help launch a movement that transforms our city!"  The Shelby County Farms Park Conservancy (in fact, it was still Shelby Farms Park Alliance) was still six months away from taking over the operations and management of the 3,200 acres that had been a modest, unassuming park but was a blank canvas for a grand vision to be painted on.
Aiming Higher
And yet, the meeting's purpose was about aiming even higher.  The invitation laid out an ambition for Memphis to create a network of public spaces, parks, and open spaces with Shelby Farms Park as its hub.  Ultimately, the meeting's goal, written by Laura Morris of Shelby Farms Park Alliance, was "connecting people to parks, parks to park, and people to people."
Until that point, most of the energy and enthusiasm for parks and open spaces for the previous five years had been about achieving business leader Ron Terry's dream of transforming Shelby Farms into one of the country's great parks.
It was obvious that night that there was support for doing even more.
It was thought that if organizers could attract 250-300 people to the meeting, local government officials would take notice.  By the time the meeting was scheduled to attend, more chairs were being moved into the room at Memphis Botanic Gardens, and eventually, more than 1,000 people spilled out into the hall and grounds.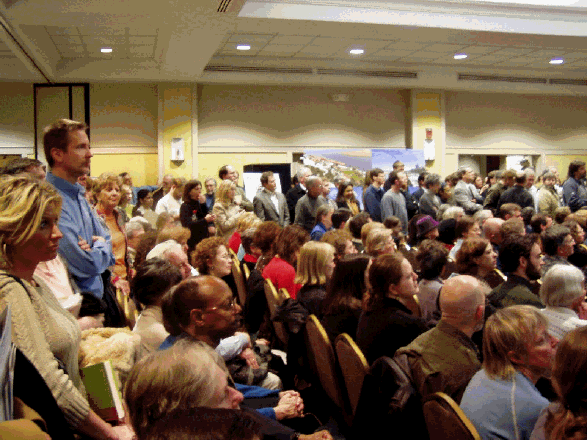 Even the city and county mayors were impressed and instead of tacit statements of support, they proclaimed that their governments would adopt the approach and the philosophy.  Their comments were followed by national parks expert Alex Garvin who delivered the call to arms to think bigger and bolder, and the meeting closed with participants signing a manifesto pledging their commitment to the agenda of a network of assets.
Starting A Movement
But if the sponsors set out to "encourage the emergence of a larger 'greening' movement that will offer a unified voice to all citizens wishing to promote a healthier and more sustainable Memphis and Shelby County, they had no idea what they were setting in motion that night.
As the flyer for the meeting said: "Memphis can be known nationally as a leader for distinctive parks, greenways and natural landscapes. No city can boast of assets that outshine the downtown riverfront, the unspoiled Wolf River, the former CSX rail line being converted to trails, the classic grand city green space called Overton Park, and the recreational centerpiece that is one of the nation's largest urban parks, Shelby Farms Park.  This concept is not new. Memphis used green strategies to become a model city during the Progressive Era of the early 20th century and can do so again today…The concept of connecting neighborhoods through parks and greenways provides more than just fun and games. It presents proven economic, health and social benefits that make cities stronger and more livable."
It's hard to think of any events of any kind that have happened in the ensuing years that have been as profound and dramatic to this community as its headlong, assertive commitment and progress on open spaces.  It's also hard to think of anything that has more positive impact in sending the message that "this isn't your grandfather's Memphis," the one that often made the lists for obesity, sedentary lifestyles, and lack of exercise.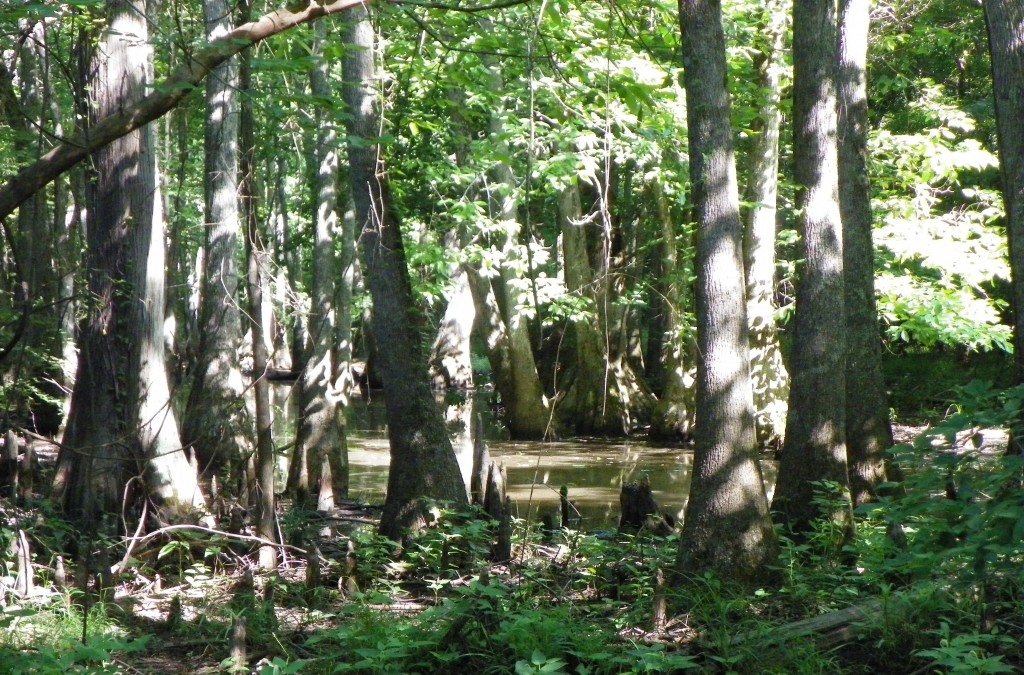 Beyond Predictions
At the risk of being corrected, we are unaware of any city that has done as much to turn its image on its head than Memphis' open space investments.  At the risk of being accused of hyperbole, we also don't know of a city more deserving of the moniker of one of America's great outdoor cities.
Today, progress is everywhere and higher expectations are on their way to being realized.
There is of course Shelby Farms Park, whose conservancy also deserves credit for the greenline that connected the park to Binghampton.  In only five years, 30 miles of greenlines have been built in Shelby County, and the Wolf River Greenway alone promises a total of 36.
But that's only the starting point.  Memphis went from zero to almost 300 miles of bike lanes in roughly six years, the Harahan Bridge will soon connect walkers and bikers to Arkansas, a bike-share program is beginning organized, and the city has been one of America's best paddling towns.
There's much more, but as much as anything, our community is known as a place with some of the country's largest urban parks.  In addition to Shelby Farms Park, the Wolf River Wildlife Corridor, Collierville's newest park contains more than 2,000 acres of woods and wetlands, and in the next few years, Millington will add what promises to be a stunning park of more than 2,000 acres north of Paul Barrett Parkway and east of Highway 51 which will feature trails (including equestrian trails), camping, ballfields, wildlife blinds, and solar farms.
There's No Substitute for $60 Million
Millington Alderman Frankie Dakin, elected in 2012 when he was 19 years old and the face of a new generation of leadership, enthusiastically describes it as a game changer for his hometown, and positions a primary gateway into Millington to send a message about parks and quality of life.  (He's also excited about the $500,000 state grant that will transform the farmer's market and adjacent park in downtown.)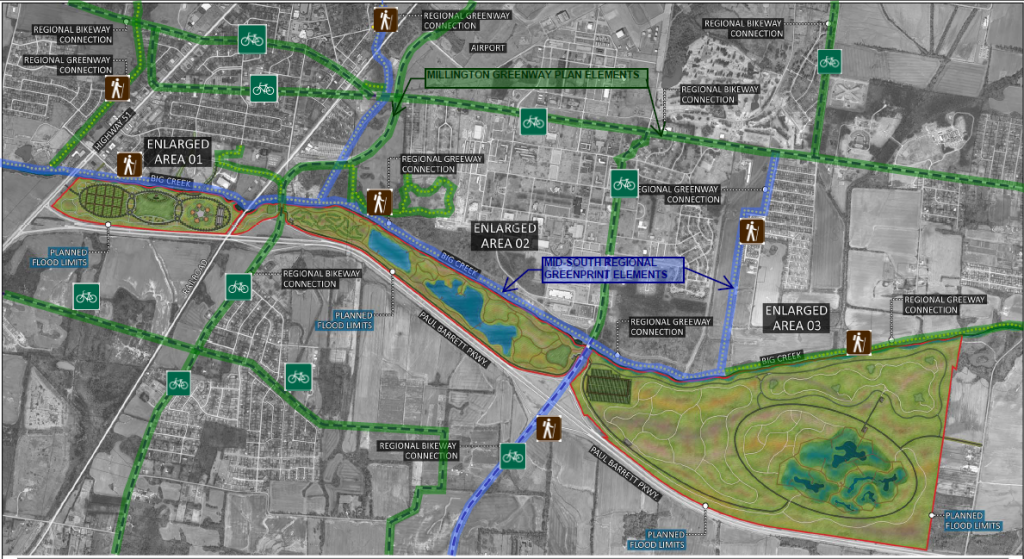 The Big Creek Development Wetland and Recreation Area is made possible as a result of one of the most successful initiatives of all time by Shelby County Government.  As one of only 13 winners nationwide in the U.S. Housing and Urban Development's National Disaster Resilience Competition, the Luttrell Administration submitted an application – whose development was led by Director of Public Works Tom Needham and Deputy Director of the Division of Planning and Development John Zeanah – that resulted in a $60,445,163 million check from the federal government.
In the ingenious grant application, Mr. Needham, Mr. Zeanah, and their team addressed longtime chronic flooding problems but addressed them with an outburst of innovative planning giving birth to new parks, improved parks, and new outdoor spaces and wetlands that will be major contributions to our community's new outdoor persona.
The grant has not received the attention it deserves, and as a result, its impact has been largely unappreciated.  In addition to the Big Creek Wetland and Recreation Area, there will be the Wolf River Restoration and Greenway in Raleigh and Frayser, which will improve Rodney Baber and Kennedy Parks to guard against flood waters; South Cypress Creek Watershed and Neighborhood Development in Southwest Memphis will pay for relocation of homeowners near Weaver Park, and resilience research will identify the risks from floods, earthquakes and other catastrophes.
Momentum
In awarding the grant, HUD Secretary Julian Castro said that it would build a network of green projects "that will increase resilience to future flooding while increasing amenities, such as trails and recreation areas."
If he had only had known.
Only a decade ago, these HUD-funded projects would have driven a new agenda for this community.  Today, the really good news is that these HUD-funded green projects will join a historic number of similar projects that are turning our community from grit and grind into green and grand.
No one would have predicted on that night so long ago on February 8, 2007, that so much progress could be made in such a short time, but taking together, they are writing one of this community's most exciting chapters and changing the course of our community.  And there's no sign that it will lessen anytime soon.
***
Join us at the Smart City Memphis Facebook page for daily articles, reports, and commentaries relevant to Memphis and the conversations that begin here.
Disclaimer: Sponsors of Greening Greater Memphis were Shelby Farms Park Alliance (soon to become the Conservancy), Wolf River Conservancy, Greater Memphis Greenline, Leadership Memphis, Smart City Consulting, and Sierra Club.