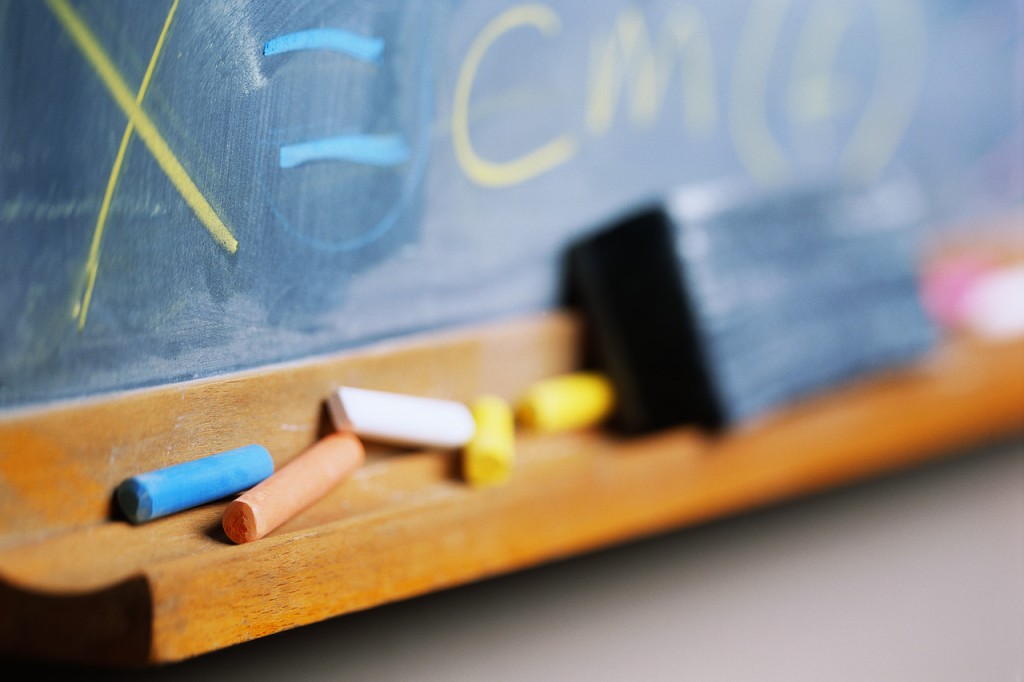 It's hard to think of any public policy area that is more prone to magic answers than education, whether it is the focus today on community colleges or yesterday's idea that the Achievement School District would cure all the ills of Memphis' lowest-performing schools.
That's not to say that both aren't important additives to increasing the lagging educational attainment rate in Memphis, but at times, like many "answers" to complex urban issues, they seem to reflect a tendency to chase the latest big idea to the exclusion of the cultural context in which they exist.
As a result, the last-dollar scholarship offer by Tennessee Promise for two years of tuition-free community or technical college overshadows the fact that economic growth in today's economy hinges on increasing four-year degrees, and state officials ushered the Achievement School District into Memphis without considering the cultural competency that was needed for its success and later seemingly oblivious to the better progress being made by Shelby County Schools' own I-Zone schools.
All of us believe that any education is good, but some are more equal than others.  A community college education is better than a high school education but the brass ring that changes lives and changes cities the most is a four-year college degree.
Four Years Matter Most
In 2013, for adults between 25-34 years-old, the median earnings for someone without a high school degree was $23,900; someone with a high school degree earned $30,000; someone with a two-year associate's degree earned $37,500; someone with a bachelor's degree earned $48,500, and someone with a master's or higher degree earned $59,600.
It is the four-year degree that makes a person three times more likely to rise from the bottom of the income ladder to the top.  Nearly half of those who start at the bottom and do not get  a college degree are stuck there a generation later.
These are particularly illuminating realities for Memphis, where the bottom 20 percent of households have average incomes of $14,531, which is $435 less than it was in 2007.
But there's another statistic that matters when it comes to the future of the city's economy.  Research shows that 58 percent of any city's success, as measured by per capita income, can be explained by the percentage of college graduates in its population.
Closing The Gap
Compounding the issue for majority minority Memphis is the fact that the education gap between African Americans and Caucasians continues to be a fact of life for American cities, and that these pervasive and persistent disparities present growing challenges for our workforce in the years ahead.   In five years, 43% of jobs in America will require a college degree or higher.
Our persistent educational gap results in a disturbing fact of life for Memphis: new jobs do disturbingly little to lift the neighborhoods of concentrated poverty.  From where we sit, the growing chasm between urban neighborhoods undergoing a revival and those gripped by concentrated poverty is a major contributor to the political and social turbulence that is marking cities across the country.
In addition, low educational attainment puts Memphis into its familiar position: companies seeking skilled workers will look elsewhere, and the city has not been one of the cities that has been able to mask its labor problems by an influx of well-educated people attracted by their vibrancy.
Meanwhile, more and more companies are spending their training dollars on higher skill jobs rather than on employees with limited education, and this is exacerbating the disparities even more.
Keeping An Eye On The Ball
There is some good news for the Memphis MSA.  It gained 62,796 people between 2000-13 who have bachelor's degrees or higher and 5,445 people with degrees between ages of 25-34.  The respective increases are 4.4% and 2.4% (which are among the lower growth rates for "rust belt" cities), but at least the region is in the positive.
The percentage of Memphians with college degrees – 23.7% – continues to place Memphis on the bottom rungs for this key measurement.
What concerns us is that with the concentrated attention to community colleges, we seem to be taking our eyes off the ball.  It would be encouraging if we heard state officials talking about using Tennessee Promise as a bridge connecting community college to a university degree.
But it's not as if community colleges in Tennessee can brag about their own graduation rates.  The highest graduation rate was in Knoxville at Pellissippi State Community College with 22%.  Southwest Tennessee Community College had the lowest at 6%.  Statewide, the rate was 13.3%.
Reducing HOPE
It contributes to making the Memphis MSA a leader in the country for the number of residents who attend college but don't get a degree.  Inside Memphis, there are 97,769 people who attended college without graduating, while only 22,997 people have two-year associate's degrees.
All in all, it brings into question the wisdom of reducing the HOPE Lottery Scholarships reserve and eliminating the potential for increasing those scholarships for four-year degrees, particularly in light of the tuition increases for Tennessee's universities that is becoming a yearly occurrence.
On another front, State of Tennessee education officials used federal Race to the Top money to launch the Achievement School District in 2011 with the goal of moving the bottom 5% of schools in Tennessee to the top 25% in five years, primarily by dramatically expanding charter schools in Memphis.
Achievement School District officials have admitted that they are not going to reach their goal.
Getting In The Zone
Officials in Nashville generally lack any cultural competency about Memphis and it showed in the early days of the Achievement School District.  Parental and neighborhood pushback and other issues were handled poorly and perception issues were complicated when i-Zone Schools inside Shelby County Schools showed greater progress.
The i-Zone schools also fall in the bottom 5% of the state's schools but they remain under the management of Shelby County Schools and each school selected a turnaround model that gave them greater accountability along with greater flexibility (and money).
And yet, despite i-Zone's record of faster gains, up to six more schools could end up in the Achievement School District, which has modified some of its rules to ensure more neighborhood involvement.  That said, some level of outrage is expected and already, there are parents questioning the state's methodology in comparing test scores for the targeted schools.
We haven't written much about all of this because our friends over at the Bluff City Education blog do an exemplary job of reporting on the ASD versus iZone and explaining the intricacies of the process and the difficulties in comparing achievement rates.   (Click ASD under the "What's Popular" heading.)
Making The I Stand for Information
Here's the thing: it's impressive what is going on in Shelby County Schools these days.  There is a young breed of principals proving that leadership does indeed matter, and a level of parental involvement that is proving that parents' leadership matters just as much.
While we most often hear about parents moving to the White Station schools attendance zones, there are other parents moving to other parts of Memphis because of young principals who are turning around their schools and inspiring neighborhoods that things can be different.
Shelby County Schools has done a poor job of communicating the progress being made in many of its schools and the momentum unleashed for change.  Hopefully, that's a priority it will address in the near future because it's a story worth telling.