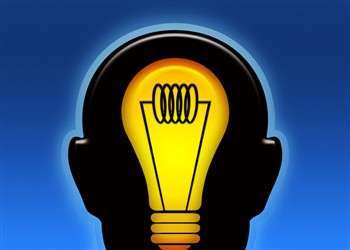 by John Lawrence
This community needs to invest in innovation programs that are stage-specific and linked to regional industry strengths.
Innovation is a crucial component in the new economy.  Innovative entrepreneurial activities may drive the future of this region.
Potential clusters of R&D, emerging innovation, and entrepreneurship exist, but progress is challenged by weak connections and resources.
We need to train and attract inspired entrepreneurs.  We need support mechanisms and funding to grow innovation-based companies.  And, we need to create an environment that becomes the global destination for corporations in our targeted clusters.
History is History
This community enjoys a rich history of notable entrepreneurship.  Piggly Wiggly invented self-service grocery stores.  Sun Studio changed a musical genre.  Holiday Inn invented roadside motel chains.  FedEx invented overnight shipping.  AutoZone is the leading global auto parts retailer.
However, these marquee successes are not indicative of an overall innovative culture.  Talent gaps, outmigration and segregation constrain the area's entrepreneurial potential.  Low levels of production, attraction and retention of talent is inhibiting business growth.  There seems to be a lack of technical talent like computer programmers and associate-level engineers while bio talent is tied up in corporations with stiff non-compete clauses.
The Memphis region ranks 59th in academic research expenditures and 57th in patent applications.  The region ranks 73rd in ratio of business births-to-deaths and 91st in high-tech employment.  The area has a large regional minority population, but minority business represents only 1% of business revenues.
Positive Momentum
St. Jude, the University of Tennessee and the University of Memphis combined to attract $453 million of research funding in 2012.  They produced 72 invention disclosures, licensed 36 technologies and earned $3,370,000 through intellectual property licenses.
Last year, Memphis Bioworks Foundation, StartCo. and EmergeMemphis screened over 300 startups, provided 6,800 mentor hours to new entrepreneurs, accelerated 30 new companies, incubated more than 70 companies,  placed more than $4.5 million  in new rounds of financing, and leveraged these funds with more than $15 million in new Angel capital.
And today, the market is benefiting from medical device manufacturing, musculoskeletal developments and orthopedic research at Wright Medical, Smith & Nephew and Medtronic, in addition to smaller related firms.
Growing Pains
Accelerator programs like Seed Hatchery and ZeroTo510 have revealed potential for start-up creation, securing capital investment, and job growth.  However, the palette of stakeholders is fragmented with overlapping resource needs and duplicative services.  Few substantial networks of innovators or entrepreneurs exist.  There is a lack of clarity in the market for differentiated needs of "start-ups", "scale-ups" and "small business".  And, existing incubator programs may be competing and uncoordinated as: most facilities are not at capacity, existing business models are largely unsustainable, there is a lack of equipment/mentors/long-term operating funds, and there is an outsized emphasis on leasing real estate vs. actual programming and company building.
Growth of strong and emerging clusters is challenged by weak connections and resources.  Innovation-driven growth opportunities are being explored in biomedical (bio-devices, orthopedics, pediatrics and diagnostics) and agriculture (petroleum substitutes, plastics and polymers).  Other opportunities likely exist in logistics technologies and could also exist in social sectors like learning technology.  However, insufficient cooperation exists between public/academic innovators and private/institutional innovators.  There are weak linkages between university research capabilities and the needs of cluster firms.  Key cluster-based facilities, like the Medical Center and Agricenter, face equipment and resource challenges.
Venture Development Needs
Levels of academic research and product commercialization are low due to capacity within existing facilities, connections to local industry leaders and available funding for stage-specific product launches.  The region has an emerging network of incubator and accelerator programs that are hampered by lack of resources and coordinated efforts.  Talent gaps, outmigration and segregation constrain entrepreneurial potential.
Critical starting point initiatives could include creating networks between public R&D, private R&D and potential investors.  The system of incubators and accelerators could be reorganized and adequately supported.  Stage appropriate funding may need to increase.  And, improving or attracting entrepreneurial talent may be the most advantageous jumping off point.
The Series:
Part One: Creating a Process on Economic Development
Part Two: Securing the Global Logistics Brand
Part Three: Diversifying the Economy Beyond Logistics
Part Four: Leveraging Assets for International Trade 
Part Five: Building A New Manufacturing Workforce
Part Seven: Connecting Jobs, Workers, Institutions & Activity Centers – Wednesday (10/9/13)
Part Eight: Tracking the Market to Understand Emerging Opportunities – Monday (10/14/13)
Part Nine: Prioritizing First-Step Initiatives – Wednesday (10/16/13)