We write often on this blog about economic development, our concern about our troubling economic indicators, and our suggested strategies for improving our trajectory.  John Lawrence, a longtime friend who has worked in the trenches on a number of important issues, has ideas of his own.  He's authoring nine posts for us in the next three weeks about economic growth.  He's written more than 30 posts for us in the past, so many of you know him from his previous provocative commentaries.  He's now working as manager of economic development Planning for EDGE.  He enjoys having a real conversation, so if you have comments and questions, we hope you will share them with him.
Here's his second post: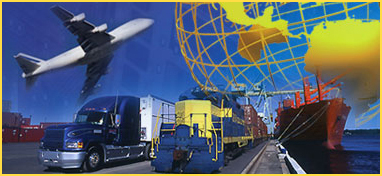 By John Lawrence
For more than 30 years, only logistics has driven market competitiveness.  Since 2000, the market has become less competitive as the FedEx growth advantage has diminished.  The Metro Memphis area must solidify its position as a leading global logistics market by building on the presence of local rail and water connections, in addition to air cargo.
Logistics Drives This Economy
Despite talk about the music industry, computing technologies and tourism, logistics is what we really do well.  Transportation and related services provide 127,000 jobs (20% of regional employment) and $15 billion of economic output (28% of gross metropolitan product).  Metro-Memphis is one of the most specialized large logistics economies in the United States, with a concentration nearly four times the national average.
Greater Memphis's logistics cluster is complex, global and highly service oriented.  The cluster looks different here than in many other regions.  It includes most of the activities associated with materials movement but also employs more specialized and higher-skilled workers in a diverse set of occupations.  The local logistics sector employs 25% more managers than the national average, 56% more production workers and 66% more facilities management workers.
Multi-Modal Network Investments
Metro-Memphis excels at the firm-to-consumer relationship.  At the intersection of Interstates 40 and 55, the region is well organized for the movement of goods.  World-class freight infrastructure includes the world's second busiest cargo airport, the fourth largest inland U.S. river port and is one of only five U.S. cities served by five Class-1 railroads.
Investments are reinforcing a commitment to logistics.  More than $500 million has been spent by the railroad industry on recent facility improvements.  Construction is underway for an outer-loop highway (I-269) around Shelby County that will someday link to the I-69 Canada to Mexico corridor.  Planning is underway for a third vehicular bridge over the Mississippi River.  And, the Port of Memphis is planning a possible expansion at President's Island.
Logistics as a Tool vs. an Industry
Metro-Memphis has ridden an extraordinary wave of growth tied almost exclusively to one industry (air freight) and one company (FedEx).   As FedEx has matured and started making global investments, the local area performance has flattened.
Today, we must start thinking of logistics less as an industry and more as a tool that supports other industries.  We must also think about the changing nature of shipping and our multi-modal strengths to deliver on-time, as opposed to just overnight.  The future will depend on how we use that infrastructure, not necessarily by growing the logistics sector for logistics-sake.
But in a globally competitive environment, we have to begin by protecting our logistics assets.  Despite the decline in air-freight growth, this region still has unrivalled multi-modal capacity.  As places like Atlanta and Louisville publicly and proudly try to stake their claim as growing logistics centers, Metro Memphis needs to take greater command of its assets and the potential they represent.
To do this, we should shift our focus from being the middleman, shipping other people's things to innovation of high-value goods or production of time-to-market-critical goods that benefit from the shipping expertise we have built.  We should shift from describing air, water and rail in isolation to promoting the overall capacity of the world's most diverse logistics infrastructure.  We should understand changing global needs and define the future of logistics in emerging industries like personalized medicine and diagnostic laboratories.
Logistics does not have to mean low-skill, low-wage labor.  Specific initiatives in Biologists, Export Planning and Ag-Biosciences could position the region to both grow and use our logistics infrastructure more purposefully.  This could then lead to much greater and beneficial expansion of our economy.
The potential to diversify our market could hinge on our ability to attract and build business that needs this infrastructure.  A key strategy guiding the Memphis & Shelby County Regional Economic Development Plan will be securing our place in the global logistics network.
Part One: Creating a Process of Economic Transformation
Part Three: Diversifying the Economy Beyond Logistics – Friday (9/27/13)
Part Four: Leveraging Assets for International Trade – Tuesday (10/1/13)
Part Five: Building a New Manufacturing Economy Workforce – Thursday (10/3/13)
Part Six: Organizing for Innovative Entrepreneurial Growth – Monday (10/7/13)
Part Seven: Connecting Jobs, Workers, Institutions & Activity Centers – Wednesday (10/9/13)
Part Eight: Tracking the Market to Understand Emerging Opportunities – Monday (10/14/13)
Part Nine: Prioritizing First-Step Initiatives – Wednesday (10/16/13)