We write often here about economic development, our concern about our  languishing economic indicators, and possible strategies for improving our trends lines.  In this vein, John Lawrence, a longtime friend of ours and someone who understands the factors that make Memphis and Shelby County successful, will be authoring nine posts for us in the next three weeks about economic growth.  He's written more than 30 posts for us in the past, and we've always found him provocative and thoughtful.  Most of all, he enjoys having a real conversation, so if you have comments and questions, we hope you will post them.
These days, Mr. Lawrence is Manager of Economic Devleopment Planning for EDGE, and we appreciate him taking time to share his thoughts with us, beginning with this first one: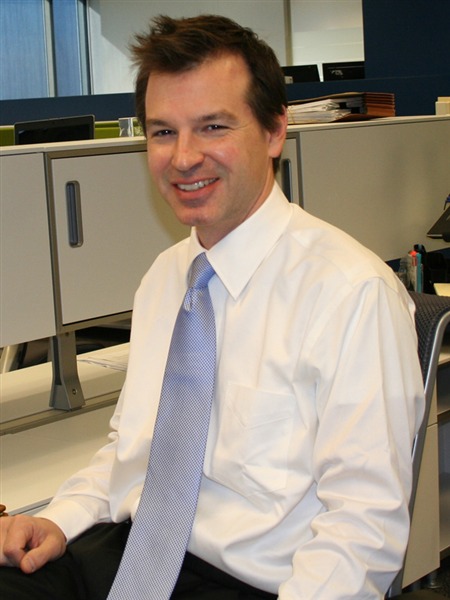 By John Lawrence
The greater Memphis region should be a global leader in the innovation, production and distribution of high-value goods and services, and a model of broad-based, inclusive growth.  To realize this, a team of stakeholders, experts and civic leaders from Memphis and Shelby County would be needed.  And, a process to guide economic development planning would be critical.
FedEx Executive Vice President Christine P. Richards, Shelby County Mayor Mark H. Luttrell Jr. and Memphis Mayor AC Wharton Jr. agree and are co-chairing a process to create the Memphis & Shelby County Regional Economic Development Plan.
A model that adapts the discipline of private sector business planning is jumpstarting the process, and results are starting to materialize.
The Goals are Ambitious
Anchored by Memphis & Shelby County, this should be the preeminent U.S. region for multi-modal movement of goods, specializing in solutions for high-value, just-in-time products.
This should be the hub for innovation, production and global export of goods and services.
This should be the home of broad-based economic opportunity, with improved skills and access to jobs and opportunity, throughout the region.
This should be a model of region-wide collaboration, with strong capacity to undertake market analyses, ongoing strategic growth planning, and implementation.
The Opportunity is Timely
Metropolitan Business Planning (MBP) developed by the Brookings Institution and RW Ventures is the concept guiding the process.  This is not a one-time planning exercise.  MBP demands a continuous cycle of analysis, development, implementation and review in order to position metropolitan regions for participation in the New-Economy.
The New-Economy is knowledge-based, innovation-driven, global and dynamic.  Metropolitan regions are driving the global economy.  Growth is based on production and adding value, not consumption or intra-regional competition.  Sustainable metros are inclusively linking populations to opportunities and aligning across multiple economic market levers.
More than 100 local experts and stakeholders have come together to help:
* Define economic sectors and create concentrated cluster strategies
* Deploy human capital to support workforce needs
* Expand exports and international business
* Increase spatial efficiency to improve infrastructure and the built environment
* Develop infrastructure ideas for innovation and entrepreneurship
* Create effective aligned governance and civic institutions
In addition to the steering committee, market-lever workgroups and the Brookings team, Memphis Fast Forward initiatives (the Growth Alliance and PeopleFirst Partnership) have been engaged.  Funding and staffing is being provided by the Economic Development Growth Engine for Memphis and Shelby County (EDGE).
The Need is Real
World-class freight transportation infrastructure exists but logistics alone drives market competitiveness.  We have a strong biomedical and surgical devices cluster but overall industrial diversity is declining.  Promising workforce development programs are growing because workforce skills are not aligned with industry.
There are respected research institutions and an emerging innovation ecosystem but R&D has weak partner networks and lacks resources.  Strategically located sites for development projects exist while geographic expansion outpaces economic growth.  We have fantastic international trade infrastructure but expansion opportunities through exporting are not adequately promoted.  And, numerous public, private and civic partners exist but initiatives are fragmented and market analysis capacity is limited.
The Memphis & Shelby County Regional Economic Development Plan is providing a researched-based platform to fully understand issues like these, detail strategies to improve market performance and launch implementable economic development initiatives.
Your Help is Needed
Over the next few weeks, Smart City Memphis has agreed to post information about seven emerging strategic themes.  More tactical initiatives are being prioritized.  As this is a continuous process of transformation, honest dialogue is important for both understanding true market conditions and initiatives of particular community importance.
Please look forward to and provide feedback on the following:
Part Two: Securing the Global Logistics Brand – Wednesday (9/25/13)
Part Three: Diversifying the Economy Beyond Logistics – Friday (9/27/13)
Part Four: Leveraging Assets for International Trade – Tuesday (10/1/13)
Part Five: Building a New Manufacturing Economy Workforce – Thursday (10/3/13)
Part Six: Organizing for Innovative Entrepreneurial Growth – Monday (10/7/13)
Part Seven: Connecting Jobs, Workers, Institutions & Activity Centers – Wednesday (10/9/13)
Part Eight: Tracking the Market to Understand Emerging Opportunities – Monday (10/14/13)
Part Nine: Prioritizing First-Step Initiatives – Wednesday (10/16/13)