We write often here about economic development, and in this vein, John Lawrence, a longtime friend and someone who understands the factors that make Memphis and Shelby County successful, is authoring nine posts for us in the next three weeks about economic growth.  He's written more than 30 posts for us in the past, and we've always found him provocative and thoughtful.  Most of all, he enjoys having a real conversation, so if you have comments and questions, we hope you will post them.
Here's his third post: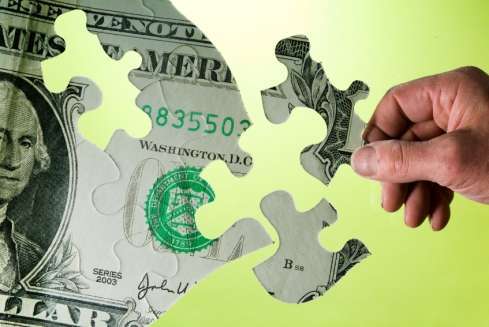 By John Lawrence
In the last post, we laid out the rationale for securing the global logistics brand.  Equally as important as logistics infrastructure, we must take advantage of the opportunity to leverage logistics to diversify the economy.  Medical device manufacturing, electronics assembly & repair and chemical processing are existing examples.  High-value products, products that are time-to-market critical and products that need easy access to river and rail, in addition to road and runway, should be targets.
Production for Global Trade is Our Future
Almost half of all metro Memphis job growth since 1980 has come from local serving industries that lack significant future expansion potential because their products are not traded outside of the local area.  If the Memphis metro area is to prosper, it must take a new approach to regional economic development.  Consumption-driven growth such as retail and housing is not sustainable.
The focus must shift to the creation of a production-driven economy that competes by adding value and building on specialized assets.  Exposing opportunities and increasing the productivity of unique strengths will be the key ingredients.
The Memphis region will compete, not only by storing and transporting products, but by producing products that fit in with regional advantages.
Strong Clusters of Opportunity
The growth of logistics in this region has accompanied a decrease in the region's overall industrial diversity.  Local employment has become nearly twice as concentrated in a narrow set of industries since 1980, putting the region in the precarious position of being tied to the logistics sector's future, for better or worse.
However, the region specializes in some historic strengths like tradable commodities processing and regional materials processing.
Approximately $6 billion of regional output is from manufacturing.  Metro-Memphis has over 44,000 manufacturing workers.  However over 23% of these workers are in materials-moving making manufacturing largely logistics dependent and the total sector is half the size it was in 1980.
Healthcare and biomedical provides 74,000 jobs.  Specialized medicine and medical technologies provide 44,000 jobs and $3.4 billion in output.  Medical technologies alone have grown from 2,000 jobs in 1980 to 8,000 today.
Specialized medicine has grown 238%, outpacing the growth of the national specialized medicine industries, which doubled employment between 1980 and 2011. The local medical technologies industry, which includes medical device manufacturing and the research and development of such technologies, grew by 300% over the same period, compared to 32% nationwide.
Start Building on Strengths
We could grow manufacturing of medical devices, surgical instruments and hospital supplies.  We could build on emerging chemical, fuel and polymer production.  We could expand the array of high-value product assembly.  And we could develop medical diagnostic and research support businesses.
Specific initiatives to help fill industry-specific workforce needs or link agriculture to biotechnology or develop the biologistics infrastructure may be the first steps toward diversifying our economy beyond logistics.
The Series:
Part One: Creating a Process on Economic Development
Part Two: Securing the Global Logistics Brand
Part Four: Leveraging Assets for International Trade – Tuesday (10/1/13)
Part Five: Building a New Manufacturing Economy Workforce – Thursday (10/3/13)
Part Six: Organizing for Innovative Entrepreneurial Growth – Monday (10/7/13)
Part Seven: Connecting Jobs, Workers, Institutions & Activity Centers – Wednesday (10/9/13)
Part Eight: Tracking the Market to Understand Emerging Opportunities – Monday (10/14/13)
Part Nine: Prioritizing First-Step Initiatives – Wednesday (10/16/13)