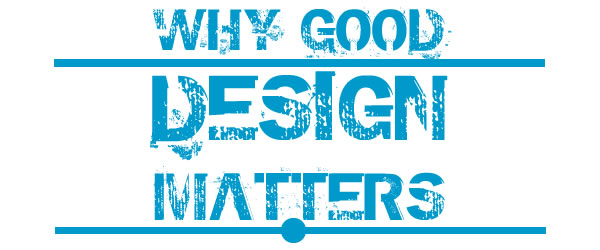 This is the second half of our posts about urban design.  The first was Creating a City That Loves Itself.
One marker for a city that loves itself is in good urban design that at the least ties together a city with a cohesive sense of itself and that at its best produces pride and commitment that lift up a city and shape its pride and character through its insistence on architectural integrity, high-quality design, and quality control in execution.
It's not that we don't have examples of where this is done right.  We have AutoZone Park and FedExForum, and if anything, those stand apart not just by the final product but by their founding principles.  Where most Memphis projects (including Beale Street Landing) are about how cheaply they can be done, these two projects were about setting the design standards high and putting up the money to do it well.
While cities around the U.S. are spending hundreds of millions on their downtowns and their riverfronts, here, we wring our hands because the signature placemaking project on the river cost $43 million.  In truth, from the beginning, the project should have been twice that so it could make some much-needed improvements to Tom Lee Park, it could put the parking lot underground, it could restore the cobblestones, and it could create a charming water park at the former Jefferson Davis Park.
And if we were really serious, the pricetag could have been three times more, and we could have gotten rid the ugly riverfront garages by building new ones underground with retail facing Riverside Drive (yes, we know about the promenade but it's time to take that issue to court and learn once and for all what can really be done there), and develop the Memphis Art Park.
Unfocused Groups
Today, too many of our projects look like they are the result of focus groups of attorneys and engineers in which the former group talks only about liability and the latter group rarely mentions design.  Unfortunately, in a no-risk environment like ours, these concerns take on inordinate influence and no one is willing to say no to design disruptions.
Because we take a project-building approach rather than a placemaking approach, projects tend to stand alone and are built by a variety of public agencies without any overriding vision for the kind of city they are building.
Smart cities don't behave this way.  They emphasize quality public realm and they have a philosophy or at least an understanding of what kind of built environment they want if their city is to project a positive image and send a message about their city.
The public get it.  Several years ago, when Sustainable Shelby ranked the recommendations of its comprehensive report through the combination of public survey and input from 150 people in working groups, the #1 priority was for Memphis and Shelby County to create model public realm.
Design Matters
There are a number of ways that other cities are working to make sure that design matters.  Some have design studios that vet every investment to ensure that the city's design principles and values are being met.  Some have a city architect that performs this function and some have several architects in various divisions.  Others use a nonprofit organization like a design center and yet others have an architectural advisory committee.
These are ways used to address the problem of siloed public agencies that are full of functional specialists who are often so overworked or only focused on their specific projects that they don't pay a lot of attention to how their specific work affects the quality of the whole.  Rather than seeing themselves as engineers, planners, service providers, and the builders of specific projects, we need public agencies full of people who see themselves as "city designers."
There are many cities that are moving from good to great, but before that transition began, they had declare that good was not enough and that they deserved more.  Here, we not only seem to think good is enough for us.  Even worse, we don't think we deserve the best, and as a result, we aim for cheap rather than great and for value engineering instead of great design.
Great design focuses on the arrangement, appearance, and function of our community.  It's both the process and the outcome.  It has to be multi-disciplinary for it to work best.  It's both macro and micro, from urban structure to the fine grain: façade, details, and materials.  Its outcome has to be more than a specific project because it needs to be a long-term process that layers upon itself to give Memphis a unique identity.
TLC and TCB
When done right, the words that define urban design success are connected, diverse, enduring, celebratory, eco-friendly, resilient, harmonious, sustainable, comfortable, vibrant, safe, engaging, aspirational, and walkable.  However, it depends on a culture that insists on good design, celebrates the best examples, and rewards design excellence so the public understands that urban design is about much more than beautification.
More to the point, it is a complex process of ordering our natural and manmade features to establish a distinct visual image and identity – sense of place – with urban design principles that improve the quality of life – livability.  It results in a more aesthetically pleasing city and a happier place to live, not only in the physical sense but also in the emotional and sensory sense.
We talk a lot these days about branding and the need for a strong brand for Memphis, but as Mark Twain said, we take stock of a city like we take stock of a person – by how it looks.  In this way, few things could affect and shape Memphis' image more than good urban design.
One of our favorite architects often says: "Good design is worth fighting for," and because of it, the Indiana Elvis fans are right: Memphis does need some tender loving care.  Then again, it would also help if we adopted Elvis' famous motto with its lightning bolt feature: TCB.
Right now, as much as anything, we need to be taking care of business.