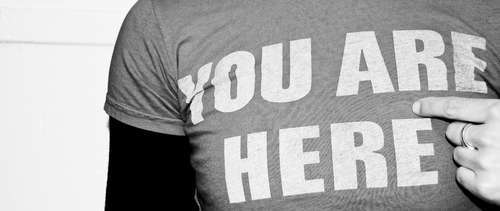 Can we now turn the page – not one in Forbes magazine of course – and quit talking about the miserable cities rankings?
We're becoming like the guy who knows he's having an affair so he continually tells his friends how happily married he is.  The continuing obsession with this ranking is beginning to summon up the words from Hamlet: "The lady doth protest too much, methinks."
Our persistent protests are becoming an indicator of just how miserable our self-confidence is in that we are willing to expend this much time and energy on one of Forbes's silly rankings.  Its entire circulation in the U.S. is less than the population of Shelby County, and based on magazine data we've seen, of the largest 51 metros, our community is in the bottom five in Forbes's subscribers.
We're all for self-hypnosis, but there are always some people in the audience who don't succumb to the repetitive rhetoric, and we guess we're some of them.  We're ready to quit majoring in minors and get on with the issues that really matter for our future.
Reality Journalism
There's little argument – except by the father of these silly rankings, Bert Sperling – that they have all the relevance of Keeping Up With the Kardashians and probably attract even less attention.  And yet, we've managed to talk so much about this one that its half-life has now reached a national audience, making sure that people who didn't even know about the miserable city rankings now know about it.  In other words, in the end, in our zeal to show how stupid the rankings are, we may have succeeded most in making sure more and more people knew we were #3 most miserable.
Anyone with half a brain treats these lists as guilty pleasures.  Do we really believe a bunch of indicators can produce a list of the most romantic cities?  Can a grab bag of erratic data really tell us the coolest cities in the U.S.?  Does a city's average temperature really give you an indication of which cities are America's best places to live?
Does the number of wins by a professional sports team really shape whether a city is miserable or not?  What impact would a Superfund site really have on whether people are miserable in an entire city?  And are we really supposed to equate commuting with misery?
In other words, the underlying data is nothing short of silly, specious and subjective, aimed more at driving people to read the magazine than to enlighten readers with serious analysis.  And we fell for it.
Taking Our Eye Off the Ball
We all love lists, and we can put together one today that would show that Memphis is one of the happiest cities in the U.S.  It's all in what data we pick and how we apply it.  It's all about the methodology and the subjectivity in selecting which data we consider important.
As Michael Fitzgerald, columnist for the Stockton Record, wrote: "Finally, consider what Forbes did not measure: everything outside its categories.  Characterizing a complex city by a mere nine metrics is like filling out only nine questions on the eHarmony questionnaire.  Which is not to pooh-pooh this city's problems.  Given the selective data, though, even a Prince Charming might look like a palooka."
Then again, we shouldn't be hypocrites about the miserables list.  If we had finished on the other end of it, we'd probably be having press conferences right now, so all in all, the Forbes experience should have taught us a lesson about maintaining a sense of proportionality and common sense about not making too much out of so little.  Heck, we've seen press releases around here for finishing in the top 10 list in Site Selection magazine, and that's got a lot more impact on business than Forbes compulsive list-making ever will.
And yet, our smug righteousness about our city shouldn't keep us from admitting that Memphis is indeed miserable for 160,000 of our fellow citizens trapped in intractable, multi-generational poverty.  If they were their own city, they'd be fighting with Jackson, Mississippi, and Providence, Rhode Island, for about 135th place in the list of largest U.S. cities.
We're #1
While more media coverage late last week was focusing on more letters to Forbes, Gallup released a survey that found that the Memphis area is #1 in the greatest percentage of people who couldn't afford to buy food for their families in the past 12 months – 26%.
It's a startling number and an even more startling reminder of how deep the need is in Memphis, and that it now extends to "so many middle-class people" losing their jobs and having "to depend on emergency food assistance," according to Susan Sanford, head of our Food Bank, as quoted by McClatchy Newspapers.
Last year, about 186,500 people in the 31 counties surrounding Memphis relied on agencies for their next meals, a rise of 28%, Ms. Sanford said.  "It's no surprise that this is a very poor area, but I never would have expected to be #1 in  food insecurity in the entire country," she was quoted as saying.
Her comments are a great reality check for all of us.  It's time to recalibrate our attention span so we are concentrating on the things that really matter and to the people who are indeed miserable in the midst of this economic recession.
Meanwhile, 210 miles up I-40, Nashville Mayor Karl Dean has unveiled "Poverty Reduction Initiative Plan," a detailed 76-page plan to cut the poverty rolls by 50% in 10 years.  It was the result of a "Poverty Symposium" attended by 500 people who were concerned about their city's 16% poverty rate.  As a point of reference, Memphis's poverty rate is 25%.
Nashville Does It Again
The Nashville plan covers seven problem categories: child care, economic opportunity, food, health care, housing, neighborhood development and work force development. It also proposes a variety of solutions, from connecting the right agencies to establishing a fully funded Affordable Housing Trust Fund.  Some cost money; others need only time and effort.
"I think this is the first time that we have had an organized effort that is being led both publicly and privately, and I believe that this will again start a greater effort in turning those numbers around as it relates to poverty in Nashville," said Howard Gentry, president of the Nashville Area Chamber of Commerce's Public Benefit Foundation.
No one needs the U.S. Census Bureau to confirm that job losses over the past two years have led to a dramatic increase in poverty rates across the country (although the bureau has), just as most know intuitively that people already living under the poverty line — $21,834 annually for a family of four — aren't likely to gain much ground when the economy is in a hole. And many economists predict that the jobs that have been lost will never return.
"For private interests, civic groups and public-minded businesses, now is the most important time to address poverty," Malcolm Getz, an associate professor of economics at Vanderbilt University, emailed the Nashville City Paper. "Recessions are hardest on the poor, and more of us are aware of the fragility of our economic circumstances. That probably increases our empathy. Of course, ability to provide financial support is compromised in a recession."
The Worst Option – Doing Nothing
"The poverty issue, I think — its importance is underscored by the recession," Mayor Dean said. "You can't use the economy as an excuse for doing nothing."
If we are inclined to write letters these days, why don't we write some to our leaders telling them that doing nothing is not an option – from poverty to consolidation, African-American businesses to entrepreneurs, walkable neighborhoods to a sustainable community.
In the end, there's nothing more miserable than a city fails to control its own destiny.