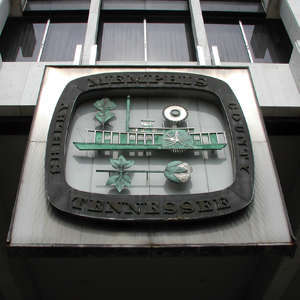 If there's a contest for the most thankless job in government, the winner has to be Memphis City Council during budget hearings.
That's especially true this year as City Council members look for a "sweet spot" that may not even exist.
Some Council members suggest that the city tax rate, despite a significant decline in property values since the last reappraisal, must hold fast with its $3.11 tax rate although it's hard to see it resulting in even less funding for core city services already going underfunded. Outside of the budgets of the Division of Police Services and the Division of Fire Services, the other services of city government – think parks, libraries, community centers, blight removal, and planning – limp along with a banana peel in front of them.
Other Council members suggest that the tax rate doesn't even matter and city government just needs to fund its services more adequately, but estimates are that if this is done, the city property tax rate – with just the things heard so far in the budget hearings – would be $3.60 to $3.80. While we think that the impact of the city tax rate is often overstated, we do worry that a property tax of that amount might be the "gag point" that encourages some Memphians fighting for their rebounding neighborhoods to throw in the towel.
Tough Times for Tough Decisions
It is often the case that city budget hearings appear hyperventilated simply because of the double standard in media coverage of government budgeting. For example, although the Shelby County property tax rate is higher and its budget is larger than City of Memphis, county government gets little of the blowtorch reactions from the public aimed at City Council members that is motivated by the intense, blow-by-blow coverage of city budget hearings.
It is often customary that the narrative of media coverage is about controversy and conflict, personality over policy, and confrontation over consensus, but despite this, in the bottom of the ninth inning, a budget is passed and life returns to normal in City Hall.  It's all about  amplified high drama that gives way to last minute agreement.
It's a safe bet that's not going to be the case this year.
Memphis City Council must do its work on the budget within an increasingly difficult framework, and the straight jacket of regressive taxes that are the lifeblood of city government makes the math often impossible. There is the 10% decline in residential property values since the last reappraisal, and although sales taxes are making a rebound, the local consumer-generated retail sales per capita in Memphis is $13,210.  To put this into perspective, this is roughly half of the per capita retail sales in Millington.
Frequently, the tax rate in Nashville is given as a data point to indicate that Memphis budgets are out of control.  Government budgets – like life – are always more complicated than they seem.  The Memphis/Nashville comparison always falls part because of simply mathematics.  Its average home value is $63,000 more per house than Memphis, and the per capita retail spending is one-third more.
Unbalanced Budgets
Both cities – like all cities in Tennessee because of the lack of a state income tax – rely on regressive taxes in the form of property taxes and sales taxes to fund the bulk of their budgets.  A regressive tax takes a larger percentage from low-income people than from high-income people, and it is generally a tax that is applied uniformly and hits lower-income people harder.
A number of difficult fiscal and political realities are converging to make this a watershed year for the City of Memphis budget.  Local government finance officials have a number of ploys for reducing the pain in budget decisions, particularly in pushing the pain into the future, but the recent letter from the Tennessee comptroller expressing concerns about city financial procedures upped the ante in a year which was already incredibly tough.
Whether the toughest decision of all – rightsizing the public safety budget – will be made this year is still unclear but it is inevitable.  At this point, city government is police and fire poor, with 60% of city budgets and 75% of its employees working in either the Division of Police Services or the Division of Fire Services.
But the size of the police budget is about more than finances.  More to the point, the City of Memphis crime rate is never going to fall out of the five highest in the U.S. until our crime-fighting philosophy includes more than just bigger police budgets and more and more sworn officers and City of Memphis has more than 1,500 employees delivering all of the other services of Memphis that aren't fire and police.
Despite crime rate reductions in recent years, Memphis ranks #2 in overall crime rate, and it's the violent crime rate that's the hardest to change.  The violent crime rate in 2011 was 1583.5 and in 1986, it was 1,586.8.  In 2006 to 2010 alone, the violent crime rate for the 50 largest cities dropped approximately 16% while the Memphis crime rate fell roughly 19%.  It's the drop in property crime rate that really distinguishes Memphis, where it fell 22% compared to 12% for the average for the top 50 cities.
Other City Services Fight Crime
What many other major cities have learned is that it is possible to reduce the size of your police force as you broaden crime prevention to include aggressive interventions and prevention programs hinging on vibrant, healthy neighborhoods where there is activity, economic opportunity, and strong community anchors.
Some of these key neighborhood anchors are provided and funded by City of Memphis: libraries, community centers, parks, and anti-blight programs.  And yet, because more and more money is consumed by the police and fire budgets, there is less and less money for these crucial public services that help knit together neighborhoods and that are threads in a comprehensive anti-crime agenda.
Next Post: Part 2