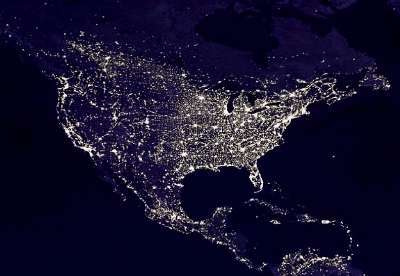 Five years or so ago, we were talking here about what a smart city looks like, and we wrote down statements that we thought described one.
After compiling our list, we then added more than 200 questions to form what we called "Smart City Diagnostics."  It's an assessment tool which allows for a city's strengths and weaknesses to be identified in a systematic way.
Check them out and tell us what you think we left out.  Also, think of how you think Memphis measures up.
Smart City Diagnostics
1  A Smart City makes strategic investments in its strategic assets.
2  A Smart City has a vibrant, 24-hour downtown.
3  A Smart City uses natural and cultural assets to build a good quality of life.
4  A Smart City integrates its universities and colleges into all aspects of city life.
5  A Smart City has a compelling national brand.
6  A Smart City understands the big picture but pays attention to small details.
7 A Smart City has enlightened entrepreneurial leadership.
8 A Smart City is attractive and rooted in a strong sense of place.
9 A Smart City insists on balanced, sustainable growth.
10 A Smart City attracts high human capital knowledge workers.
11 A Smart City values creativity and welcomes new ideas.
12 A Smart City has high quality public space.
13 A Smart City understands its DNA.
14 A Smart City engages its artists in to the life of the city.
15 A Smart City produces festivals that celebrate the city.
16 A Smart City has balanced transportation options.
17 A Smart City is good for children.
18 A Smart City has strong, shared values.
19 A Smart City has vibrant street at no additional cost.
20 A Smart City values and capitalizes on scenic resources.
21 A Smart City is a destination that people want to visit.
22 A Smart City embraces and relishes diversity.
23 A Smart City takes care of the basics.
24 A Smart City has recreational opportunities for all ages.
25 A Smart City is a green city.
26 A Smart City has distinctive neighborhoods that encourage neighborliness.
27 A Smart City is prepared for globality.
28 A Smart City offers its citizens varied economic opportunities.
29 A Smart City is nationally competitive on significant factors.
30 A Smart City is resourcesful, making the most of its assets while finding solutions to problems.
31 A Smart City has pleasurable rides.
32 A Smart City has an outdoor living room.
33 A Smart City thinks locally, acts regionally.
34 A Smart City knows that all economics is local.
35 A Smart City values its first suburbs.
36 A Smart City has a ritual event that symbolizes the values and aspirations of the community.