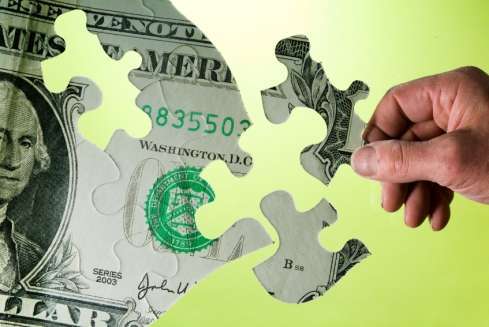 Legendary Bellevue Baptist Church preacher R.G. Lee had a legendary sermon called "Pay Day Someday."  It was an emotional sermon made even more dramatic by his penchant for wearing white suits in the pulpit.
"Payday Someday" is a potential theme for Memphis Mayor A C Wharton's Budget Message tomorrow, but rather than a white suit, he needs someone to ride in on a white horse with saddlebags with $68 million to pay the debt to Memphis City Schools that predates his administration.
As we wrote in Part One, there is nothing more complex and complicated in government than the yearly bloodletting that is budget deliberations. The fact that underlines the degree of difficulty is this: every dollar of property tax revenues collected by city government is still $50 million short of paying just for police and fire services.
Despite the obsession with the property tax rate, it only funds about 27% of the city's total budget, and despite conventional wisdom to the contrary, City of Memphis has a better "cost of government" record than Shelby County Government and the large suburban towns.  If Memphis spent the same amount as Germantown, for example, the Memphis budget would be more than $2 billion or twice what it is now.
High Hurdles
The biggest obstacles to smarter city budgets are both structural and cultural.
The structural issues include the entrenched poverty that snares 150,000 Memphians, the 35% of Memphians not in the labor force, the hollowing out of the middle class, lower densities in almost 50 census tracts that drive up costs (about 10 census tracts have lost more than 30% of its population in 10 years), sprawl, a region with low incomes and education, regional transportation plans that weaken its urban heart, and a regressive Tennessee tax system.
These problems put high hurdles in the way of city budgeting, and exacerbated by the national recession, city budgets have taken a hit because of their reliance in property values and consumer spending.  In the past three years, property tax collections have fallen $20 million and this year's property tax projection for City of Memphis feels mostly an exercise in wishful thinking.
To develop more reliability in forecasting, a more dependable budgeting context, and to bring more reasonable financial options from year to year, Mayor Wharton announced in his State of the City speech that he would begin the development of a five-year strategic fiscal plan to map out options for dealing with the perennial issues found in the expenditures and revenues sections of the budget by bringing forth more innovative and imaginative financial strategies.
Structural Problems
Meanwhile, in addition to the structural problems, There are cultural problems in City of Memphis that constrain budget discussions because of a lack of information about returns on investments,  reliable unit costs for each city service, lack of dependable information about citizen needs, and the absence of meaningful performance measurements.  These are all items on Mayor Wharton's agenda, but the fact that he inherited a city government with a $1 billion budget that lacks information considered routine in most major cities has been a real drag on better management and accountability.
It's not the sort of things that get the headlines, but shaking up city government and creating a culture of innovation and entrepreneurial government promises big dividends, especially to a government where the culture seems unchanging and impenetrable.  It's why city departments have to come to see their roles in different ways.
Financial management cannot be treated as a mathematical exercise but a lever for culture change through valuable budgetary analysis and comparisons, revenue forecasting, and better economic trend tracking.
In many major cities, the IT division is the center for innovation and change through the application of new technological solutions.  The explosion of social networking and smart devices has ushered in an exciting new era of city engagement and transparency in government unlike anything ever seen before.  While other cities are inventing 21st century technological answers to engage the public, Memphis technology is stuck in the 20th century.
Technology to Drive Innovation
Here, IT officials tend to see their division as the operator of equipment and systems, and rather than driving change by producing the kind of information that is vital to sound budgeting and management, technological answers seem several generations behind even cities much smaller than Memphis.
The general lack of technological innovation and momentum is reflected in City of Memphis' website, which despite rhetoric about creating a distinctively Memphis one, is nothing short of abysmal, lacking any effective way for the public to engage with city government (unless it's a way for us to pay the city money).
Across the U.S., cities' IT operations are innovating new technologies, new programs, new ways of connecting people their governments, more measurements about city performance, and transparency in city operations, but here, it is not to be, despite convincing research and white papers pointing out how technology has been the key to the transformation of government cultures.
More to the point of this week's budget speech, the inability to use technology optimally results in the city's lack of understanding about the complexity of city budgeting, the difficult choices to be made, and the kind of city Memphians want their city to be.
The Right Focus
In the end, that's what the city budget process is all about.
While media reports will treat it as a debate about a list of line items, personality conflicts about an accounting document, or a disputed inventory of city services and their costs, the budget is in fact a social compact between Memphis citizens and their government.
In that vein, the budget is the promise and path by city government to move Memphis toward the future that its citizens deserve.   It's a journey that begins tomorrow and continues for weeks.  With any lucky, the real discussion will focus on policies and choices about the future, rather than merely arguments about dollars and cents.
.