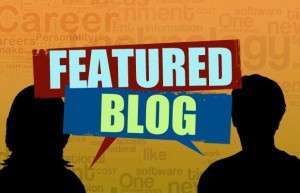 We've shown up in several places lately, and we appreciate the attention.
Featured in PolitiFact
First, The Commercial Appeal's outstanding PolitiFact's Truth-o-Meter ruled that Commissioners Wyatt Bunker and Chris Thomas were not telling the whole truth when they said that Memphis City Schools always got county schools free as a result of Memphis annexations.
We were gratified since we have written about this on several occasions and two of our blog posts were cited in the CA's ruling that the statements were half-truths.  The CA wrote: "Smart City's blog has taken serious issue with those studies, and in particular targeted former suburban Shelby County Schools (SCS) superintendent Jim Mitchell.
"A post titled 'Town Districts School Building Fiction' quotes Mitchell at a suburban forum saying, 'That is not what's been done in this county for 45 years.'  Meaning, the county had not gotten payment from Memphis for schools during annexations…'Let's say it simply: he is wrong. There have been torturous negotiations to give county government financial consideration . . . using waivers of ADA funding requirements, offsetting financial credits, or through joint design of schools by city and county school district.'"
Also cited was a second blog post, Towns Get What They Paid For With Consultants' Report on Schools.
Featured in Business Perspectives
Second, a December 19, 2011, blog post, Getting Aerotropolis Off the Runway, has been published in the 2012 Outlook issue of Business Perspectives, the publication of the Sparks Bureau of Business and Economic Research at University of Memphis and required reading for anyone who wants to understand the forces shaping our city's future.
An excerpt:
"If you're welcoming someone to Memphis for the first time, a big decision for us is to decide how to drive them downtown to their hotel without making them write our city off in the first 15 minutes here.  If you're someone who's recruiting a company to Memphis because of the easy access to the overnight air delivery company that invented modern world commerce, the airport environs do nothing to convince you that this is the FedEx of cities.
"If you're someone who's entertaining an international visitor attracted by the resonance of Memphis, the reality of the airport area undercuts the message about our authenticity, our distinctiveness, and our pride. If you're someone who's looking to invest in a logistics company, the dismal condition of Lamar Avenue sends the message that we are adept at talking the talk but walking the walk is something else altogether.
"We wrote when Memphis International Airport rushed to brand itself as aerotropolis that there were risks.  If we're going to invest our city's most important economic asset into a buzzword brand, we have to be committed to making the aerotropolis happen."
Featured in Placebrand
Finally, the Canadian website, Placebrand, a service of Taiji Brand Group on South Victoria Island, posted a feature about the Smart Diagnostics of Smart City Consulting.  We use the diagnostics in our work on competitive issues to assess an urban situation and to focus on the issues that are important in determining what a city is doing right and whether its priorities are strategic.
Placebrand wrote (thanks to Claire Matthews for the kind words) in a post titled How Smart Is Your City:
The messaging and positioning experts at SmartCity Consulting – a Memphis, TN-based communications and branding firm – have come up with a comprehensive and provocative list called "Smart City Diagnostics." Simply put, these are the 36 points that make a city dynamic, appealing and sustainable – that is, "Smart."
Each point on the list is accompanied by a list of questions that users can ask themselves to determine if their city achieves each characteristic. As the site says, "Creating a smart city begins with asking the right questions and honestly answering them."
Here are the major points – but don't forget to check out the full list at the Smart City website.
A Smart City makes strategic investments in its strategic asset.
A Smart City has a vibrant, 24-hour downtown.
A Smart City uses natural and cultural assets to build a good quality of life.
A Smart City integrates its universities into all aspects of life.
A Smart City has a compelling national brand.
A Smart City understands the big picture but pays attention to the small details.
A Smart City has enlightened entrepreneurial leadership.
A Smart City is attractive and rooted in a strong sense of place.
A Smart City insists on balanced, sustainable growth.
A Smart City attracts high human capital knowledge workers.
A Smart City values creativity and welcomes new ideas.
A Smart City has high quality public space.
A Smart City understands its DNA.
A Smart City engages its artists into the life of the city.
A Smart City produces festivals that celebrate the city.
A Smart City has balanced transportation options.
A Smart City is good for children.
A Smart City has strong, shared views.
A Smart City has vibrant streets at no additional cost.
A Smart City values and capitalizes on scenic resources.
A Smart City is a destination that people want to visit.
A Smart City embraces and relishes diversity.
A Smart City takes care of the basics.
A Smart City has recreational opportunities for all ages.
A Smart City is a green city.
A Smart City has distinctive neighbourhoods that encourage neighbourliness.
A Smart City is prepared for globality.
A Smart City offers its citizens varied economic opportunities.
A Smart City is nationally competitive on significant factors.
A Smart City is resourceful, making the most of its assets while finding solutions to problems.
A Smart City has pleasurable rides.
A Smart City has an outdoor living room.
A Smart City thinks locally, acts regionally.
A Smart City know that all economics is local.
A Smart City values its first suburbs.
A Smart City has a ritual event that symbolizes the values and aspirations of the community.
Smart City also has a great blog, called Smart City Memphis, which is written by company principal Tom Jones and other contributors – it has been recognized by the Pew Partnership for Civic Change as "one of the most engaging" civic-minded blogs in the US.