First, new business.
Joe Spake wrote:  "The cobblestones are a Memphis Historical treasure. The RDC seems to be doing everything it can to keep the public away from them."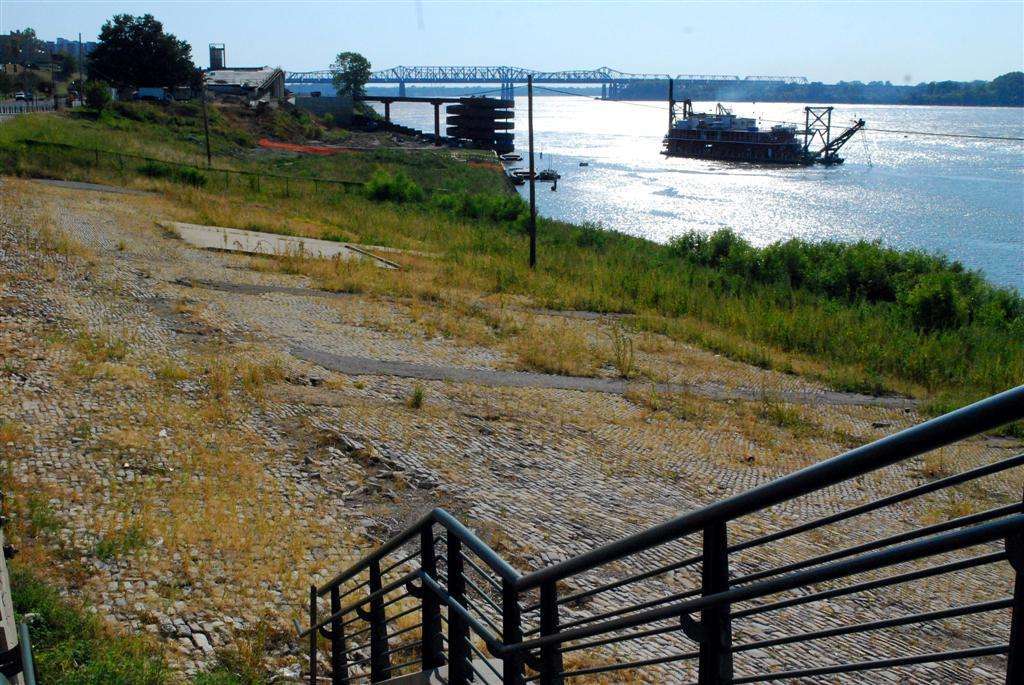 We posed his question to Benny Lendermon who heads up the Riverfront Development Corporation, and here's his answer:
"Annual vegetation occurs naturally along the cobblestone landing; however, its growth was heightened by this year's historic flood. The Riverfront Development Corporation (RDC) maintains the landing as close to its natural state as possible to avoid any negative impacts to the environment that herbicides would introduce. The RDC has designed enhancements to the Historic Cobblestone Landing to improve access, decrease maintenance, and grow its use by citizens and visitors. We are currently working with our community partners to ensure that it complements other downtown and riverfront developments."
Meanwhile, we're unsure if it's a result of the Memphis Police Department ticket-writing slowdown, but parking in no parking zones downtown is even more rampant than before.  Our barometers are two places: 1) the south side of Union from Main to Second; and 2) both sides of Madison Avenue between Second and Third.
For a short time, the police department tackled the lawless parking and even the constantly blocked eastbound lanes on Union between Main and Second were usable.  Everything is back to normal again, however, meaning that the eastbound lane is regularly blocked again by a dozen cars.
Meanwhile, over on Madison, both sides of the streets have cars parking between prominently posted no parking signs.
When we think about the City of Memphis' budget problems, we invariably think of the lost revenues that result from the lack of interest by police officers in cracking down on downtown's "broken window" crime: parking in no parking zones.
If there's an uglier building in Memphis than the new CVS building, what is it?  Even without knowing the back story for the church the retail chain demolished to make way for this store, it's hard to imagine a more pathetic looking building.
We were afraid that CVS would drop its typical suburban designed store onto the key Midtown neighborhood.  We were wrong.  This store is uglier than its suburban variety with the clumsy attempt to placate the anger over demolishing the church by tacking replicas of the church's columns onto the new store.
If there is a monument to the failure of Memphis City Council as advocates for good urban design, this is it.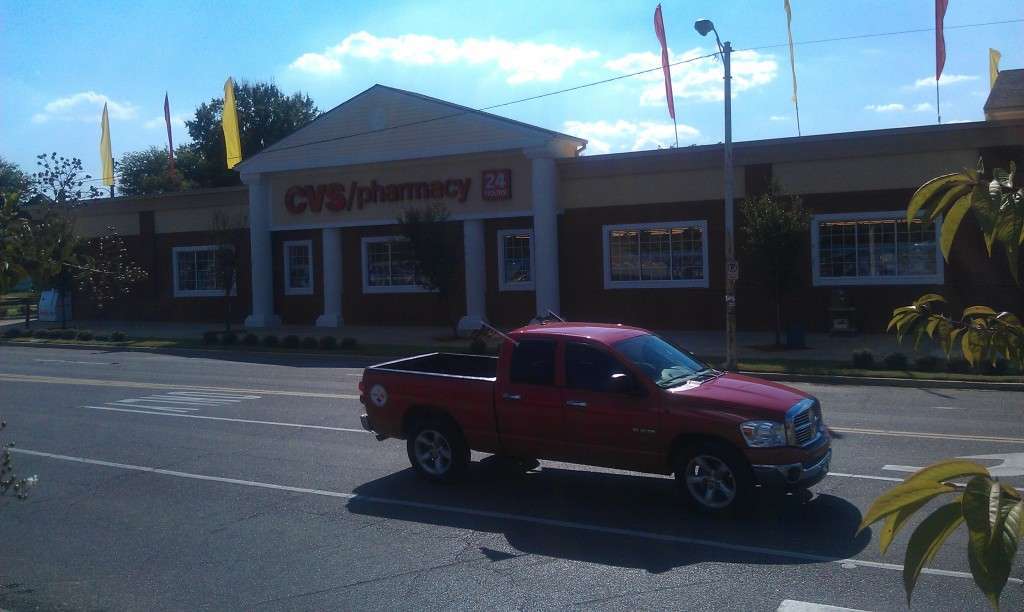 Finally, someone sent in an email complaining about the oversized planters that crowd downtown sidewalks.  To accompany the email, the reader sent in a fine display of native Southern grasses growing in one.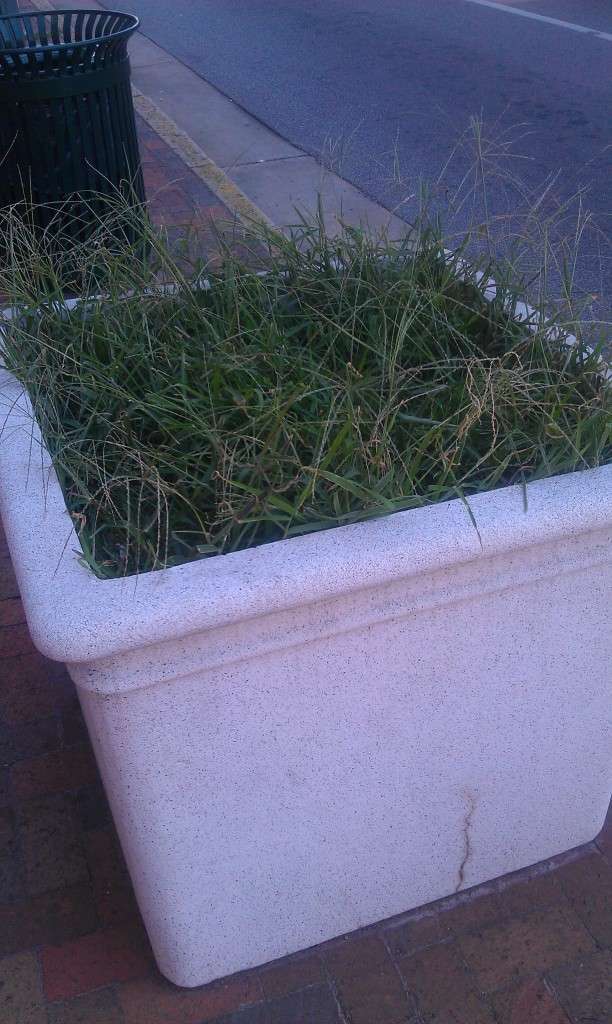 "Why can other cities plant flowers and trees and we can't seem to do anything that requires maintenance and care," she wrote.  Good question.