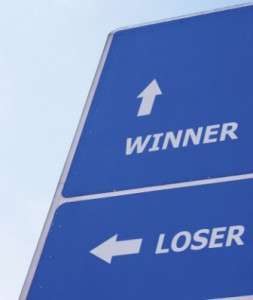 Following up a recent post about Tax Increment Financing, how about another alphabet approach that could be a positive addition to Memphis' tools for the future?
It's a BID.
To recap, we're suggesting that our economic and community development experts move beyond the dependency on the tax freezes of the PILOT program, and rather than being mired in the present policy, we'd like them to think about what the perfect system of business incentives would look like and present them to the community as the goals for our public policies.
Recently, we wrote about tax increment financing (TIF), which has been a powerful tool for transformation in cities like Nashville and Chicago. Another tool producing equally impressive results is the business improvement district (BID).
Bidding It Up
A BID is created by public law, but it is privately operated, supplementing public services to make a specific geographic district cleaner, safer and more attractive by services funded by taxes that district businesses assess against itself. For example, the Center City Commission is the one and only BID in Memphis. Downtown companies pay a special fee that is dedicated to marketing and redeveloping downtown.
Some highly successful examples of BIDs are the Cleveland Theater District Development Corporation, Milwaukee's Historic Third Ward Association, Central Atlanta Progress, Downtown D.C., Renaissance Group in Cedar Rapids and Alliance for Downtown New York. Each uniquely addresses specific needs of their respective geographic areas.
Model BID programs across the U.S. mount crime prevention programs, such as security patrols, police mini-stations, and community service representatives. They aren't police officers, but they are highly trained to help in making arrests, helping victims and testifying in court.
To make their districts cleaner, they have programs to remove graffiti, to install and maintain landscaping and to clean public spaces. They also brand the district, mounting marketing campaigns, streetscape improvements, signage, banners and flags and organizing festivals.
Self-Control and Self-Reliance
The reasons these districts work is that they are not in response to a public mandate from government and accompanied by new taxes to pay for the added services. In BIDs, the impetus comes from businesses in the neighborhood, businesses who get together to tax themselves to raise money to improve their areas of the city. Once the BID is formed, the tax assessment is mandatory, but unlike other taxes, city government returns the revenues to the BID for its use in the district.
The reason that BIDs work so well is that they are the antithesis of government. They operate without bureaucracy, without volumes of Civil Service rules, without red tape, and their workforce is hired on performance, not government mandates.
As budgets have gotten tight and financial crises become common, local governments have responded by cutting services that improve the public realm – landscaping, walking patrols, sanitation, etc. That's why these are often the focus of BIDs.
BIDs represent a breakthrough in creative thinking at the local level. As one study concluded, "as entrepreneurial enterprises, BIDs are expected to channel private-sector energy toward the solution of public problems," and the New York Times has hailed them as "one of the engines of New York City's renaissance."
Destiny Calling
Yes, it's frustrating that with the highest cumulative property tax rate in Tennessee, Memphis' commercial districts are not guaranteed clealiness and safety. Such is the pressure on government these days. Rather than howl against the wind, BIDs are a way that business districts can take control of their own destinies.
The most obvious testimony to their effectiveness is that 20 years ago, there were only a handful of them, but today, there are hundreds in the 42 states and the District of Columbia where they are allowed. It's time that we give them a serious look in Memphis.
We've written before that all of us should come together to fight for the future of Whitehaven. Its collapse would be a permanent indictment of our city's ability to do what is needed to support key neighborhoods. Whitehaven, for one, is prime for a BID.
As we've said previously, Memphis and Shelby County need to break their over reliance on tax freezes, and as a community, we need to plant the seeds for an innovation culture.
Stepping Out
A BID could be a step in the right direction, but we need our economic development experts to help us out. We need them to apply their expertise and experience to a broader mission – to consider all the options that are available to communities these days and tell us what we need as a city to compete, to innovate and to succeed.
In other words, we need to start thinking of what new tools we could put in our toolbox as we seek jobs growth and expansion of the economy.