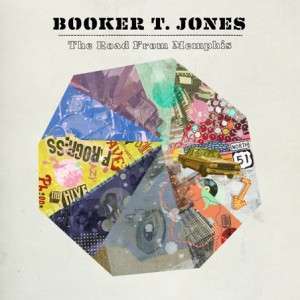 If you need something to remind you that "we're representing Memphis," there's nothing better than this one: "Don't talk about my city."  A new song by local legend Booker T. Jones takes us on a musical stroll through some of our favorite places and best of all, shows little patience for complainers.
Our friend Jeff Nesin sends from New York City a post in the Pitchfork about Booker T. Jones' new album, "The Road From Memphis.
From Pitchfork:
Jones recorded the album with the Roots backing him up, and Roots bandleader ?uestlove and Beck collaborator Rob Schnapf teamed up to produce it. Lou Reed and My Morning Jacket's Jim James also make appearances on it. Below, you can watch the video for another track from the album: Booker T. and the Roots' instrumental cover of Lauryn Hill's "Everything Is Everything", which Rolling Stone debuted earlier this month.
To hear "Representing Memphis," click here and select play on the album cover.
Then, give yourself a bonus by listening to "Everything Is Everything."