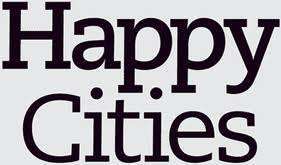 Money can't buy happiness, and apparently, in Memphis, it doesn't have to.
We're so happy, it just doesn't seem to matter that we make less than other places.
Forbes recently reported that CareerBliss, an online career company that boasts that it helps people find jobs that make them happen, has named Memphis as the #6 best city on its list of the 50 happiest cities to work.
We were in incredible company:
#1 – San Jose, CA
#2 – San Francisco
#3 – Jacksonville
#4 – Miami
#5 – Washington, D.C.
#6 – Memphis
Nashville wasn't listed.
CareerBliss evaluated eight factors that affect work happiness, growth opportunities, compensation benefits, work-life balance, career advancement, senior management, job security, and whether the employee would recommend the employer to others.  The information came from an analysis from more than 200,000 independent company reviews.
"Cities which ranked high for having happy employees include Birmingham, Alabama; Memphis, Tennessee; and El Paso, Texas, which all outranked well-known metropolitan areas such as Chicago, New York, and Atlanta," CareerBliss said.
Heidi Golledge of CareerBliss says, "There is never just one factor that contributes to overall work happiness. In the CareerBliss Happiest Cities to Work list you will find employees who not only feel they have an opportunity to grow their career, but find there is a sense of work-life balance and good compensation in the city they work."
Back to our opener for this post, what interested us most was that of the top 12 cities, Memphis had the lowest average salary, but it was #3 in recommending their companies to others.
Here's the category in which Memphis is #1 – job security.
At about the same time as the happiest city rankings, Forbes posted Memphis near the top of its most miserable cities list.  We're proud to say that overall, we did the best thing we could.  We ignored it.