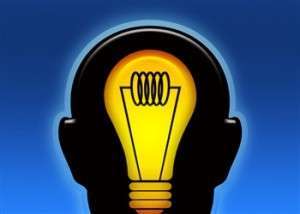 It's hard to argue that Memphis Mayor A C Wharton and Shelby County Mayor Mark Luttrell shouldn't be concerned about our county's declining economic fortunes, and their new economic development umbrella (complete with one of those awful government acronyms, EDGE – Economic Development and Growth Engine) is a step in trying to shake things up.
All in all, it's sure worth a try, since we are hemorrhaging jobs, income, and talent at a frightening rate.  (Thanks to the mayors for using the data that were spotlighted first on this blog.)  Whether this is really caused by the structure of our economic development processes will quickly become obvious but as we move ahead, we hope the mayors won't simply accept on faith all the clichés and justifications given by businesses about how hard it is to do business here.
In an example of hyperbole, Mayor Luttrell's transition team said that the law involving the transfer of property to the Industrial Development as long as a tax freeze is in effect has a "chilling effect" on business recruitment.  This foolish statement propelled the city and county to actually recommend an amendment to the state constitution to make business happy.
Again, this seems to be majoring in minors with all the really relevant issues that deserve attention to get our economy moving in the right direction again.  As we've said often, economic growth is about quality of life, talent, and opportunity, and we seem to give short shrift to the big levers for economic expansion while figuring out new ways to give away taxes and incentives.  And yet, economic development types would have us think that all of our problems stem from these pesky IDB rules to protect taxpayers' interests.
Keeping Perspective
Strange, there are very similar procedures and processes in a lot of cities that are booming, and in this day and time, savvy companies understand that they should not expect government to act like a cash register they can open and take out whatever they like.  Unlike us, most cities aren't so readily willing to crack open the cash register anytime someone expresses any interest in us.
In the end, why should these businesses expect government to act any different from a commercial bank, since at both, they are looking for money (either in real cash or in waived taxes)?
They show in other cities that they are perfectly willing to go through the government processes, but then again, it's worth noting that most of these successful cities have built their economy on quality rather than cheapness, a decision whose results are now reflected in our flagging economic competitiveness.
It was not lost on us that while we were celebrating Electrolux and agreeing to about $3.2 million in annual debt service payments for 20 years for the city-county $40 million contribution, we are now competing with Mexico, runner-up in the sweepstakes for Electrolux as a result of the out of control crime that ravages our neighbor to the South.  That said, in the long run, it's a race to the bottom if we are competing with third world nations in cheapness.
Balancing Act
We need to find a balance instead of acting like everything business tries to justify is needed – more tax freezes, even easier approvals than the largely rubber stamp approach today, and protection from the siren's call to DeSoto County.  It's time to accept much of this for what it is:   gaming the referee.
After all these aren't really government incentives, they are the public's incentives, and there is, and always will be, a fundamental need for checks and balances to provide taxpayers with the confidence that sound decisions are being made on their behalf.  And the gratuitous return on investment "studies" conducted by the Industrial Development Board won't suffice.
The balance that needs to be found involves a move to a competitive workforce for the knowledge economy, the creative economy, the new economy, or whatever you prefer to call it, that rewards cities with talented workers and in the future will punish cities even more if they try to build economic success on cheap labor and cheap land.
As we've said before, when the Payment-in-lieu-of-taxes (PILOT) program began, its heavy use was to transition into less frequent use as we developed the kind of workforce that we need.  Instead, the lack of a better workforce was trotted out time after time to justify the need to give away taxes.  Meanwhile, nothing seriously substantive was done to attack the workforce problems, resulting today in $41 million in waived taxes, more than all Tennessee metro counties combined.
Freezing to Death
We're not unilaterally opposed to tax freezes, even though they've been grossed overrelied on here, but taxpayers need to see that someone is dead serious about improving the skills and competitiveness of our workers.   We're encouraged by the new approaches taken by Desi Franklin as head of the Workforce Investment Network, and we're hoping that her work gets as much support and attention as granting tax freezes do.
Those concerns aside, there's no question by anyone, especially the mayors,  that we can't keep doing what we're doing, so they are unquestionable right to try something new.
Here's hoping that they also bring in somebody new to head up this experiment in modern economic development.  We have to shake the vestiges of the traditional and commodities economic development that once reliably delivered up those warehouse and distribution jobs that propped up our economy and instead shift to new economic theories for a new economic time, concentrating on competencies rather than target industries, economic gardening, creating entrepreneurs, and doing something serious about our greatest economic opportunity – minority business development.
Mayor Wharton has talked for some time about creating an umbrella agency under which all city and county economic development agencies are coordinated. Until now, they have rarely ever spoken, much less get around a table together to coordinate their strategies.  Now, putting together an incentive package for new jobs is always an ad hoc exercise since there is no clear plan for what we want to attract, how we want invest our incentives for the greatest reward in the economy in which we have to compete, and what our total toolbox of incentives even looks like.
Everybody at the Table
Following the Electrolux announcement, Memphis and Shelby County Airport Authority raved that it was the result of the "Memphis mandate," something he described as a new "alignment" in our community.  In that regard, we're not sure why the Airport Authority isn't involved in this new economic development umbrella organization.   The plan for the organization at this point seems to include some old thinking about rail that needs to be revisited, and most of all, this group needs to have a multi-modal focus.
As arguably the largest economic engine for our region and with some sizable incentives of its own, there seems to reason to get the Airport Authority – which too often seems like a private club – into the communications and collaborations of EDGE.  In addition, we hope the mayors will consider inviting in some other economic development entities that often get left out of economic planning, such as the Airport Authority, the Music Commission, and the Film Commission, to name a few.
We need all our players at the same table at the same time and we need all of our tools and incentives in one place so that wise investment of public assets can be made.  We can ill afford the silos that have characterized the public agencies and have resulted in "overpaying" in incentives as every opportunity is treated separately.
For example, the Memphis ED plan set music and film as target economic sectors, but we've done little to truly integrate them into our overall economic planning.  That said, we commend both mayors for including a bill in their legislative package that calls for film incentives that would allow Tennessee to compete with states like Louisiana, Georgia, and Florida.  These are the best kinds of economic investments because they give us "clean revenue," meaning that local government doesn't have to hire more police and fire officers because of their filming here.
Losing Footing
It would also help if Governor-elect Bill Haslam found a real film commissioner for Tennessee, because his predecessor's rhetoric about the importance of the film industry never matched the often temperamental actions of his commissioner, as evidenced by the shabby treatment of Craig Brewer who was forced to take his remake of Footloose to Georgia for want of $1.8 million to match Georgia's incentives.  Meanwhile, the Tennessee Film Commission sat on $5-7 million in incentives that it chose not to spend and treated our hometown film director as if he had no record of success.
But back to this new economic development umbrella (we'll try to get used to EDGE), Mayor Wharton has given a great deal of thought about the impact of an economic development structure on economic performance, and it was encouraging that upon Mayor Luttrell's election, one of their first meetings focused on the need for a new approach by a new organization.
They both understand that structure means nothing without leadership – both theirs and an innovative thinker to head up the new group.  Without that kind of transformational action, the new group could merely become an extension of the existing philosophy that ill serves our economic future.
If nothing else, maybe we can get over our obsession with North Mississippi.  It's a telling commentary on the state of our economy that while we compete with Southhaven, peer cities are competing with Southern Europe.
Getting Past Our Obsession
That's why, most of all, we simply need to aim higher, have greater aspirations, and act with a sense of urgency to see our competition as international in nature rather than a regional feud with DeSoto County.
Whether the new economic development organization got its name because it is supposed to give us an edge in new economic growth or because our community is at the edge of the abyss, it deserves support because finally our city and county mayors have stepped forward to embrace a fundamental part of their jobs: as our lead economic developers.