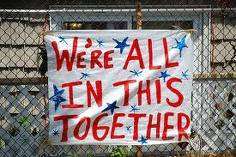 There's one favorite response by "county" voters opposing a new government for our community We don't want Memphis coming out here.
It's a glimpse into how complete the denial is about the interlocking relationship between the city and the suburbs.  It's also a glimpse into the self-delusion that denies the obvious: Memphis is already there, and if they don't like, they need to do something dramatic to shake and change our community's trajectory.
As we've said frequently, the problems facing our community – loss of jobs, business investment, talent and hope – are regional in nature.  They are not confined to the city limits of Memphis. 
More to the point, City of Memphis already controls most of the unincorporated area's land use and zoning through its extraterritorial rights, including most of the area to be annexed by the smaller cities.
Tale of the Tape
First, regional issues.  Shelby County is the economic engine for our MSA.  Most of the jobs are here and most incomes are here, but without doing something to shake up things, it's undeniable that the troubling indicators here will only fester.
For example, the poverty rate in every municipality in Shelby County is going in the wrong direction.  Poverty rates in Arlington and Millington are in double digits.  Although the other towns' rates are less than double digits, they are still moving in the wrong direction.
The poverty rate in Collierville is up 75% from 2000 to 2008; Germantown's is up 19%.  Shelby County's is up 17%. 
To underscore the importance of a strong regional hub and the regional nature of our problems, the poverty rate in DeSoto and Tipton Counties are up 44% and 45% respectively in eight years.  Desoto County's rate is now 10.2% and Tipton County's rate is 17.6%.
Togetherness
Of if you are one of those unfortunate people who don't like Memphis because it's full of black people, you simply are living in the wrong place, and it won't hurt our feelings if you move away.  The African-American population is up in every part of Shelby County except Germantown.
For example, African-American population in Shelby County increased 4.3% from 2000 to 1008.  In Collierville, African-American population increased 30%, and it went up 98% in Bartlett and 80% in DeSoto County. 
If there's ever been a mandate to end the division in our community and to rid ourselves of politicians who peddle divisiveness as their campaign strategies, it should be these trend lines.  The axiom is true: We are all in this together and if nothing changes, we all go down together.
One Boat
But there's more than statistics to indicate that the rhetoric about "Memphis coming out here" is wrongheaded.  There is also Memphis' extraterritorial jurisdiction.
It's this way that Memphis is already "out in the county" through a state law that gives it authority to "regulate and restrict the location of land uses and buildings within a 5-mile radius" of its city limits.  The state law establishing this power essentially only applied to Memphis and a zoning ordinance setting it up was passed May 3, 1960.
It means that five miles beyond the Memphis city limits, Memphis City Council has control over land use, building approvals and zoning requests. 
Draw a line five miles out that follows the Memphis city limits of Memphis (etjmapJuly,2010 ), and for all intents, you have covered almost all of Shelby County.  The only area not covered is the northeast corner of Shelby County and a small strip west of Millington to the Mississippi River. 
In other words, Memphis already controls the physical quality of life in the reserve areas of Collierville, Bartlett and most of Millington, Lakeland, and Arlington.
Strange Moments in Government
This power has resulted in some of local government's strangest moments.  For example, it meant that when requests for zoning in the Bartlett annexation reserve area came up, the city that would ultimately annex the area – Bartlett – did not even have a vote on what goes into its own reserve area.
But City of Memphis did, and the unholy alliance for so many years between local developers and City Council members produced land uses that the municipalities would never have allowed or wanted.  But there was no reason for the Council members to care since they would never annex the area and pay for the services there.
Rightly, Bartlett officials tried to fight the process, but the Tennessee Attorney General upheld the five-mile power in 2003. 
Getting It Right
While Shelby County Government enjoyed a similarly cozy relationship with developers, it was City of Memphis' attitude that was ultimately most self-destructive.  After all, City Council (prior to the current one) was a happy co-conspirator in creating the sprawl which choked their own city and a willing accessory to hollowing out Memphis.
The new charter filed this week and put on the ballot for November 2 would eliminate this strange alternative reality, but it seems that the town mayors remain so locked into their position that even common sense benefits escape their attention.  It's enough to make reasonable people question whether there was anything that the Charter Commission could have written that would move the town mayors out of their default positions of opposition.
Local government is often a maze and a parallel universe, but this five-mile law is the poster child for an illogic that ended up producing more than political manipulations.  It ended up more accurately producing growth patterns in our county that was unsustainable and unconscionable.