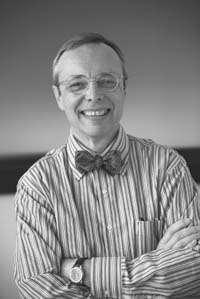 Jeff Nesin, president of Memphis College of Art,  like many of his generation, feels the pull of responsibility for his parents, and because of it, he will be returning to New York City next week.  Memphis is the poorer for it.
While we write often about the economic impact of 25-34 year-old talent, Mr. Nesin reminds us that talent isn't confined to any single demographic group.
In November of last year, we received an email that asked what we would do to set a "creativity movement" in motion in Memphis. Our answer came quickly: "Appoint Jeff Nesin the Memphis czar of creativity."
That's because we don't know anyone who more fully understands the importance of creatives, the culture of creativity and the creative economy than the gifted president of the Memphis College of Art; however, we also know that Mr. Nesin would immediately demur, suggesting that the movement would be best led by the people it seeks to serve – the creative members of our city themselves.
That's what we've always admired the most about Mr. Nesin. He modulated his lively intellect with an accessible personality that inspired the people around him and most of all the students who chose to attend one of Memphis' most underappreciated distinctive assets – the College of Art.  It's hard to find another city of our size that has its own College of Art, and over the years, it has been a reliable source of artistic talent and creative expression. Under Mr. Nesin's leadership, its impact was magnified as he doubled its enrollment, increased its financial and civic support and added more and more scholarships to open up new options for hosts of young people.
After 19 years with him at the helm of the College of Art, it is difficult to imagine Memphis without him. He was a ready source of fresh thinking and new ideas, but at his heart, he was an urbanist, and his ability to blend arts and culture into his understanding of cities will be missed by all of us.  We wish him well.
Here's Mr. Nesin's email yesterday as he packed for his move:
As Diane and I pack up and prepare to get on the road next week there are two things I want to say once more.
The first is (again): It's not you, it's us. Though we're still full of energy and ideas (Cue gospel great Rev. James Cleveland, "I Don't Feel Noways Tired!"), it's simply time to be much closer to Diane's father and my mother, to our siblings and, of course, our girls. Time to go home — that's all. I'm gratified that everyone we've spoken with personally has understood the need. This is, after all, where the notion of "home place" is still so vivid. Many years ago I was told that nostalgia derived from the Greek for place/pain, and we expect to be full for years to come.
The second is (again): Thank you for giving us this extraordinary opportunity. This week I've been remembering Alice Bingham Gorman's seal-the-deal pitch in the Peabody lobby twenty years ago: "You could make a difference here!" How could I say no to that?
What we found when we got here was that the essential Memphis fabric has such an open and permeable weave that we were very quickly able to meet and come to know and work with truly wonderful people from every quarter. If I have fulfilled Alice's promise, if I've managed to raise the bar a bit, it truly has had as much to do with you — your interest, your concern, your counsel, your support — as with me. Our inspiring Mayor, AC Wharton, speaks of a "city of choice." Diane and I chose Memphis and we did so because it is so clearly a city of opportunity.
For this and so many other gifts, our undying thanks!
As the Cisco Kid used to say: Goodbye, amigos. See you soon!